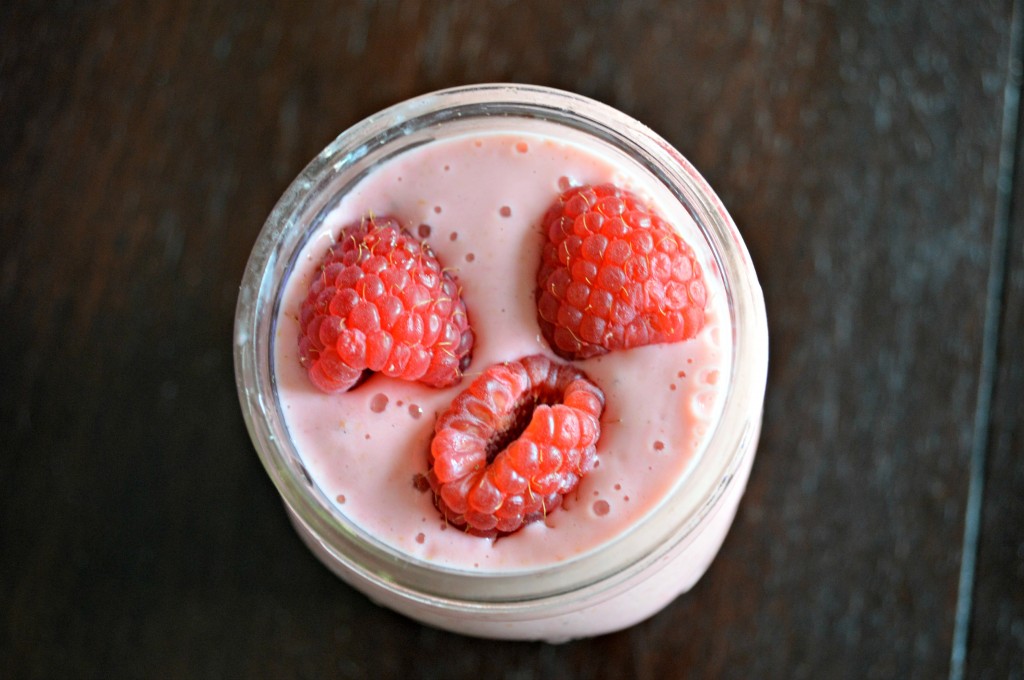 Smoothies are a super easy way to get more produce, including fresh vegetables and greens, into your daily diet. They give you a boost of healthy nutrients, vitamins, minerals and enzymes, as well as protein, carbs and fats that your body needs. While green and vegetables based smoothies are super healthy for you, there are some fruit-based smoothies that pack a health punch as well, such as this raspberry lemonade smoothie.
Natural fruit smoothies are the perfect way to get a little sweetness into your diet, without having to add more sugar or even artificial sweeteners. It is a great way to add balance to your diet and keep your sweet cravings in check. Natural sugars from fruit are just as sweet as processed sugar, but the fruit also contains vitamins, fiber, and nutrients to balance out the sugar.
This Raspberry Lemonade also contains protein, as well as fiber to keep you full for longer.
Raspberries and Lemons for the sweet-tart flavor combo.
Greek yogurt (optional) adds a bit of tanginess, as well as protein.
Bananas help to balance out the tartness and tanginess, with a hint of sweet.
Coconut milk adds extra creaminess, as well as healthy fats.
This combination is the perfect way to stay healthy when a sweet craving hits.
Raspberry Lemonade Smoothie:
1/2 cup fresh raspberries
1 frozen banana
1/2 cup Greek Yogurt (plain) – omit if vegan
1/2 cup coconut milk
1 lemon (peeled)
Add all ingredients to your ingredients to a blender. Blend until smooth. Garnish with a few raspberries.
If you love this recipe, you'll love the upcoming book, The Smoothie Life, available for pre-order (print pre-order coming soon). If you want a sneak peek at some of the recipes, tips and more, featured in the book, click below to download your free sample preview.


Enjoy!