These next few weeks are going to be a blur – a fast, fun, and amazing blur leading right into the heart of summertime. Memorial Day kicks off the start of "summer", which leads right into a music festival yoga gig, and then a vacation and wedding in San Antonio. 
I have a feeling the only thing going through my brain at the end of it all will be  
"Goodbye May, Hello June. And when the how the heck did you get here so soon?!"
And I think you might be in the same boat. 
No matter what it is you have going on – Memorial Day, graduations, summer vacations, beach days, project deadlines, finals – the days are flying by fast and summer will officially be here before you know it.
For me, summertime means hot days, cool drinks, loads of sunshine, smiles, and an overall tone of freedom – even a midst the chaos. My favorite thing to do is to head to concerts and music festivals, dance around, and let loose.
So if there is one thing that screams summertime festivals more than anything, it's tie-dye. 
And if there is one food that screams summertime more than anything, it's popsicles!
So why not combine the two into the ultimate summer treat?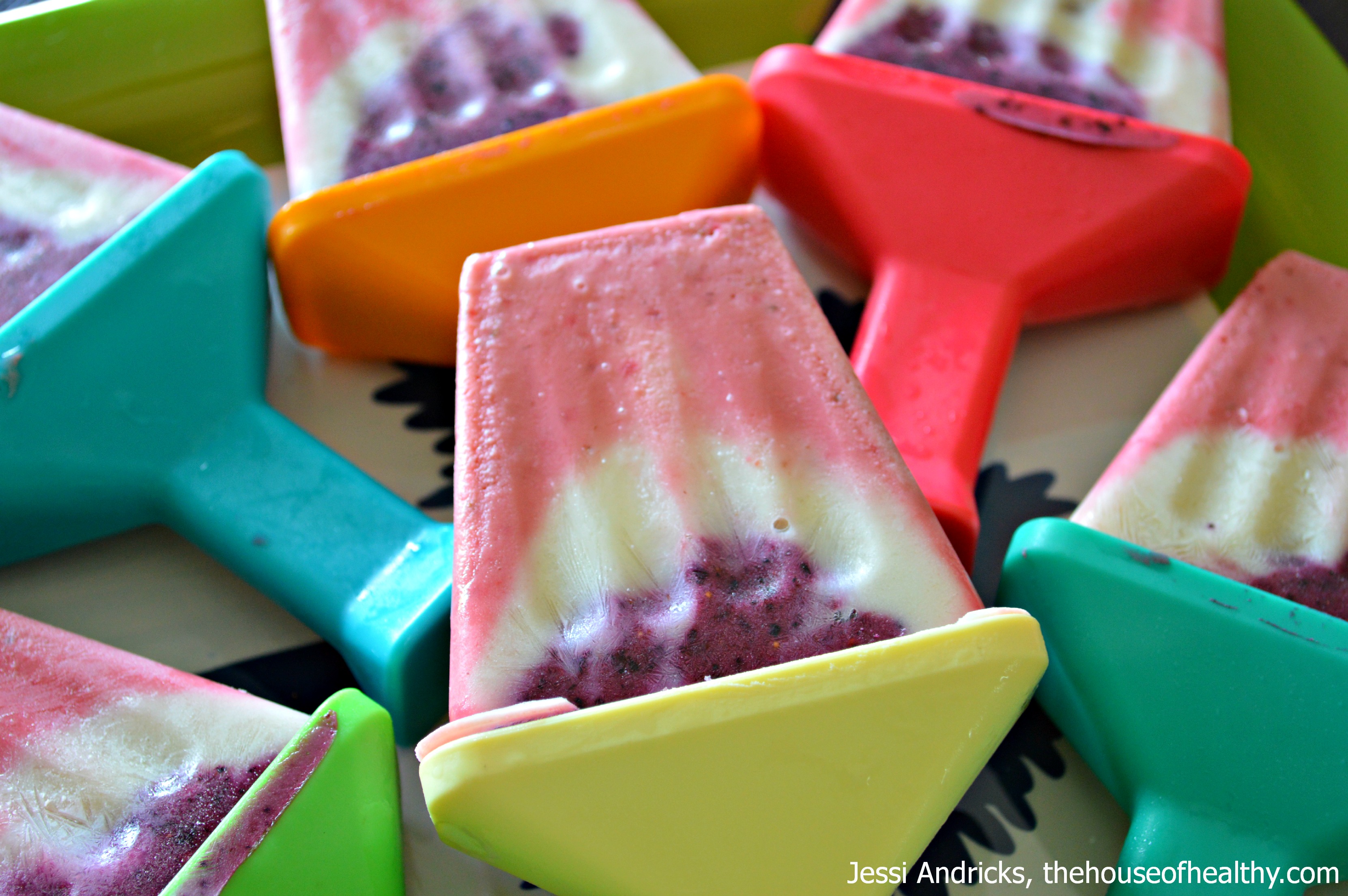 Summertime Tie-Dye Pops:
The Perfect Red-White-and-Blue treat for your Memorial Day Weekend Summer kick off!
5 strawberries, fresh or frozen
1 frozen banana
1/2 cup mixed berries, fresh of frozen
1 cup Plain Greek Yogurt
1 cup coconut milk as needed
For this recipe, you'll need 6 popsicle molds OR small freezer safe glasses. 
In a high speed blender, blend strawberries, 1/2 tsp coconut sugar, and 1/3 of Greek Yogurt. Add in coconut milk as needed to blend untl smooth. Pour evenly into mold, leaving space for the other two combos. Rinse your blender and repeat with the banana, 1/3 yogurt, and a splash of coconut milk. Pour into the popsicle molds. Place mixed berries, 1/3 yogurt, 1/2 tsp coconut sugar, and coconut milk in blender. Blend until smooth and top off your popsicle molds. If your mold call for it, add a popsicle stick to the center. Place in freezer to freeze solid. 
You can adjust the amounts based on your needs and the size of your molds/cups. 
Once they are frozen, place the molds in a bowl of warm water to thaw slightly, so you can remove them easily. 
Eat. Enjoy. Repeat soon 🙂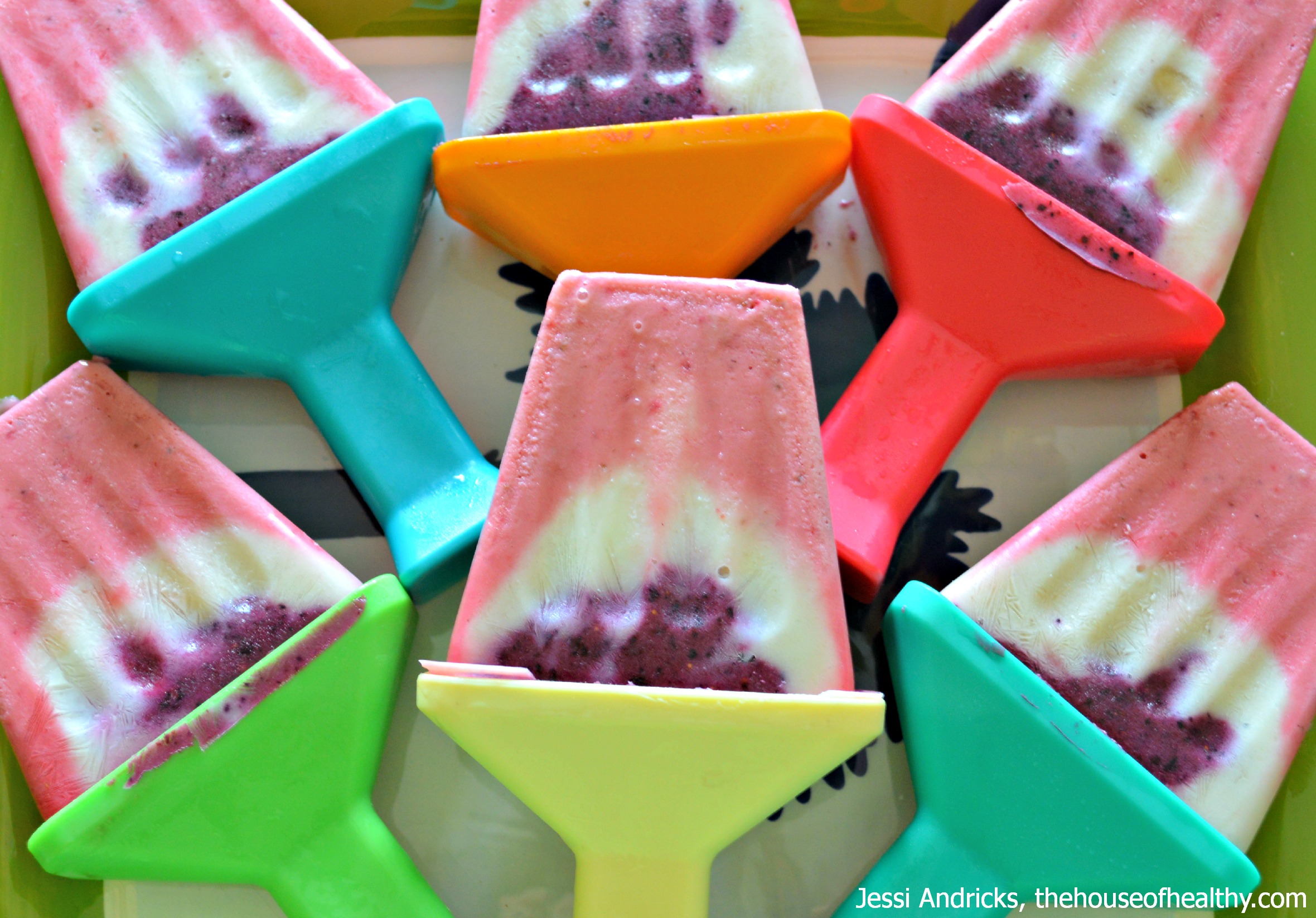 These are the perfect addition to any summer festivity and can be made with TONS of other flavor options. Just make sure to use fruits for coloring, rather than food color, to keep it fresh, healthy, and delicious!
What is your favorite summertime treat – food or otherwise? What things remind you of summer and how do you plan to incorporate them into your plans this year? Leave a comment below!
Peace and Love, Jessi