In the summertime heat, it can be hard to stay cool. In the south, the temps has been mild lately, but we've already had a few heat blasting days here and there. If you exercise outside or ride with the windows down (like me), it doesn't take much to heat you up. 
A few years ago, we were overheated and feeling foggy-headed from training outdoors. The only solution we could come up with was give in to the ice cream truck. Since I don't do dairy ice cream, I stuck to a red, white, and blue popsicle.
We grabbed our treats, laid down on the wood floors, and tried to cool off after our run. 
The truth is, it worked. But as humorous and fun as it was at the time, its not always practical. So instead of succumbing o the ice cream truck/wood floor scenario, try some easy and healthy ways to cool down.
1) Hydrate
Drink some H2O or coconut water to replenish you after sweating your buns off outside. Check out my video on some of the best hydrators around. 
2) Refresh
Pop a few face towel in a large bowl of water. Add 5-10 drops of peppermint essential oil into the bowl. Wring out the towels and place them in your refrigerator. Anytime you feel hot, pull them out and place on your eyes, forehead, or back of your neck. It's like a snowball to the face – in the best way possible. 
3) Eat Cool
Make some healthy frozen treats such as the Summertime Tie-Dye pops or this healthy soft serve ice cream recipe from nutritionist Meha Suthi. It is both vegan and gluten free, so it fits many dietary needs when it comes to healthy, creamy treats. 

Banana Hazel Nut "Ice Cream"
The perfect compliment to a hot and hectic day. 
Ingredients
2-3 Frozen ripe bananas
2 Tbsp. hazelnut butter
½ tsp. cinnamon
Pinch of salt
¼ cup raw hazelnuts
Directions
Throw your bananas, hazelnut butter, cinnamon, and salt in a high speed blender and blend until thick and creamy. Stir in your hazelnuts and Enjoy! The "ice cream" can be kept in the freezer in a container and enjoyed as regular ice cream.
More about Meha: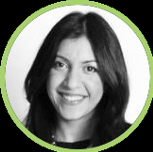 Meha is a holistic nutrition student who considers herself to be a borderline hippie with a love for everything nutritious and delicious. Her no-sugar coating approach to nutrition in instilled by her own belief that living a healthier and greener life is simple and possible for every lifestyle. Follow her journey on Instagram @thegreeninme, where you'll be sure to get plenty more delicious, gluten free recipe ideas.
instagram: www.instagram.com/thegreeninme
You can find more healthy and delicious treats for all your summer needs in the Gluten Free Treats and Desserts: 22 Mouth-Watering Gluten Free Treats E-Book, created by Claudia Richey of DoshaFit. This E-Guide features over 20 recipes from 15 different wellness and health experts. Click here to download your own copy (for free).
Have you ever been so overheated you did something ridiculous to cool down? Share below!
Peace and Love,
Jessi