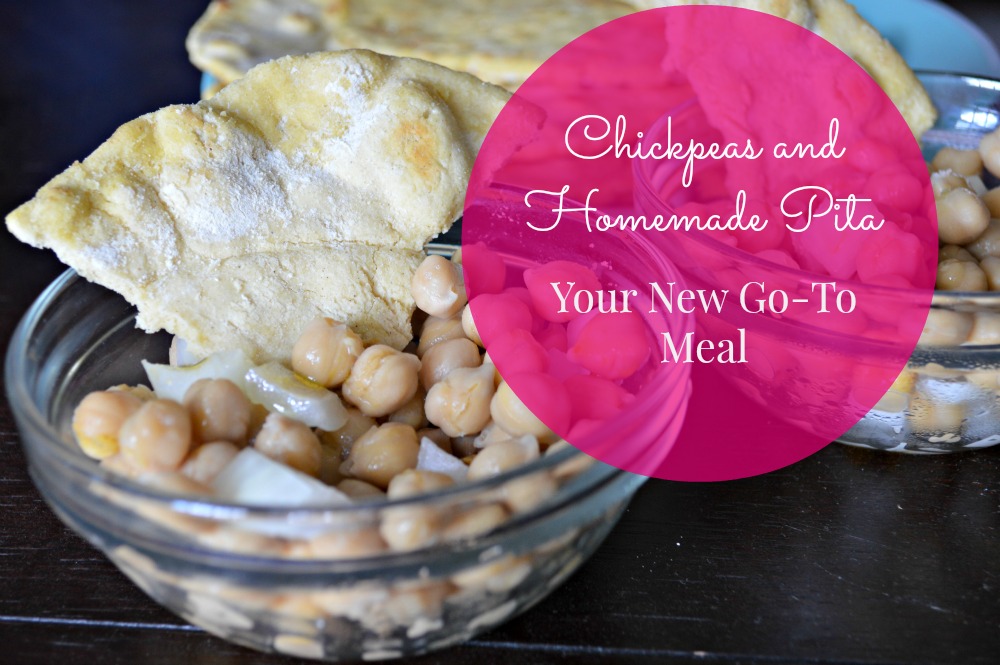 One of my favorite parts about traveling is trying new food and recipes. When we travel on our own, we check out new restaurants, especially vegetarian or vegan places we can't always find where we live. On our last trip, we found a raw food restaurant, a hippy-loving juice bar, and a even a vegan ice cream store. And of course, tons of tacos because we were in Texas after all.
Sometimes when we travel though, we head out to visit family and friends. This is just as exciting, because we often get to cook together or learn new recipes that they love. Some of these are things I would never have thought to try. Today's recipe is one of them. Warm chickpeas with raw onions and homemade pita bread – for breakfast!! We had this at a stop over at our aunt's house (where the food is always fantastic and healthy) and then made it for breakfast, twice, when we got home. And for lunch all this week.
We might be addicted to it. Good thing it's super healthy and very affordable 😉
And super easy to make. Check out both the pita and chickpea recipes below and you just might find this becomes you new go-to breakfast/lunch meal.

Warm and Savory Chickpeas:
Makes enough for two regular servings or one large serving, depending on how hungry you are. 
1 can chickpeas
1/4 yellow onion
pinch salt
tsp olive oil
water
*optional 1 tbsp plain Greek yogurt
Drain and rinse chickpeas. Pour into a pan with water and heat until warm – not boiling. Chop or dice onions. Pour chickpeas into a bowl and top with onions, olive oil, and salt. You can also top with a dollop of plain Greek yogurt.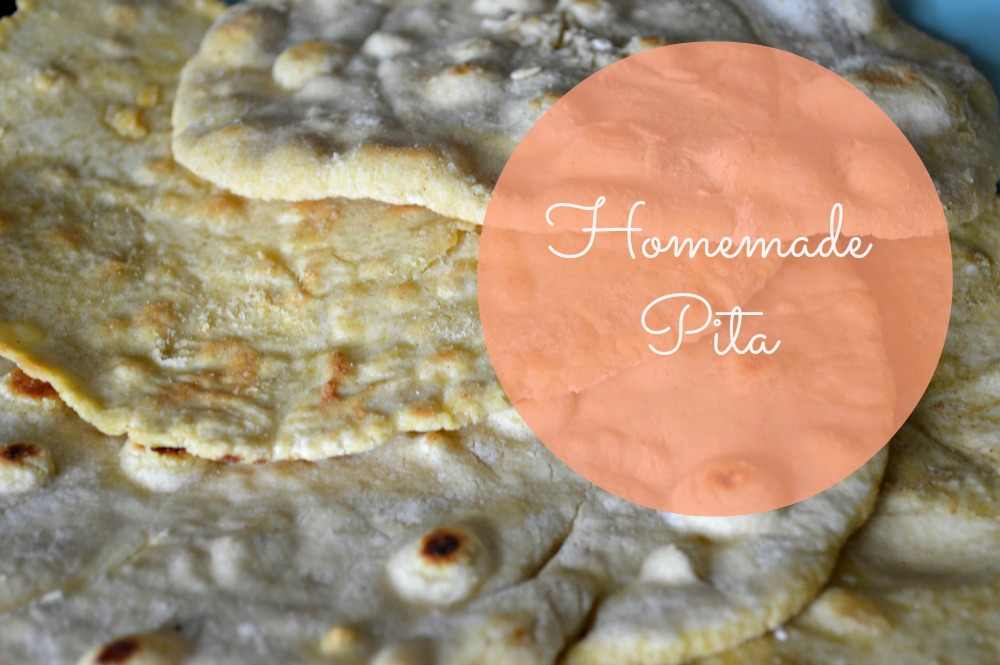 Easy Homemade Pita:
Makes 4 servings/pitas.
1 1/4 cup GF flour, plus a little more more for rolling it out (I used Bob's Red Mill All=Purpose, you can use any flour you'd like)
2/3 cup water
1 tsp baking powder
pinch sea salt
1-2 tbsp olive oil
In a large bowl, whisk together flour, baking powder, and sea salt. Add in water and mix together, kneading when necessary until it forms a dough. You want this dough pretty dry so you can roll it out. Divide into 4 sections and roll into balls. Before you roll out, heat a bit of your olive oil in a pan over medium-high heat. Dust a flat surface with flour and roll out until flat and thin. I like to do this one at a time, so I can roll the dough out while the other is cooking. 
Cook the dough on each side until slightly golden brown and easy to flip. It should only take a minute or two on each side.
Serve it up and enjoy! Morning, noon, and, hey, even night 😉
If you are looking for more simple and delicious meal ideas, sign up for the

10-Day Cleanse

, where the focus is having fun and keeping it simple.
Peace and Love,
Jessi