Ever have one of those days where you accidentally ate something that made your stomach ache and you had a big day ahead of you?
Me too.
Last month, we took a trip to Texas for a wedding and to visit old friends. We drove there, stayed almost a week and drove home. And as much as I tried to plan snacks and food for the trip,you can only plan so much before your cooler gets a little funky. Ya, know?
On the day of the wedding, we had breakfast in the cafe at our hotel. I had eggs and fruit and a green tea, which is pretty common. The eggs were really good and halfway through eating them, I realized it was because they were cooked in butter.
No problem except that butter gives me stomach pains.
Bascially, Butter = My Nemesis.
So what is a girl to do? Suffer through a stomach ache at a wedding? Heck, no! Those things are meant to be fun!
Not go? Not an option 🙂
Grab a juice with ginger in it and soothe the digestive woes? You betcha!
Luckily, I found a cold-pressed (aka as fresh as you can buy without it being made directly in front of you) juice containing ginger. Ginger is a superstar in helping to ease digestive aches and pains. The juice was delicious, refreshing, and made me feel MUCH better – good enough to dance the night away into the wee hours of the morning with friends.
Lucky for you, it's pretty easy to make at home 🙂
This week's juice of the week is Ginger Limeade. Good for a bellyache and even better in your regular rotation.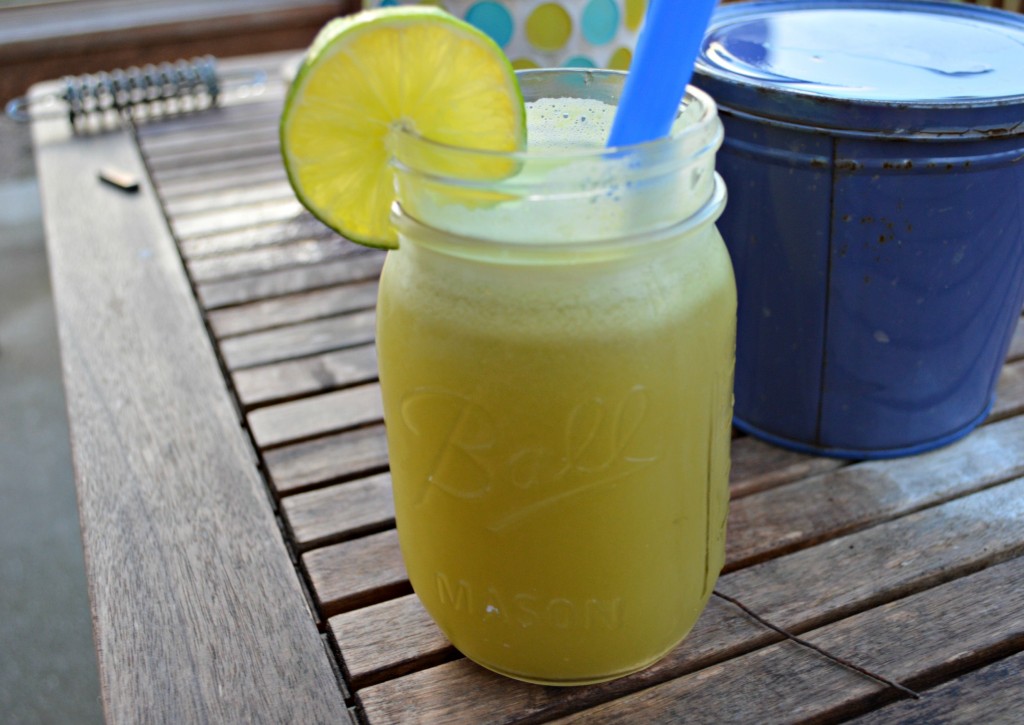 Soothe Your Belly Ginger Limeade
1 inch ginger
1/2 lime
2 apples
1-2 cups filtered water
**optional maple syrup or coconut sugar (melted with hot water) as needed to sweeten
Juice ginger, lime and apples. Add in water to fill your glass. Sweeten as needed. Enjoy for your morning juice (even add a little greens if you'd like), a midday snack, or to soothe an upset stomach.
What do you use to help soothe your stomach aches? Leave it in the comments below.
Peace and Love,
Jessi
PS Look for some brand new offers coming up soon!!