This summer, I have been digging the smoothies and juices. Fresh, juicy drinks to beat the heat and start the day. Even on a cloudy or sleepy day, they spark a bit of summery sunshine back into my outlook. 
Post summer-smoothie, I feel hydrated, replenished, and awake.
My favorite ingredients to add are watermelon, berries, and coconut water. The simpler, the better.
Just the way Summer should be.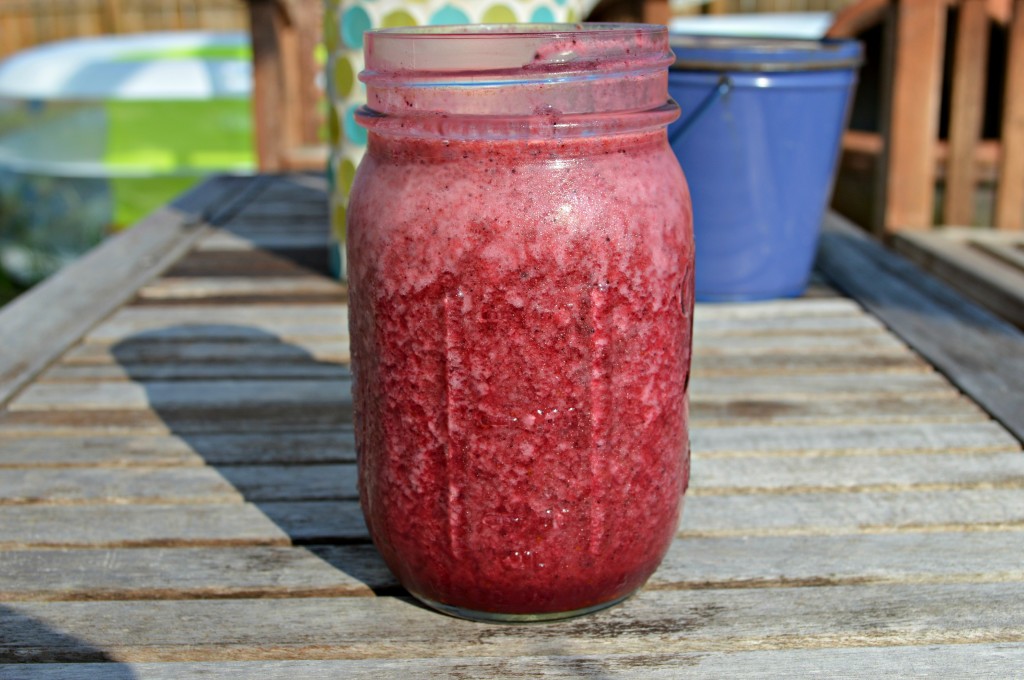 Berry Juicy Smoothie:
1 frozen Banana 
5 Strawberries
1/2 cup Blueberries
1/2 cup frozen Watermelon
1 cup coconut water (as needed to thin out smoothie)
Blend until smooth and enjoy!
What is your favorite way to keep meals simple and summery? Grill, blend, raw, cooked? Leave it in the comments below and inspire someone to have a summery day.
Peace and Love,
Jessi