Earlier this week on Facebook, I teased you with a preview of this week's Juice of the Week. (Not on

The House of Healthy FB page

? What are you waiting for?!! Daily inspiration and fun, for free).
Anywho, this has been my go-to juice, in many variations, for the week. One reason is the abundance of grapes and cherries I got at the Farmers Market (one of the perks of getting there last minute when they are trying to get rid of as much as possible), the other is the benefits of this drink.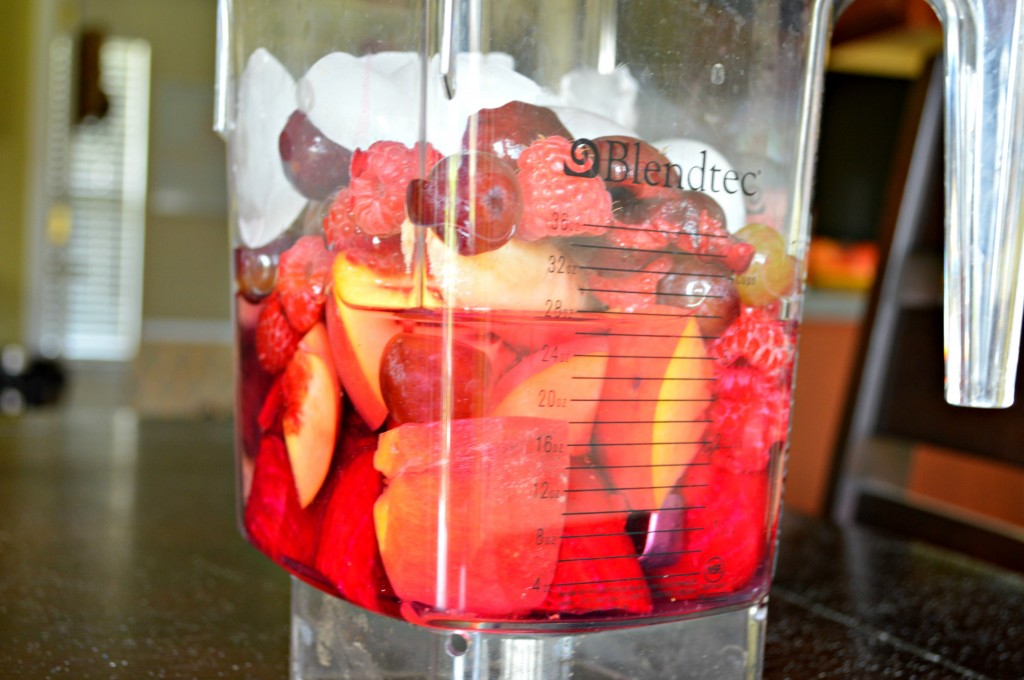 Deep red fruits and vegges are often super high in anti-oxidants and phytochemicals, specifically the cancer fighting kind. But some of these benefits go even deeper. These fruits also tend to be naturally sweet, so no added sugar is needed to sweeten up this smoothie drink.
It is also a fantastic drink to help recover after an intense workout.
Cherries are especially good for joint health, which is super important for exercises that might put strain on your hips and knees (basically everything). Bananas and coconut water are high in potassium and electrolytes, which help to replenish you after a long workout.  Protein powder will help you restore your muscles as well as keep you full and fueled up longer. 
A smoothie such as this will keep you full and refuel you, so there is less mindless snacking, or as I call it, eating the entire contents of your refrigerator to fill up.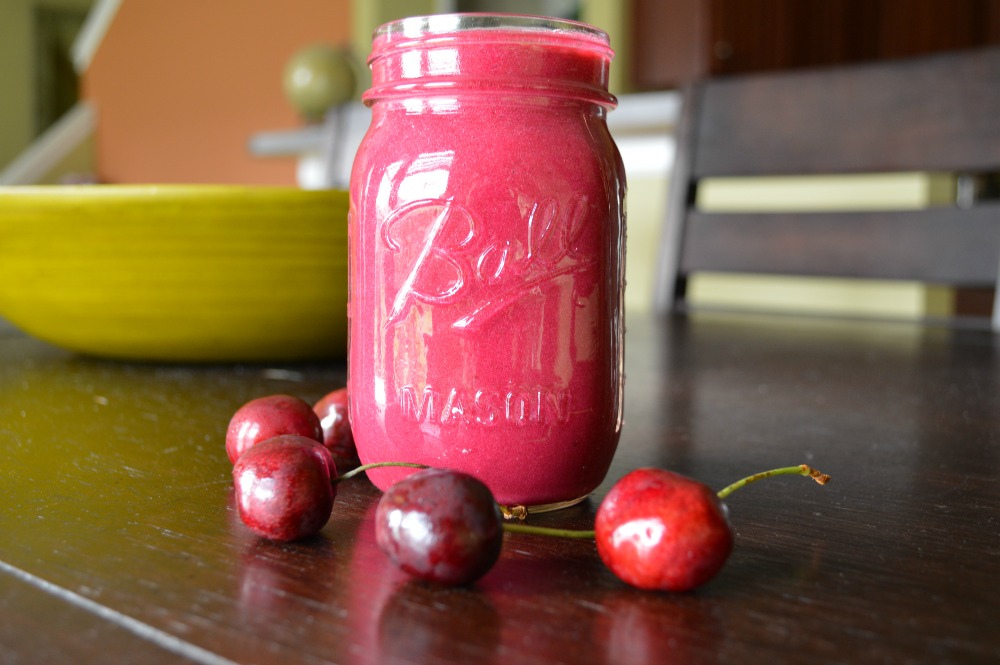 Run and Recover Red Drink: 
Makes 1-2 large drinks
1 peach
1 -2 frozen bananas
1 beet
1 cup cherries
1/2 cup grapes
1/2 cup raspberries
1 scoop vanilla protein powder (optional)
1 cup Water or Coconut Water , as needed, to thin out
Add all ingredients to your high speed blender and blend until smooth. You may need to blend more than once or add more liquid to fully blend the beets.
Now it's your turn to share. I'd love to hear straight from you – What is your favorite way to fuel or refuel after an intense workout? What ways can you improve upon your fuel choices and how can you prevent a mad-hungry post-workout funk? Leave them in the comments below!
Peace and Love,
Jessi