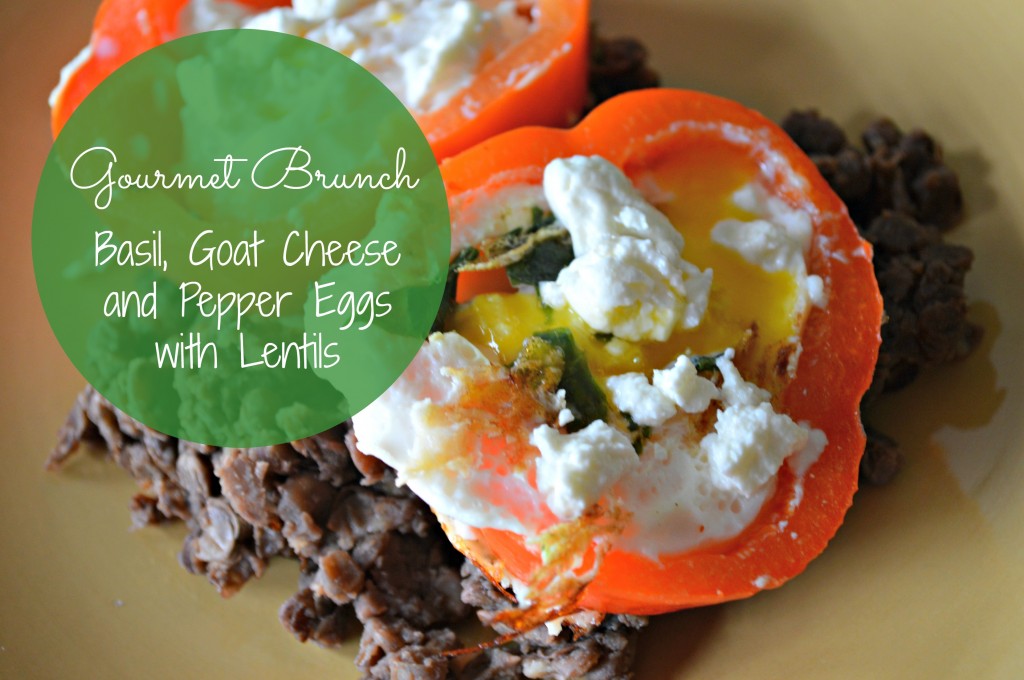 Before I get to the recipe, here are a few fun extras:
I'm back at running after a (super) brief hiatus. Not running since Saturday wouldn't be much of a big deal, but with training, it has felt like f-o-r-e-v-e-r since I ran. So today, my ankle felt great, no twinges while teaching classes or walking around, and I headed out for a 4-miler around town. The weather was cool and slightly windy, and it felt amazing to be back out there, moving and running.
On a lighter note, my dogs brought this onto the patio today. Any guesses?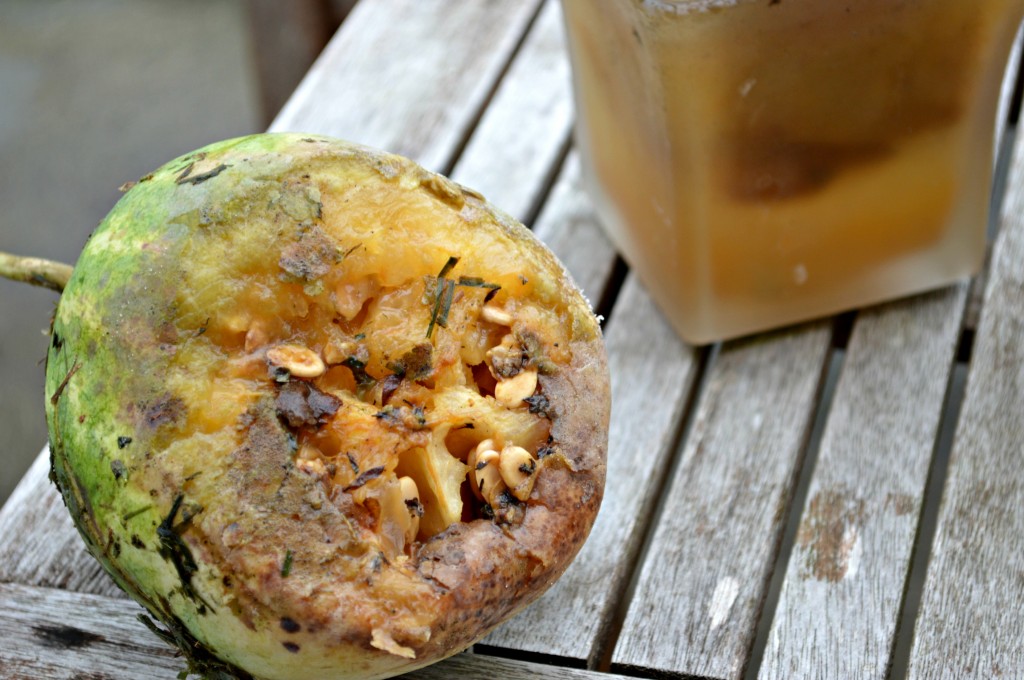 Rotten watermelon that went bad, so we never picked it.
And then I guess we lost it without realizing it and they picked it for us 😉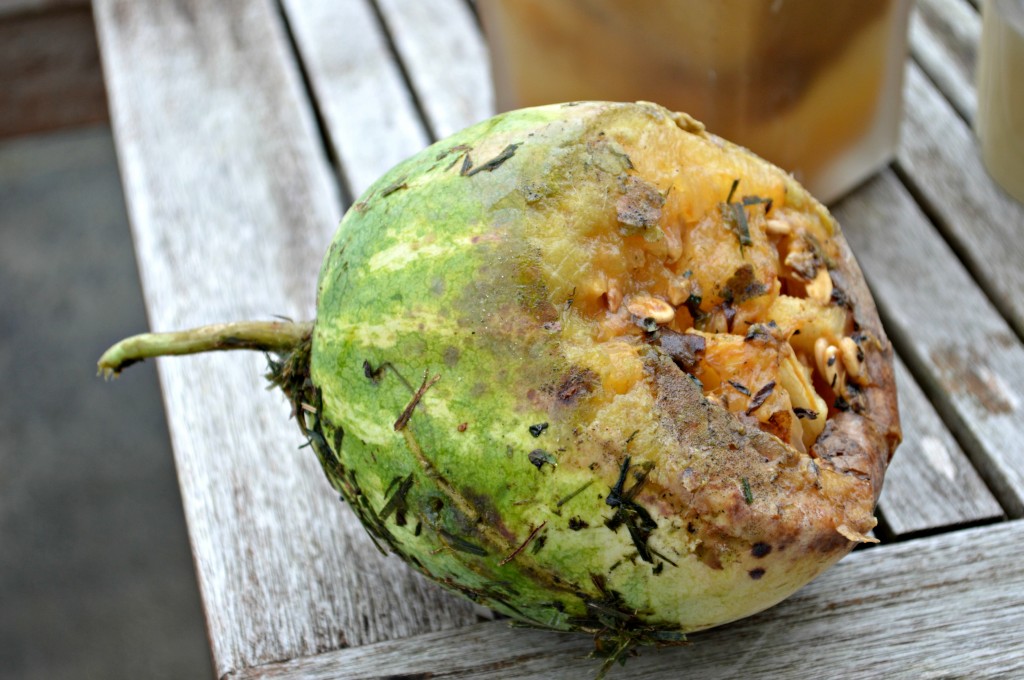 As we were pondering what the heck was on our patio (and making sure it wasn't the ONE watermelon that we might actually be able to harvest), I was cooking up a brand new egg recipe.
It felt gourmet, fancy, and perfect for a fancy pants (or run of the mill) brunch. Since today is the last day of my 20's (Yikes! Tomorrow is the big 3-0!), I figured it was a fantastic way to treat myself after my run and another decade almost completed.
Ok, honestly though, I was trying to clear out the fridge and make something from the random ingredients left. After the groceries-for-a-week post, I have been trying to stick to a budget and keep form buying too much excess. Turned out pretty delicious – it's amazing what you can make with a little creativity 😉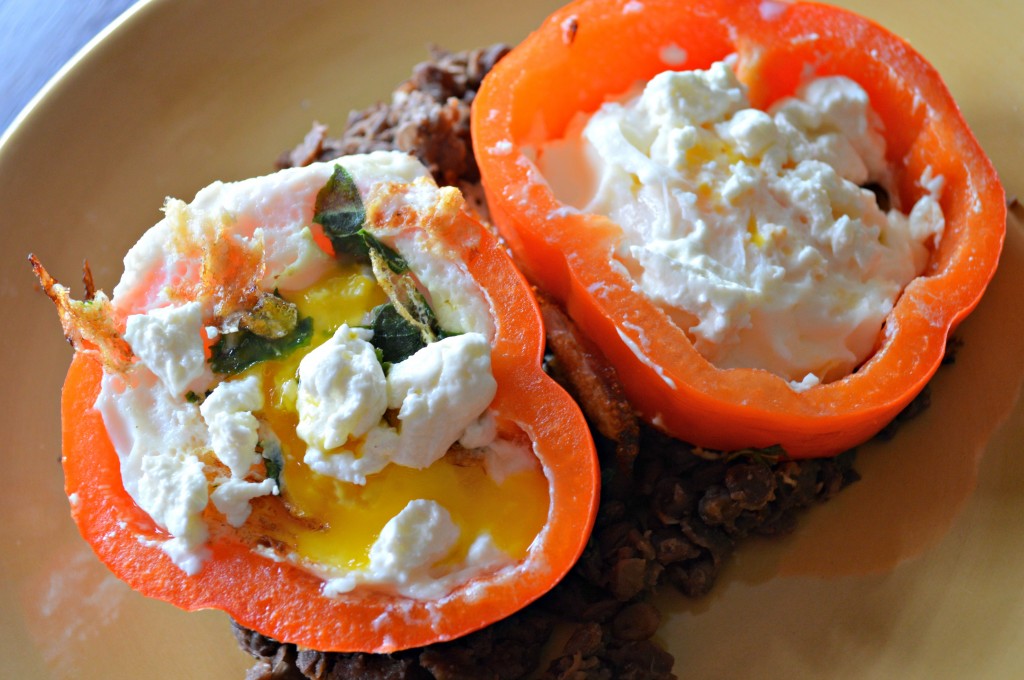 Gourmet Brunch for Two:
1-2 large bell peppers
2 tbsp chopped basil
4 large eggs
1 tbsp olive oil/butter
1 tbsp goat cheese
2 cups cooked lentils
Slice bell pepper into 4 1-inch slices (it might take one or two peppers). Heat oil or butter  in a large skillet over medium-high heat. Place the bell peppers onto the pan and crack your eggs into them – one egg per pepper slice. A little might leak out the bottom, that's ok, just roll with it. While cooking, sprinkle basil onto each egg. When ready, flip the eggs to cook through. Flip back to the top and sprinkle with goat cheese. T0 melt the cheese, cover for 1-2 minutes.
Scoop some cooked, warm lentils onto a plate and top with 2 of the eggs.
Perhaps whip up a juice or latte and serve yourself a fancy, gourmet-style brunch. You deserve it 😉
What is the craziest or best thing you have whipped up when trying to clear out the fridge? 
Next time you hear from me, I'll be 30!! Whaaat?!?!?!
Peace and Love,
Jessi