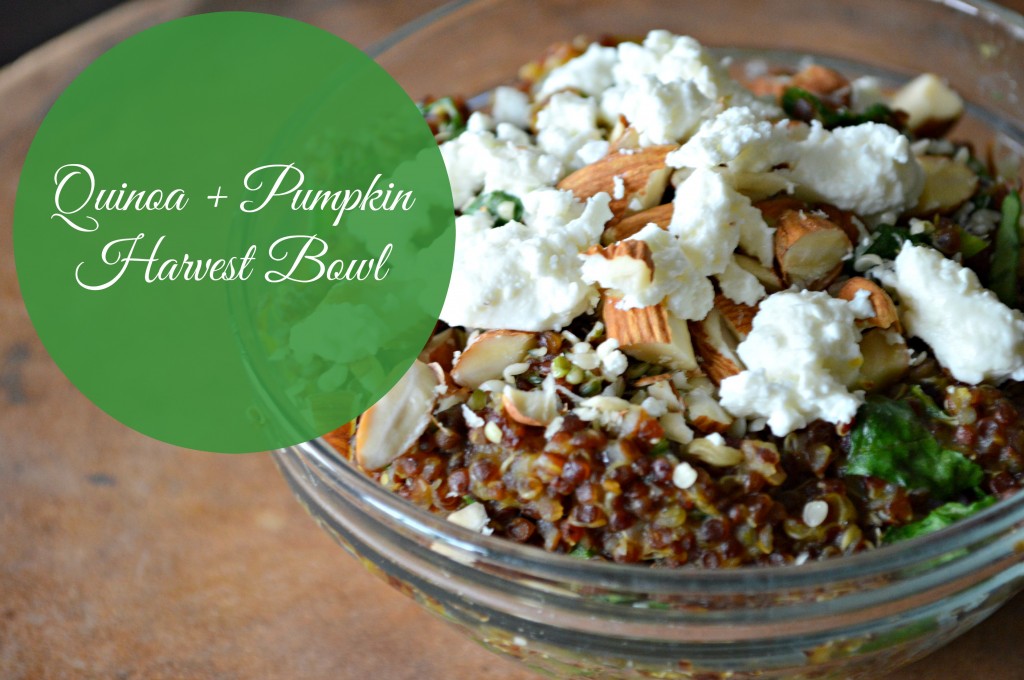 It's almost hard to believe – fall is officially here, the weather has cooled and almost it's October. Which can only mean one thing. It's that time of year when everything goes pumpkin. I've already seen tons of pumpkin recipes popping up, the pumpkin patch and corn maze down the road opened over the weekend, and Starbucks has been selling us PSL's since before we could even finish our summer vacations.
But it really hit me when I walked into Trader Joes and Target last week. Trader Joes has been taken over by pumpkin-spice flavored everything (which is awesome!). Then I went to Target turned the corner and Bam!, Halloween was staring me in the face.
So in honor of all things pumpkin, I thought I'd share a secret and a recipe.
The secret first – I love squash. I love pumpkin pie. But its really the spices I love, not the pumpkin itself. Raw pumpkin puree without any spices or sweetness just doesn't taste good to me. I'd rather have butternut squash. In fact, I am not a big fan of the sign-of-fall Pumpkin Spice Lattes – I'd rather have a pumpkin spiced coffee instead. (Although I'm working on a healthier, tastier home version).
So in today's recipe, I venture into the use of pumpkin. With a little sweetness, a little savoriness, and the option to leave it out completely. Enjoy your (possibly first) pumpkin harvest of the season!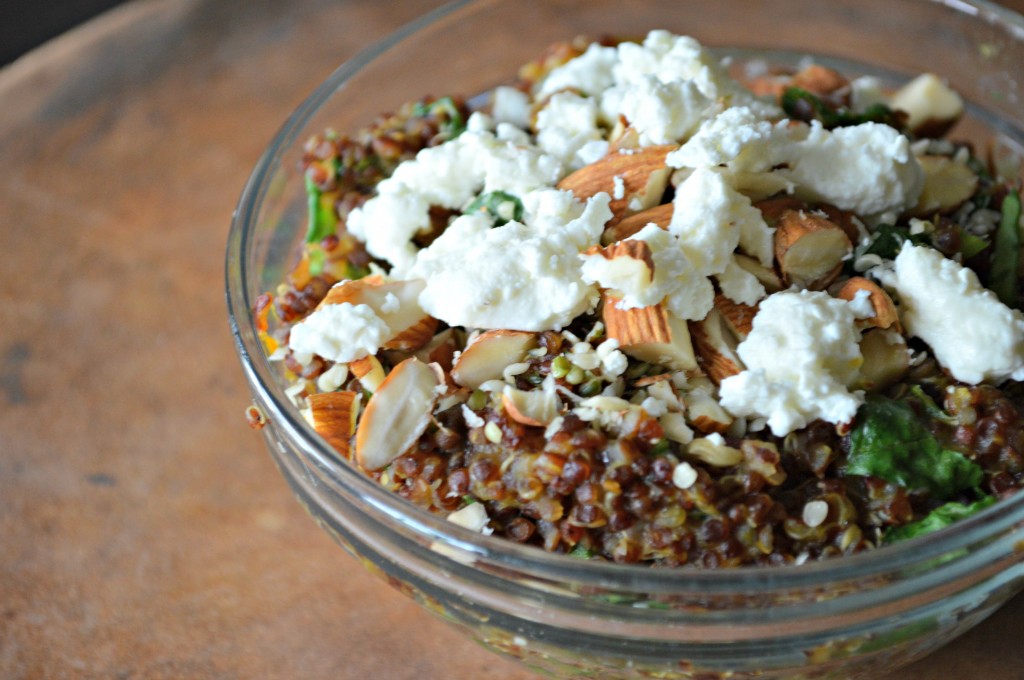 Quinoa Pumpkin Harvest Bowl:
Makes 1 serving (double it up for a bigger bowl or 2 servings)
1 cup cooked red quinoa
2 tbsp pumpkin puree
1/2 cup chopped spinach
1 tbsp chopped onion
1/4 cup raw almonds
2 tbsp plain goat cheese
1/2 tbsp maple syrup
1 tbsp olive oil
Prepare your quinoa (you can cook it quickly on the stove top or use a rice cooker like I did to prepare while I was out teaching) and set aside 1 cup in a bowl. In a small pan heat olive oil on medium-high heat. Add in your chopped onions and cook for 1-2 minutes until soft. Add pumpkin puree, maple syrup and spinach to your onions. Cook for another minute and add to your bowl of quinoa. Mix until blended together. Top with goat cheese and almonds. Enjoy as a lunch, side, or make a larger batch for a fuller, bigger meal.
**If you are not a pumpkin fan, simply leave it, and maybe the maple syrup, out.
What is your favorite, creative way to add pumpkin to a dish? Any you are dying to try or see a recipe on? I've got some pumpkin drink recipe ideas brewing (pun intended), but would love to hear of some other ways to spice it up a bit. 
Peace and Love,
Jessi