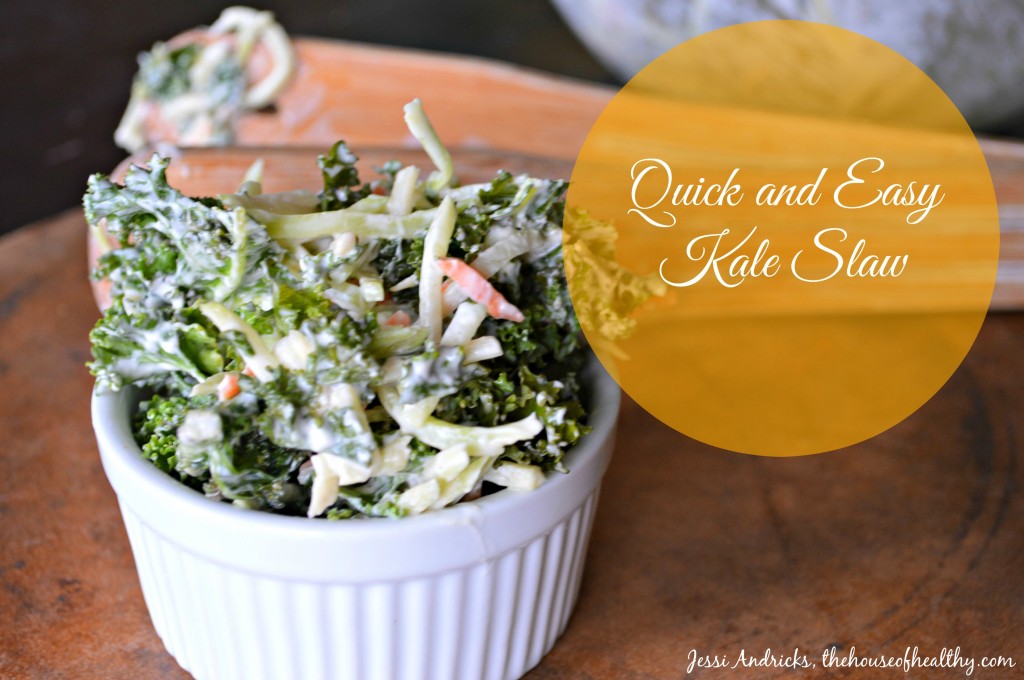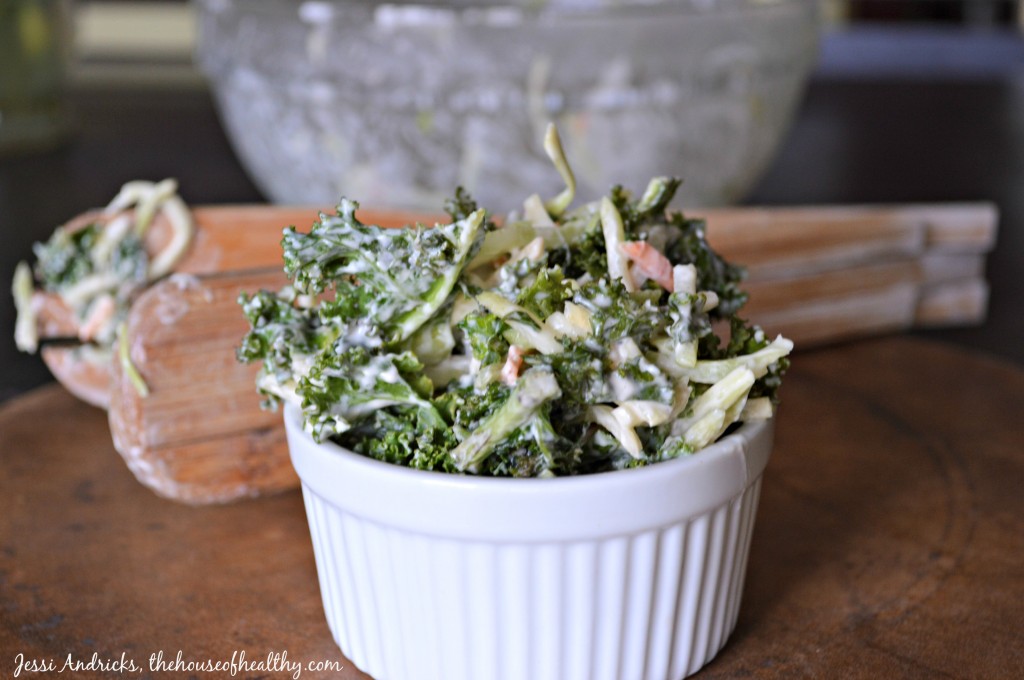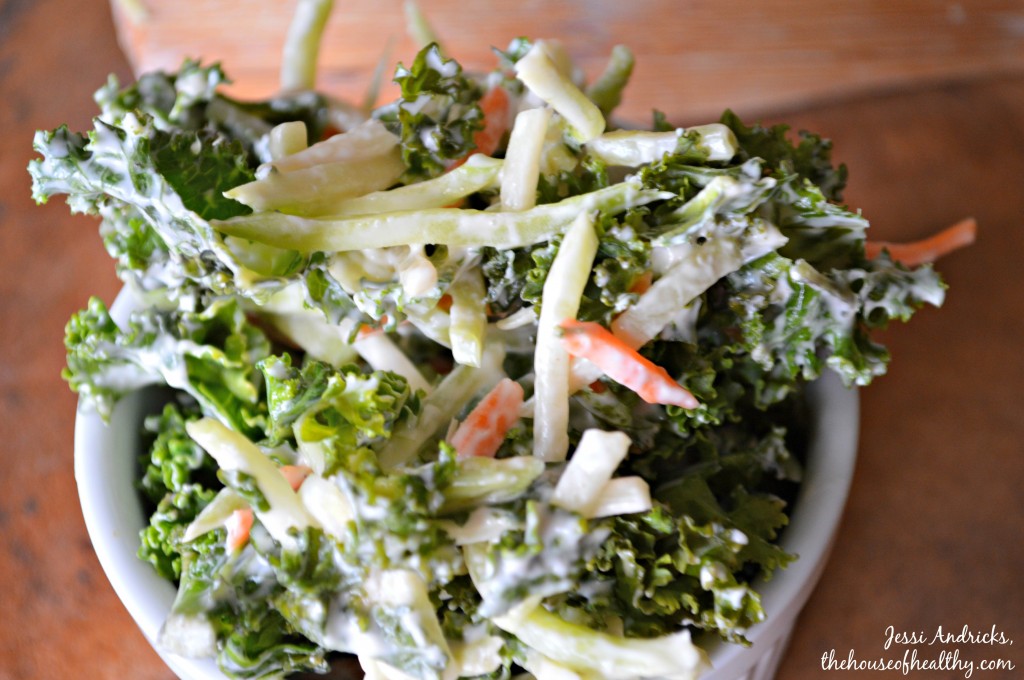 Crazy food confession: sometimes, the thought of eating kale makes me want to cringe. I know, I know, I tell you all the time to eat more greens, and that Kale is King. I absolutely enjoy kale when I eat it, I love it in smoothies and juices, and I even enjoy it in a salad. But for some reason, when I am trying to decide what to make for dinner,and I think "kale" the first thought that goes off in my mind is "eh". Not bad, not good, just , eh.
I think it's the stems. Sometimes they can be bitter or when cooked hard to bite and it makes me not want to eat them. But I really do love kale. And that's one of the reasons I recommend it to you.
So to further commit my love for Kale and help spread it to you, I have 2 Kale recipes for you this week. One raw and one cooked. And both a fresh take on this (yes, delicious) leafy green.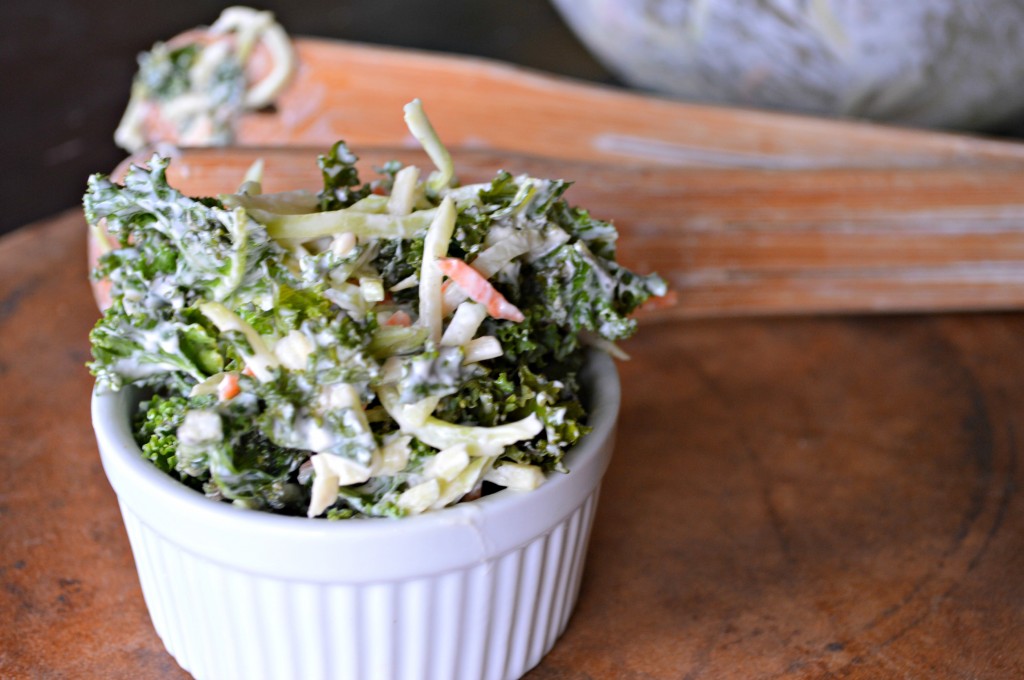 Quick and Easy Kale Slaw:
Makes 4-5 servings
3/4 cup vegenaise
4 tbsp apple cider vinegar
1 tsp sea salt
1 tsp black pepper
1 tbsp maple syrup
1 bundle/bag of kale
1 bag broccoli (or regular) slaw mix
De-stem and chop kale. Pour kale and slaw mix into a large bowl. **You'll want a pretty large bowl, because this makes a TON.**
In a smaller bowl, whisk together vegenaise, sea salt, pepper, syrup, and vinegar. It should be creamy, but runny. Pour over your kale slaw and mix until thoroughly coated. Let sit for 30 minutes before serving to tenderize the kale, cabbage, and broccoli. Serve as a side or as the main "salad" of your meal.
What recipes have made you fall in love with a food that you thought you would hate? And be honest, kale or no kale? I won't judge 😉 Leave a comment below and tell me all about it. 
Look for another yummy kale recipe coming up later this week!
Peace and Love,
Jessi