As I mentioned in yesterday's post, sometimes I just don't want to eat kale. It's not that I force myself to eat it. It's that I buy it, I really enjoy it, but for some reason I always assume the texture will be awful.
It's the same way with spinach. Must be a green's thing 😉
I'm not a fan of the stems or of anything that might get stringy. I like my kale a bit crunchy when it's cooked, salty, and even a bit spicy. And when I'm not serving it as a side, I like to put it right in the middle of a grilled cheese sandwich (vegan or non) to up the healthiness of the sandwich.
A win-win: I eat my greens, which I thoroughly enjoy AND I make a deliciously healthy grilled cheese sandwich. And since it is fall and chilly weather is coming in more and more each day, that means warm dishes and soups are on your mind. What better sandwich to pair it with?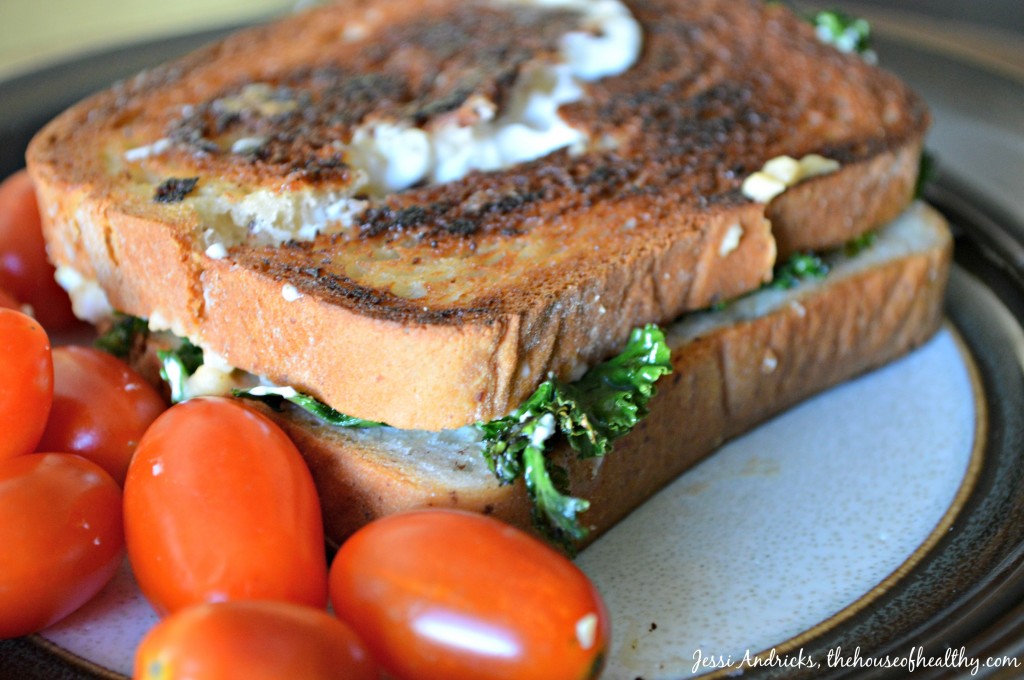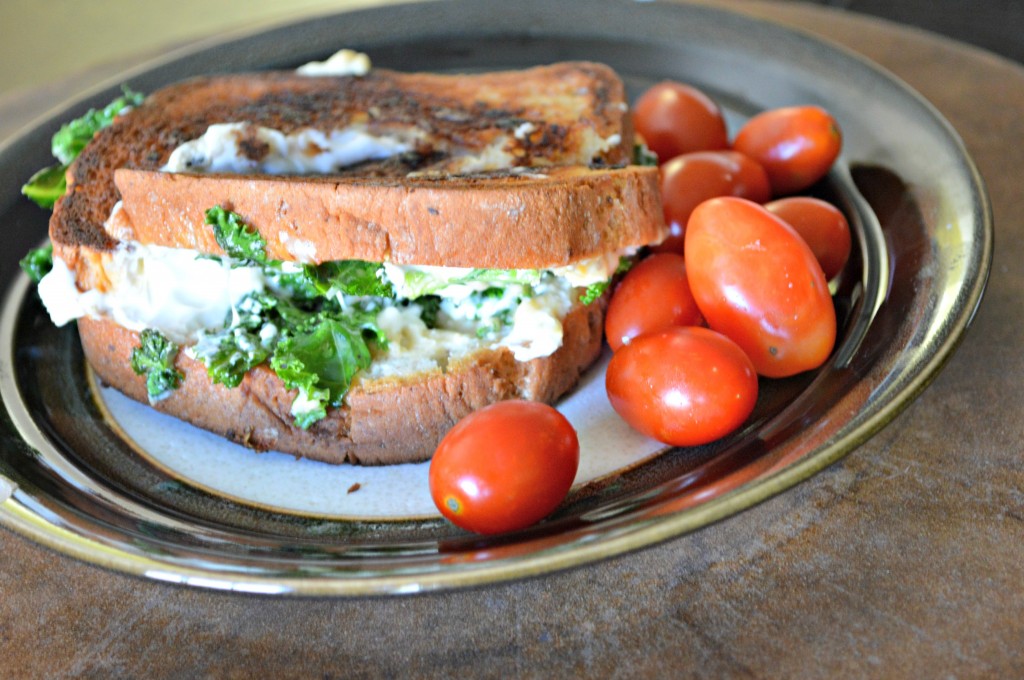 Kale and Grilled Double Cheese Sandwich:
Makes one sandwich with gluten-free and vegan options available
1 cup kale, chopped
2 slices gluten free or sprouted grain bread
2 tbsp vegan butter (soy free)
1/3 cup organic shredded mozzarella (vegan if needed)
1 tbsp organic cream cheese (or vegan cream cheese)
1 tsp olive oil
1 tsp nutritional yeast
1/2 tsp paprika
Heat a large pan on medium-high heat. Spread butter evenly over each side or bread. Place the bread in your pan, inside-side face down. While it browns, heat olive oil in smaller pan. Add kale, nutritional yeast, and paprika and cook until wilted.
Flip bread and add cheese (one type on each slice). While cheese melts, add your kale to the mozzarella slice. Place the cream cheese slice on top and flip again. Let it cook for a minute and flip over again. Once both sides are browned, remove from heat, eat, and enjoy!!
What is your favorite way to make grilled cheese? Any special techniques? Mine is the butter on both sides of the bread. What is yours? Leave it in the comments below. 
Peace and Love,
Jessi