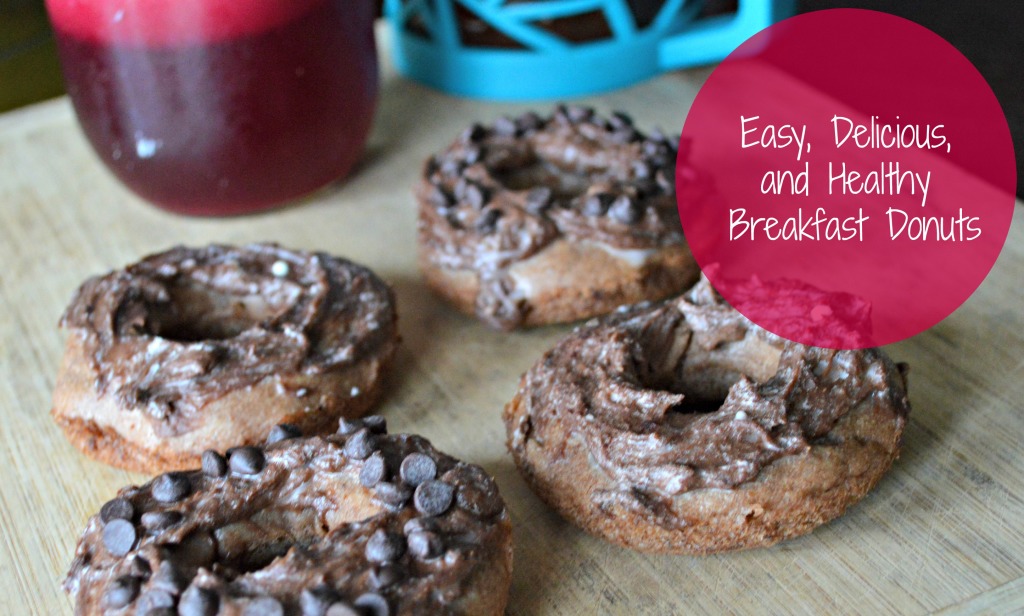 *Update! Check the recipe for a few details that might help, as I retried this over the weekend and f-a-i-l-e-d…twice.
I've been teasing you all week, so I thought I would break my usual no-weekend-posts routine (again) and finally give you the details on these lovely and delicious donuts.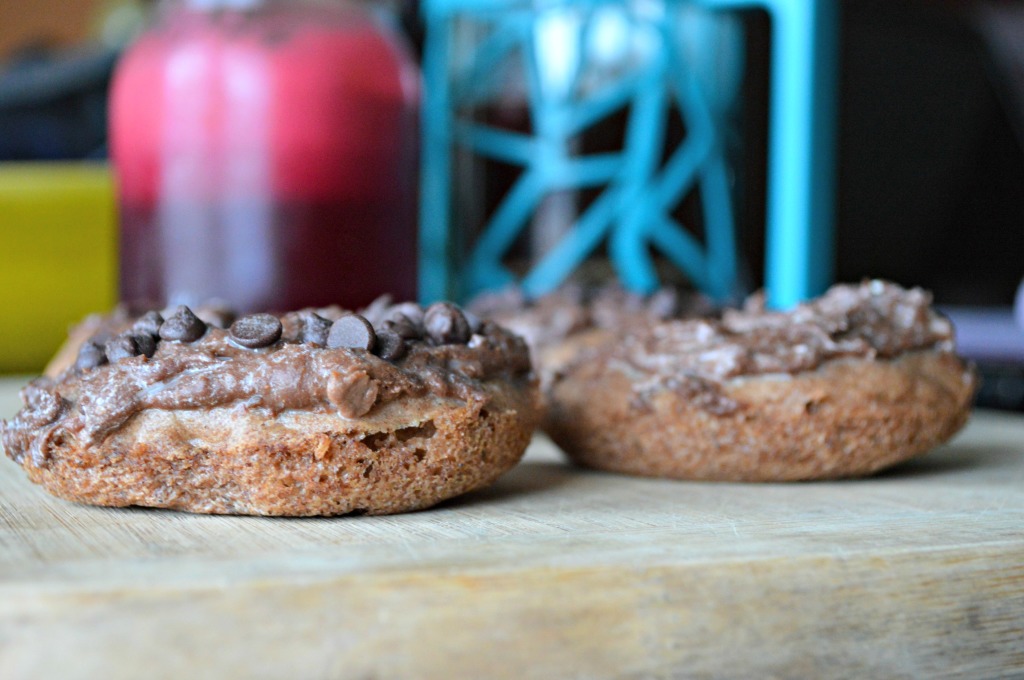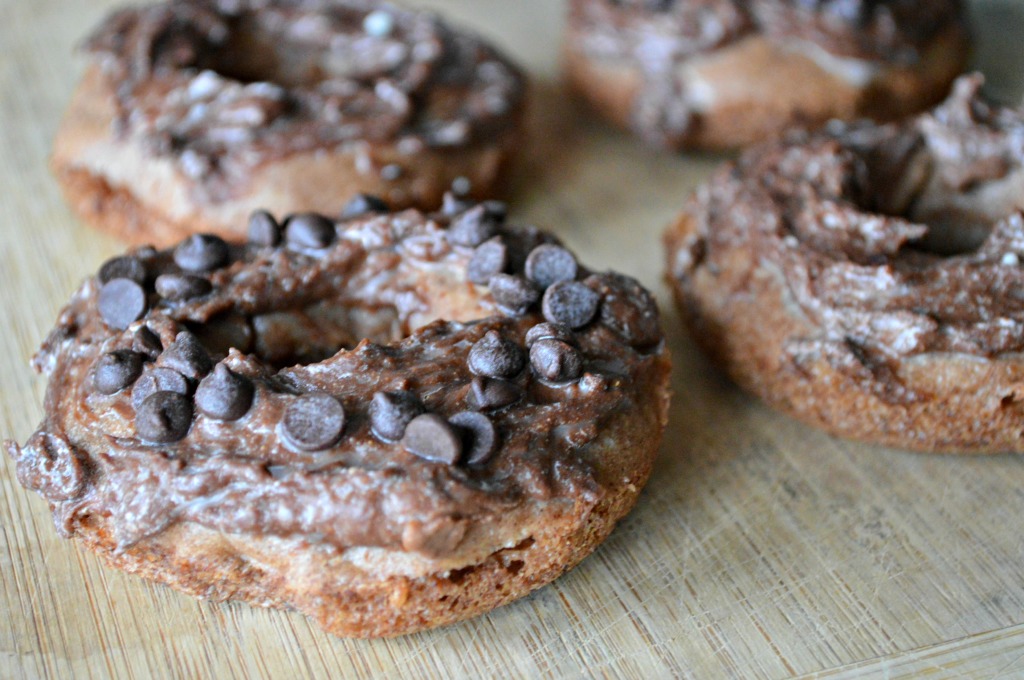 But first a little background – I'm not a big donut or pancake person for breakfast. I mean, I enjoy them, but I'd usually rather have an omelet or oatmeal or a big smoothies than cake for breakfast. When I do have donuts, I usually have a sugar crash to go along with them. I feel a little sick and , if there is gluten, my stomach hurts. The same with pancakes.
And then I heard about flour-free pancakes  – made from bananas, baking soda, and eggs. They were one of the first hings we tried once we started eating eggs again. Because they didn't have artificial sugar or flours, I felt great after.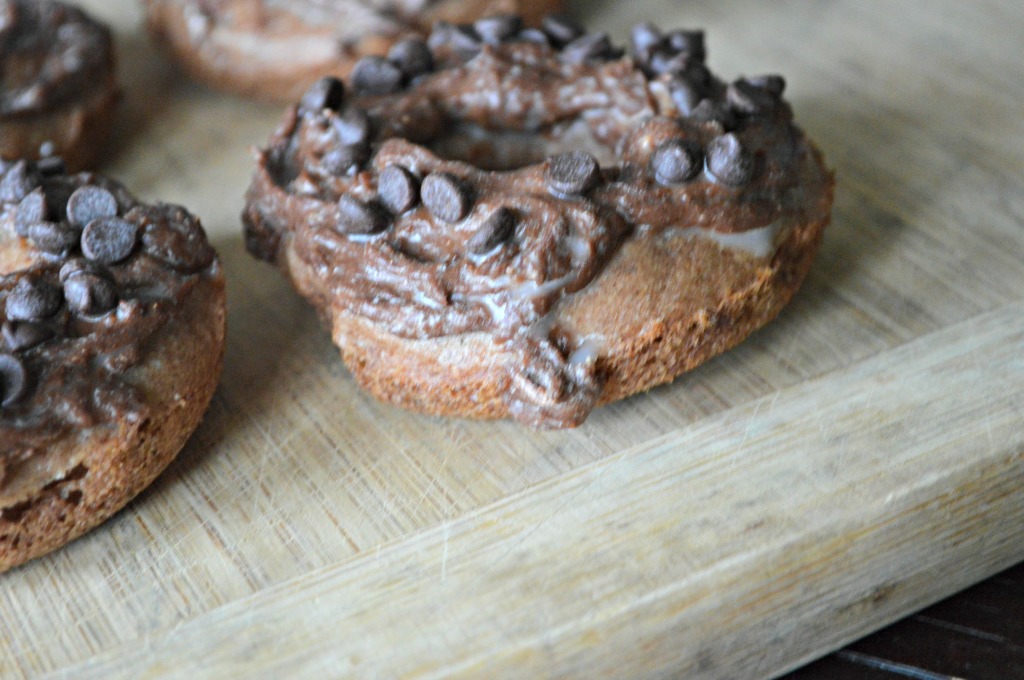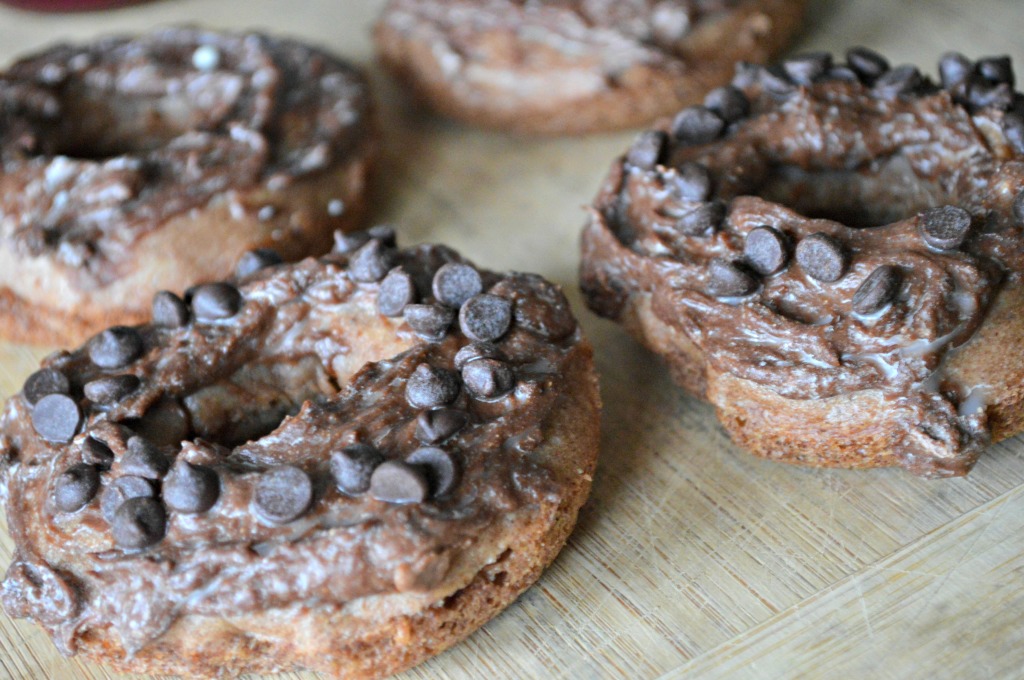 I was looking through some recipes earlier this week and found a similar recipe for donuts. I tweaked it a bit, changed the base, and baked the best donuts I've ever made. They were light, but dense. Sweet, but not overly so. And the perfect combo of chocolate and bananas. Plus, they can be made with ingredients you just might have in your kitchen.

Healthy Cinnamon Donuts with Chocolate Frosting
The healthiest donuts around 🙂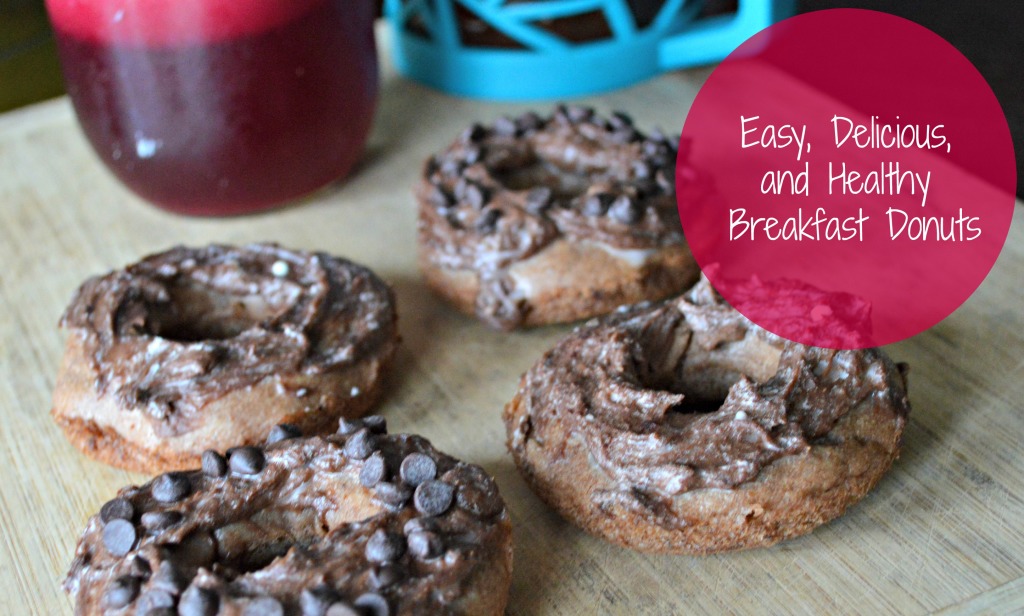 Author:
Jessi Andricks, The House of Healthy
Recipe type:
Breakfast, Desserts
Prep time:
Cook time:
Total time:
Ingredients
3 bananas
1 tsp coconut sugar
3 tbsp coconut oil (2 for batter, 1 for frosting)
1 tsp cinnamon
1 tsp baking powder
4 tbsp arrow root powder
3 tbsp chocolate protein powder (or cocoa)
1 tsp maple syrup
2 tbsp water
¼ cup chocolate chips for garnish
Instructions
Preheat your oven to 375 degrees.
Puree bananas until smooth. Transfer to a bowl. Stir in 2 tbsp coconut oil and arrow root powder. If needed, add in the coconut sugar to sweeten. *You can also puree in blender with 3 tbsp arrow root powder, blend, and then add in last tbsp or arrow root.
Pour into greased donut pans.
Bake for 15 minutes. Allow to cool for 10 minutes. Switch to a wire rack to finish cooling.
While you cool, whip up your frosting. Add the protein powder, 1 tbsp coconut oil, maple syrup, and water (as needed). Spread over your donuts and sprinkle with chocolate chips.
Store in your refrigerator to firm up the donuts and frosting before eating.
Enjoy these for your weekend breakfast or for a little snack. They go perfect with juice or coffee and are definitely 21 day detox friendly.
What is your favorite breakfast treat?
Peace and Love,
Jessi