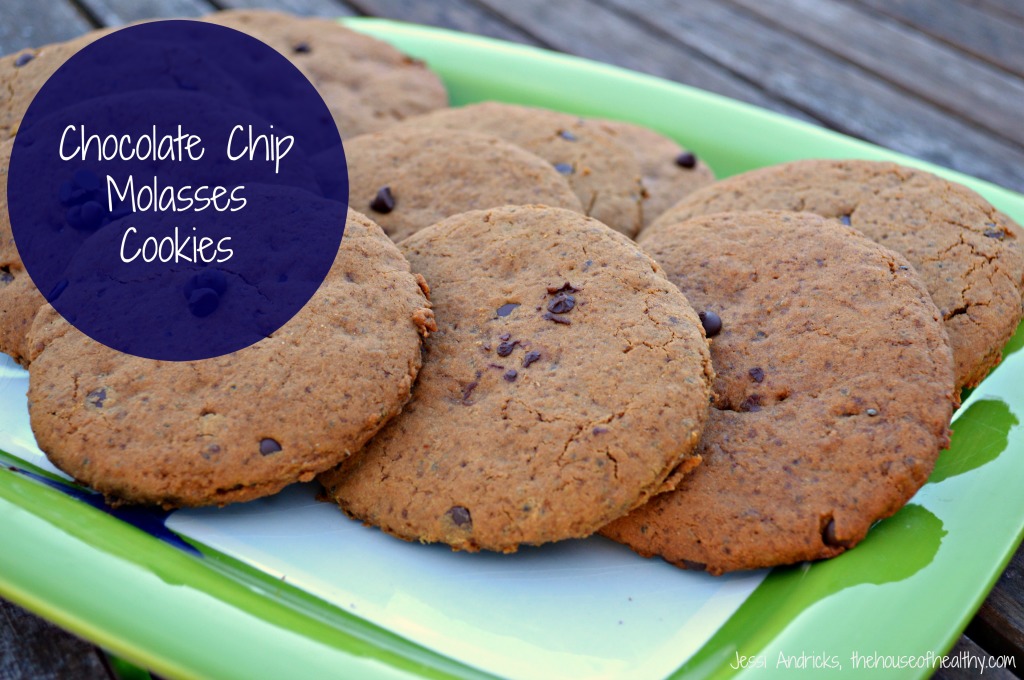 As promised, I have a few holiday recipe coming up for you. In fact, from now until Thanksgiving, I will have one recipe a day that could be featured in your holiday meal planning. These dishes will each be made a bit healthier, but still indulgent and delicious.
Over the weekend (meaning Saturday) I got to play around with a few recipes from my book, Detox 101,  and from my holiday list for a potluck at the local yoga studio. I made an entree, a juice, and 2 desserts.
Today, I have for you my first dessert, which wasn't quite in Detox 101, since it is a cookie recipe, but is still made with healthier ingredients. I wanted these cookies to be soft, big, and sweet, but not sugary. I also wanted them thick and dense enough to roll ot and cut like a sugar cookie.
To achieve this effect, I used more flour, coconut sugar ( a low-glycemic sweetener) and molasses (which are deeply sweet and contain iron). I also used SugaVida, a new Ayurvedic superfood sweetener that I had the opportunity to try.
SugaVida is a naturally occurring zero-calories sweetener that is gaining popularity in other countries, due to it's high level of b-12, among other nutrients, and it;s low glycemic index. SugaVida is naturally sourced from the Palmyra Palm Tree and is widely used in the UK, with it soon to be released officially her in the US. I had the opportunity to play with it recently and thought cookies would be just the thing to use it in. The taste is quite sweet, which means you use about 1/2 the amount of "sugar" the recipe calls for, and straight from the container, it is quite sweet. In abaked good, it worked perfectly.
The result was a soft-baked but slightly crisp on the outside cookie that goes perfect with a glass of your favorite holiday non-dairy milk.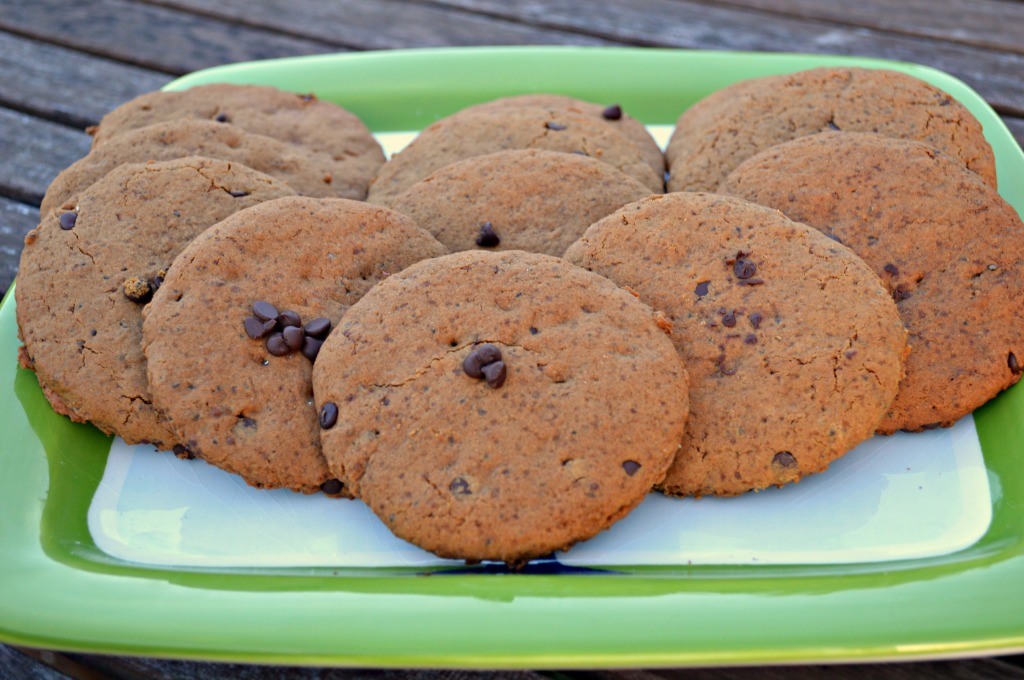 Chocolate Chip Molasses Cookies
A deeply sweet, but not sugary chocolate chip cookie recipe.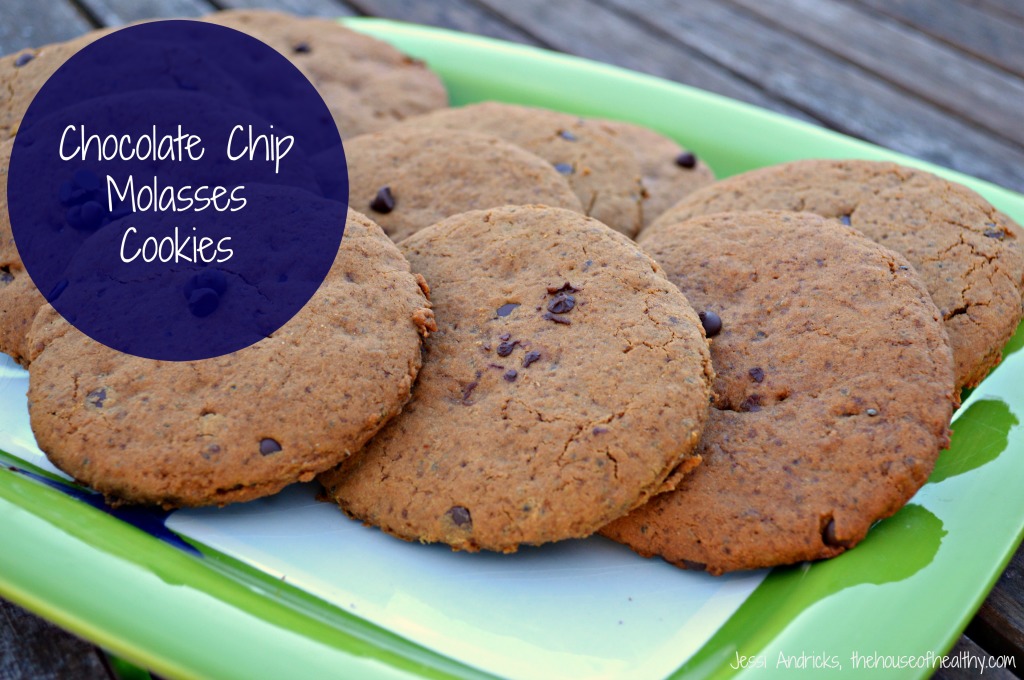 Author:
Jessi Andricks, The House of Healthy
Serves:
Approx 16 cookies
Prep time:
Cook time:
Total time:
Ingredients
4 cups gluten-free flour
1 cup vegan butter
1 chia egg (1 tbsp chia seeds mixed with ¼ cup water)
1½ tsp vanilla
3tbsp molasses
½ cup SugaVida or 1 cup coconut sugar
¼ cup coconut sugar
1 tsp baking soda
1 tsp baking powder
1 cup chocolate chips (vegan)
Instructions
Preheat oven to 350 degrees.
In a medium bowl, combine flour, baking soda, and baking powder. If you use unsalted butter, add a pinch of salt.
In a separate bowl, mix together coconut sugar, SugaVida, butter, chia egg, molasses, and vanilla.
Mix together until the butter has combined thoroughly and the texture is smooth.
Slowly add your flour, mixing completely. You'll notice the batter gets very thick and hard to stir, this is just how you want it.
Add in your chocolate chips and stir to incorporate.
Grab a piece of parchment paper and set your dough on it. Place another piece on top of your dough and roll your dough out using a rolling pin. You'll roll the dough until about ½ an in ch thick.
Grab a cup or circular cookie cutter and cut into large circle shapes.
Use a spatula to transfer to your cookie sheet (lined with parchment paper).
Repeat until all of the dough is used.
Bake for 10 minutes. Remove and transfer to a rack to cool.
These cookies would be perfect for a post-Thanksgiving feast dessert, or a simple cookie to keep around for your guests – or yourself!
What is your favorite way to make chocolate chip cookies?
What alternative sweeteners do you use in cooking and baking?
Peace and Love,
Jessi
PS This post is sponsored by SugaVida, but all opinions are my own.