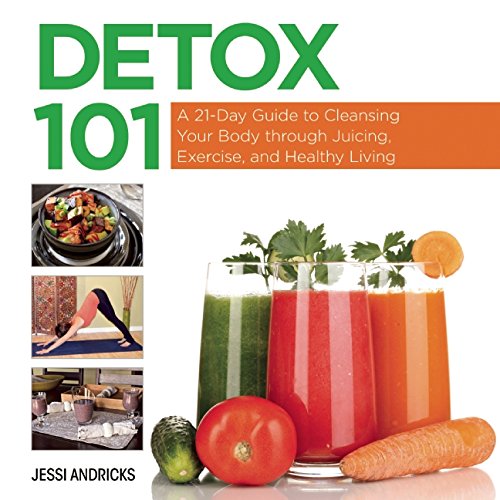 We right in the middle of the Holiday season – which means warmth, coziness, indulgences, a bit of stress, a bit more of love, and perhaps some traveling. During the holidays it is easy to let your routine go and to give in to a more indulgent lifestyle – which is perfectly fine! – as long as you know you can return to your healthier lifestyle soon after. The return back to normal life can be difficult, which is one of the main reasons we choose to "cleanse" at the first of the year. It's a fresh start, a new year, and time a good time to get back to healthy habits. How you go about it (or if you choose to at all) is up to you.
To help you decide, here are a few things to ponder:
When Should You Detox: Not sure when to start a Detox of cleanse? This short video will help you figure it out, so you cleanse when it's right for you – not just because everyone else does.
What to Expect: If you aren't sure what a detox will be like, or what you'll really get out of it, here is a personal account from a participant in one of my online programs.
Why not to do a Detox: Did you know there are a few reasons why a detox is not such a great idea? Here are my top reasons to not detox, and my reasons to go ahead and give it a try.
How a Detox helps you physically and mentally: I love incorporating small pieces of "detoxing" into my everyday routines. This doesn't mean I don;t enjoy coffee, or dairy, or animal proteins, but it does mean I use certain things, such as movement and yoga, to help me detox the things and thoughts that might not be so great for me.
DIY Detox: Sometimes, if you aren't able to purchase a program or you need to do it within a specific timeframe, or for a specific thing, its easier to just build your own Detox Program.
Detox Tea: If you decide to try an "at home" detox, here the perfect tea to support your cleanse.
Detox Yoga: A cleanse wouldn't be complete without a bit of movement. Here is my 4 part yoga video series on Detox Yoga.
Detox 101: The Book! If you are going to try your own cleanse, having a book as a resource is one of the best things you can do. Even if you              don't follow it to a "T", you can use it to help guide you, inspire you, and answer any questions you might have.
So why am I all about Detoxing today?
Well, for one, New Years is right around the corner, and many people are looking to get back on track for the New Year. I am also in the midst of 21 Days to Flourish and have been playing around with Lighter in 10 Days (which is going ot be featured in an entrepreneur "Jumpstart Bundle" in the next few weeks. Details to come when I have them all set).
Most importantly, in a few weeks, you'll have a brand new Detox book to guide you through any program you decide – whether following the fully mapped out 21 Day program or just using the first portion of the book, which is full of everything you need to know about a detox. The release date is January 5th – less than a month away! If you order today, you will receive it just in time to start you New Year detox, or have it for whenever you are ready!
To support those going through the program in the first of the year, or those who are looking to find out a little more about the book and the program, I will be hosting a FREE 21 Day Detox Challenge on Facebook. You can sign up for the event here, with the official group page coming closer to the date.
During the free challenge, you'll get a sneak peek at the book, yoga poses for each day, a mantra, and a daily tip. This is meant to introduce you to the book, but having the book during the challenge is not necessary, it will only enhance it.
I hope you can join me for this fun experience! If you have any questions about the Free Challenge or the book, leave it in the comments below or email me at jessi@thehouseofhealthy.com
Peace and Love,
Jessi