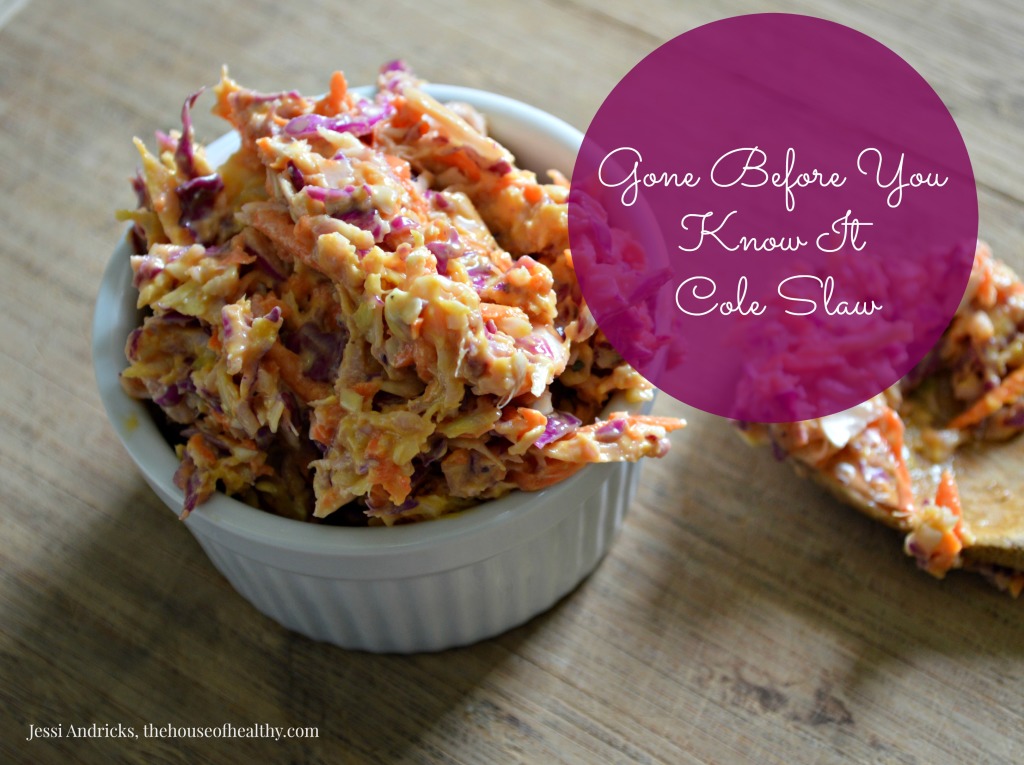 We have a tradition around our house each New Year  – grab a head of cabbage, place it on the dinner table, and it will bring good luck. We also eat sauerkraut and/or collards with black eyed peas. We've also found that actually eating the cabbage ont he table – instead of letting it go bad – helps to increase your luck for the year ahead 😉
This year, we decided grabbed two heads of cabbage – because the purple one was so pretty! I had no idea how I would ever use up all this cabbage, but I knew I didn't want it to go to waste. I didn't want to waste food, but I also didn't want all that good luck to end up in the compost heap. So, I decided to make 2 recipes. One is the usual "good luck" cabbage recipe – stuffed cabbage (which I have prepped, and will be making in a few days). For the other, I figured I would throw together a cole slaw recipe, we'd eat a little, and hopefully no waste too much. Man was I ever wrong on this one!
We in fact did not waste our cole slaw. We dug into it, for a dinner, lunch, pre-dinner snacks, and finished it at dinner. According to my hubby it was "the best cole slaw he'd ever eaten". Quite the compliment, and quite possibly the truth.
Normally, my homemade cole slaw is just ok. Not bad, but not something I am sneaking forkfuls out of the fridge for. This cole slaw , however, was much different. I researched a few of my favorite store bought slaw recipes, looked into some common ingredients, debated over what type of vinegar to use, and opted to leave the milk (who knew?) out. The result was so delicious and gone before we knew it.
Must. Make. More. Soon.

This cole slaw will go great on it's own straight from the bowl, as a side to your lunch sandwich (we did grilled cheese), or part of a dinner entree (something BBQ, roasted, or savory would be quite good). Its a little sweet, but not overly so, and has a hint of black pepper that gives it a little kick. I hope you make it, chow down, and make some more 🙂 After all, it is good luck!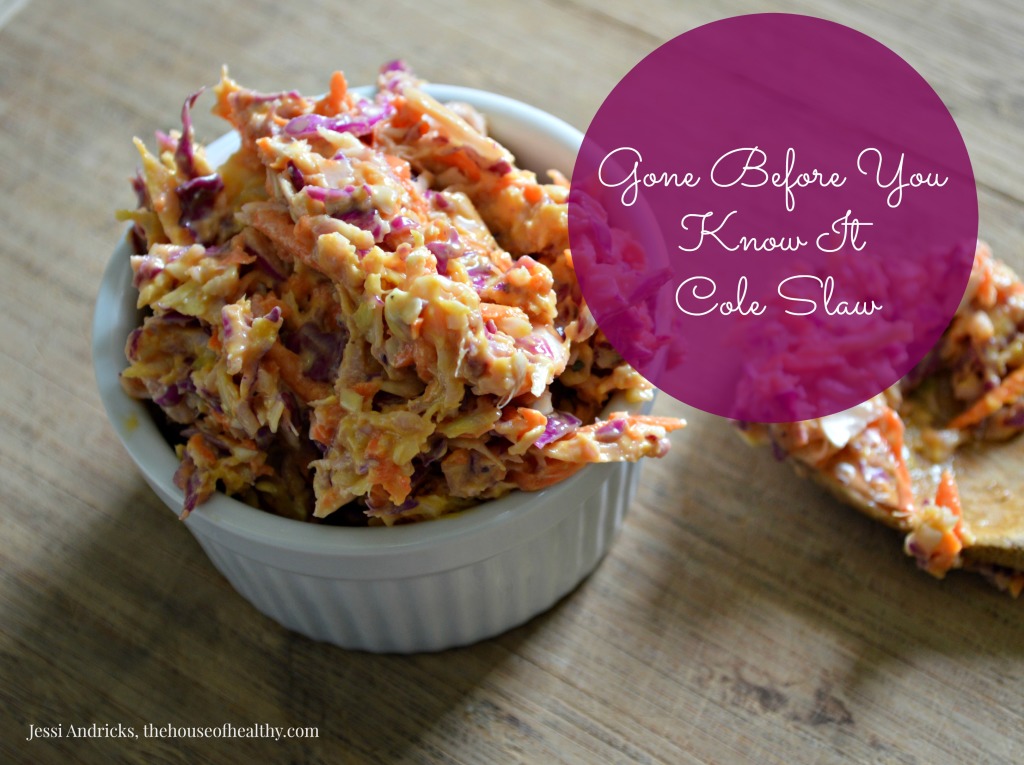 Author:
Jessi Andricks, The House of Healthy
Ingredients
¾ head green cabbage
¾ head red cabbage
1 large carrot
2 cups vegan mayo
2 tbsp rice vinegar
black pepper to taste (approx ¼-1/2 tsp)
salt to taste (1/4- ½ tsp)
Instructions
Shred cabbage and carrot (I used a food processor for easy shredding)
Add to a large bowl with mayo, vinegar, pepper and salt.
Mix until thoroughly combined.
Taste and adjust as needed.
Store in your refrigerator and enjoy!
What New Years traditions do you have? Any "good luck" superstitions or recipes?
Peace and Love and Loads of Good Luck,
Jessi
PS I have 2 BIG things planned for next week. Be sure to get on the mailing list so you don't miss out on the announcements!