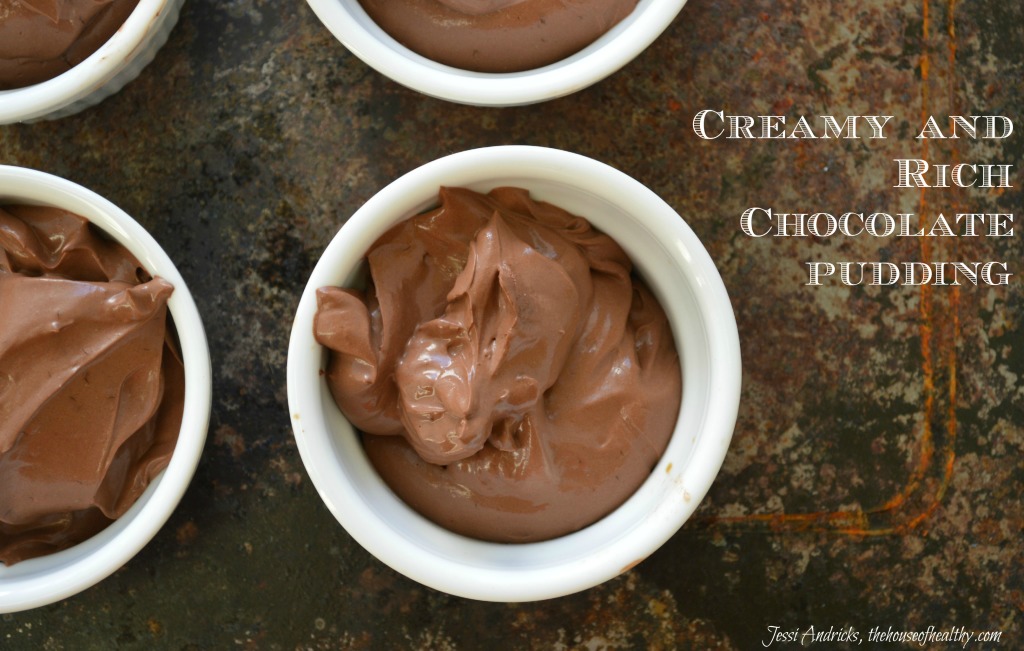 Sometimes you just need a little chocolate – specifically pudding. This was the case last week. I wanted something creamy, I wanted chocolate, and I wanted pudding.
The craving hit after I realized two things:
1) I had just found cashew milk at the grocery and needed a recipe to try it with and
2) I had a package of silken tofu in my fridge that needed to be used up before it went bad
Put the two together, sweeten it up, add in some chocolate and you have the perfect pudding on your hands…well, in your dish.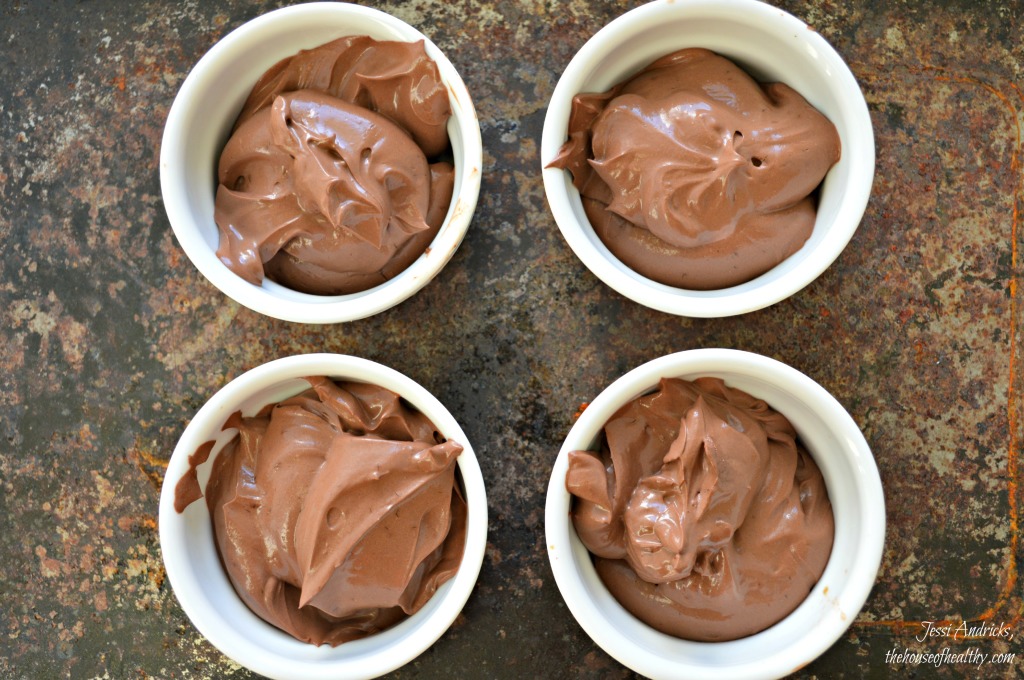 Cashew milk is just like it sounds – milk made from cashews, the same as almond milk, soy milk, coconut milk, etc. If you've ever eaten raw cashews or soaked them, you know they can get pretty soft. In many vegan recipes, cashews are used as a substitute for cream and cheese, due to this thick creamy texture. The cashew milk was a bot thicker than almond milk, which made it perfect for a pudding recipe.
Silken tofu is the softest kind.. It doesn't hold up if you try to slice or cook with it, but it blends easily into smoothies, purees, soups, and desserts. It is also high in protein and calcium, making it a healthier option than corn starch or flour to thicken your dessert.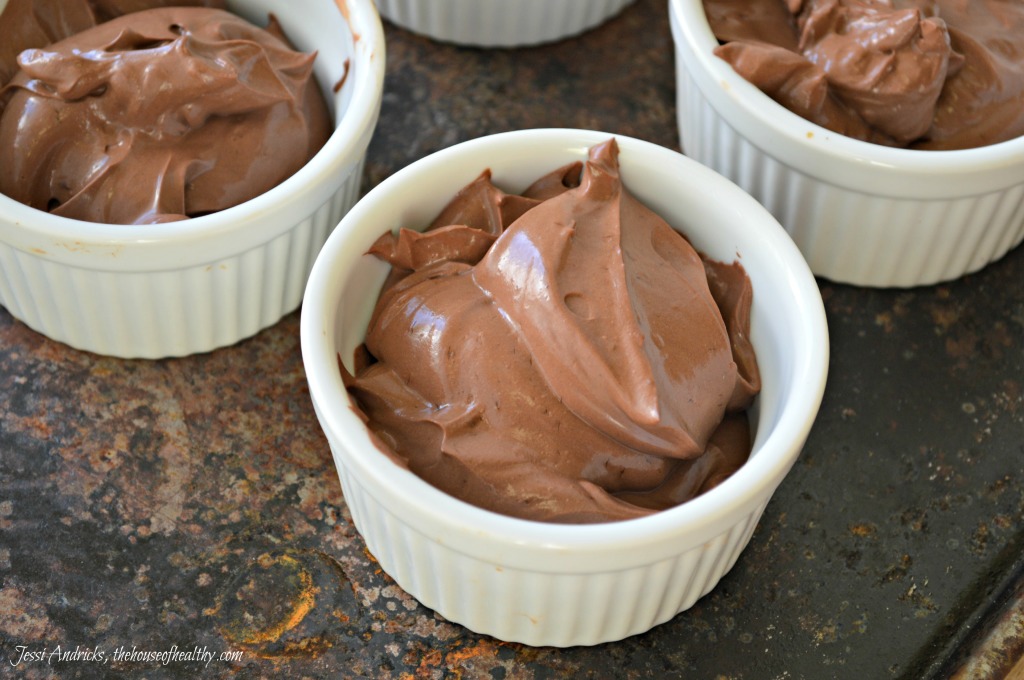 Creamy and Rich Chocolate Pudding
Better than Instant! Quick and easy pudding you can serve right away.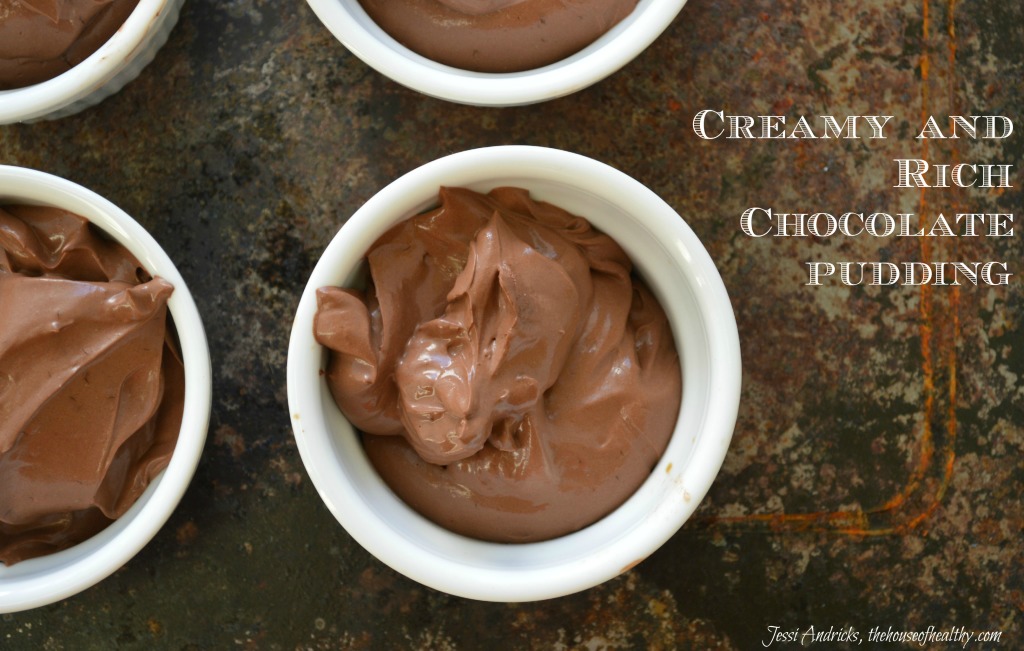 Author:
Jessi Andricks, The House of Healthy
Ingredients
1 package silken tofu
1 bag (vegan) dark chocolate chips, at least 65% cacao
¼ cup cocoa powder
1-4 tbsp cashew/coconut/almond milk, unsweetened
¼ cup coconut sugar
Instructions
Drain and press your tofu. Use a tofu press or place between to plates with a heavy book on top to squish it. This will release excess water from your tofu.
While pressing, melt you chocolate in a double boiler. heat water in a large pot, while melting chocolate chips in the pot above it. Stir to melt and add in 1 tbsp cashew milk.
Once melted, add to a large bowl or food processor.
Drain your tofu and add to the bowl/processor with melted chips and cocoa powder.
Blend until thick and smooth. I fusing a processor, you'll have to stop to scrape the sides a few times.
Add in cashew milk as needed and blend until you reach your desired consistency.
Scoop into dishes and serve immediately.
*You can use a blender as well, but I found it was too thick for even my blendtec to use,
**If you aren't using right away, make sure it is a little thinner and liquidy than you want it to be, this hardens to almost a frosting-like consistency when left to sit in the refrigerator. If too hard, you can add more cashew milk and blend.
When a chocolate craving hits, what is your go-to treat?
Peace and Love,
Jessi