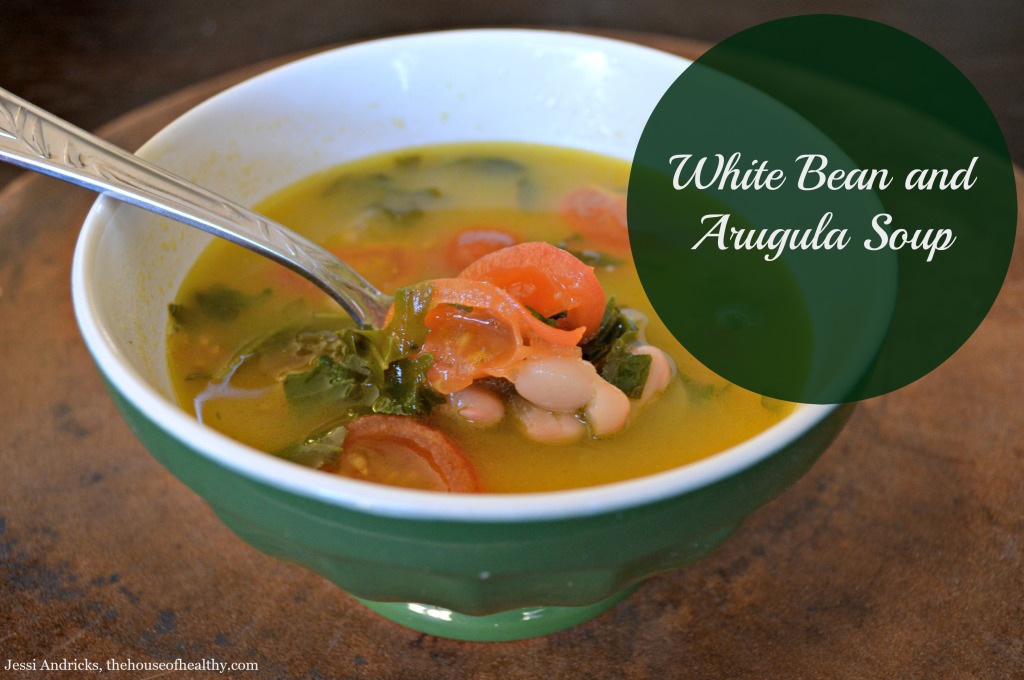 Soup is definitely one of the hardest things for me to make. I don't know what it is, but unless it is a blended, creamy soup, it just doesn't turn out edible.
But every time I find a soup I love, I think the same thing "I want to make this at home!". So I try, and usually laugh at how off it is. The best soups are recipes that I follow, or by pure accident. There are quote a few that have been dumped out
Recently we were eating at a new local restaurant and I tried the white bean and kale soup. It was broth based and contained white beans, arugula, and tomatoes. It was even better than I thought it would be and seemed easy enough to recreate at home.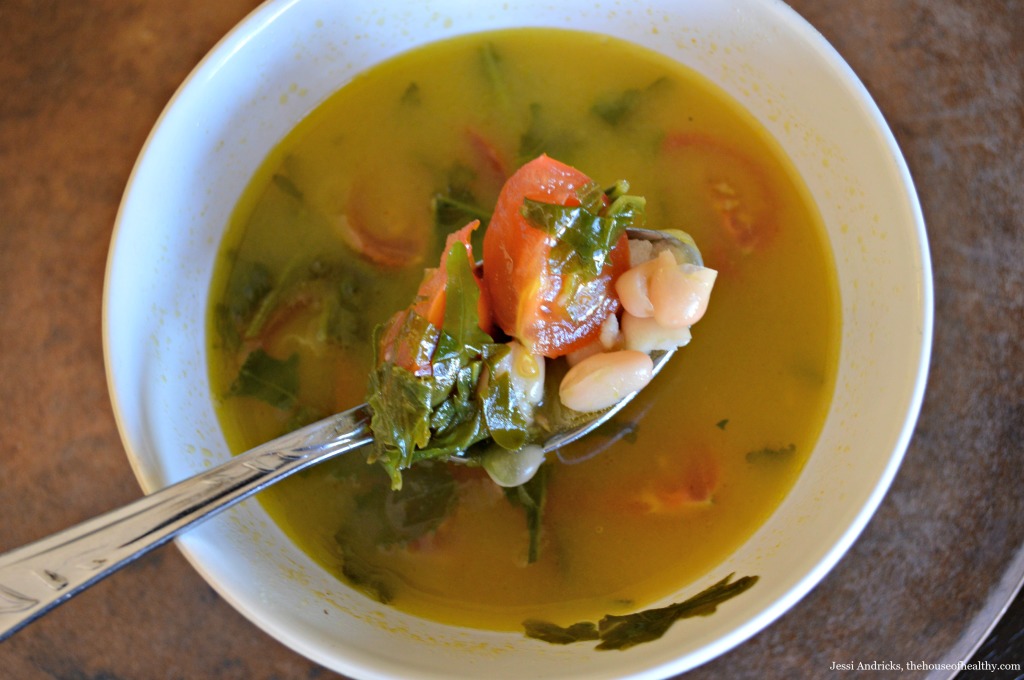 So I procrastinated and procrastinated and let the tomatoes go bad and ate the arugula and finally gave in and made a batch of soup. It took about 10 minutes and was more than just edible, it was actually really good!
I thought today, I would share it with you, since many of you are snowed in, chilled to the bone, and could use a little extra warmth.  This super simple and comes together in just a few minutes. I use an organic, pre-made broth. If you have any homemade chicken or turkey broth frozen from the holidays, this is a great way to use it. Since I go the vegetarian route, I stick to a "no-chicken" broth, instead of chicken. It also tastes less vegetable soup-like than vegetable broth, and is much closer to chicken flavored broth. The ingredients can be thrown in the pot with the broth and cooked very quickly.

White Bean, Arugula, and Tomato Soup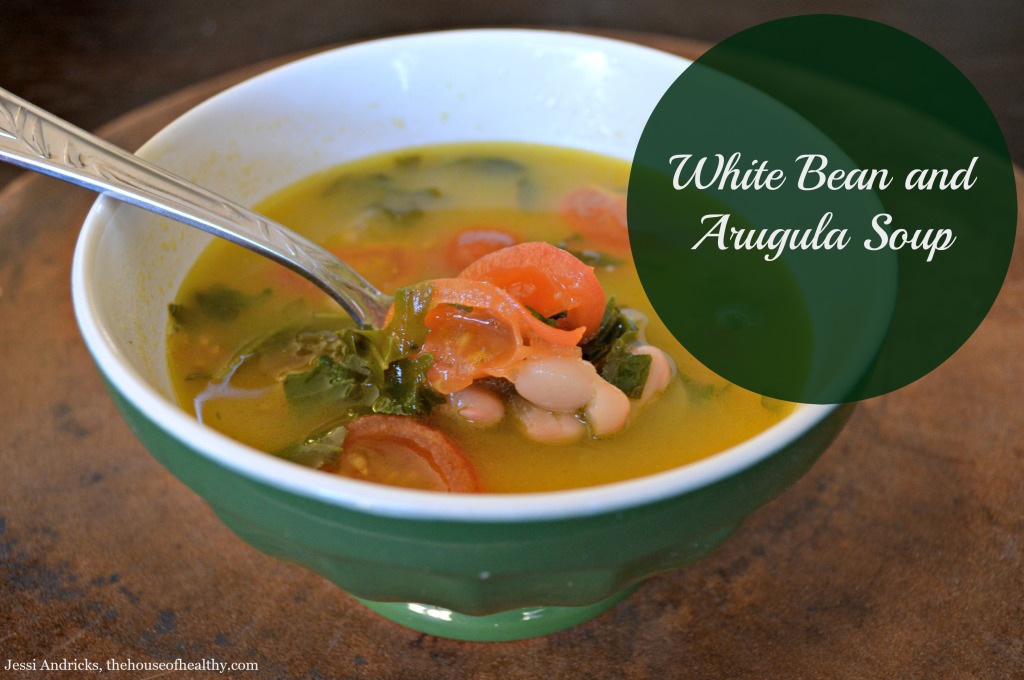 Author:
Jessi Andricks, The House of Healthy
Prep time:
Cook time:
Total time:
Ingredients
1 can white bean soup
1 box organic, no-chicken broth, low-sodium
1 cup water
1 tbsp olive oil
1 pound cherry tomatoes, cut in quarters
1-2 cups arugula, chopped
1 lemon
sea salt and pepper to taste
Instructions
Drain and rinse beans. Add to a pot with broth and water.
Bring to almost a boil and add olive oil, salt, pepper, and tomatoes.Cook for 2 minutes to soften tomatoes.
Squeeze in lemon juice and add in arugula. Cook for another minute or two.
Adjust salt and pepper as needed.
Serve hot.
What is your favorite way to make soup at home? 
Peace and Love,
Jessi