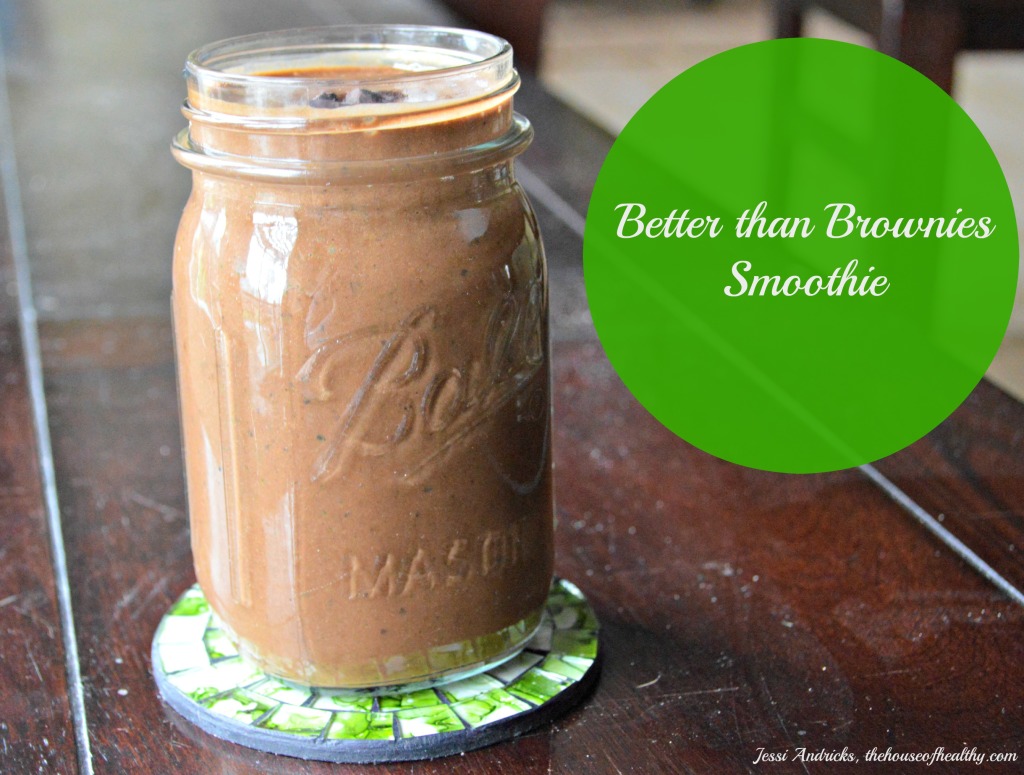 Lately I have been playing around again with my breakfast. I've noticed I am completely S-T-A-R-V-I-N-G in the afternoons, even after a hearty lunch. There are a few reason for this:
1) I have been working out in the mornings, nothing crazy but more than just teaching classes. This makes me a little hungrier than if I wasn't moving. With writing and typing most of the time that I am not teaching, it is important for me to actually move a bit on my own.
2) I eat lunch late. Between classes, appointments, and errands, I usually end up eating lunch around 1pm or 2pm. My lunch is usually a HUGE salad with broccoli, cauliflower, and chickpeas for plant-based protein, as well as eggs or tuna for extra filling protein. But because it is a little later, I am usually so hungry by the time I eat, it is hard to feel full and satisfied by even the biggest and most filling lunch.
3) I drink coffee later in the morning. I love to savor it and sip on it. I drink it slow and sometimes I don't end up finishing it until hours after breakfast. Part of this is from teaching classes mid morning, or working out after my breakfast smoothie. Part of it is also just drinking it slowly. Coffee on an empty stomach (or simply not with food) can cause blood sugar spikes, crashes, and intense hunger.
4) I eat smoothies or juice for breakfast most days. This is my main factor. I am eating healthy, getting plenty of plants and vegetables in the morning, but for m schedule, I need more protein. I have been playing with protein sources (non-powder) in my smoothies, and today's recipe is by far my favorite and the most filling.
Before we get to the recipe though, there is another reason I have been playing around with smoothie recipes and protein sources lately. I teased on Facebook earlier about a new project I am working on.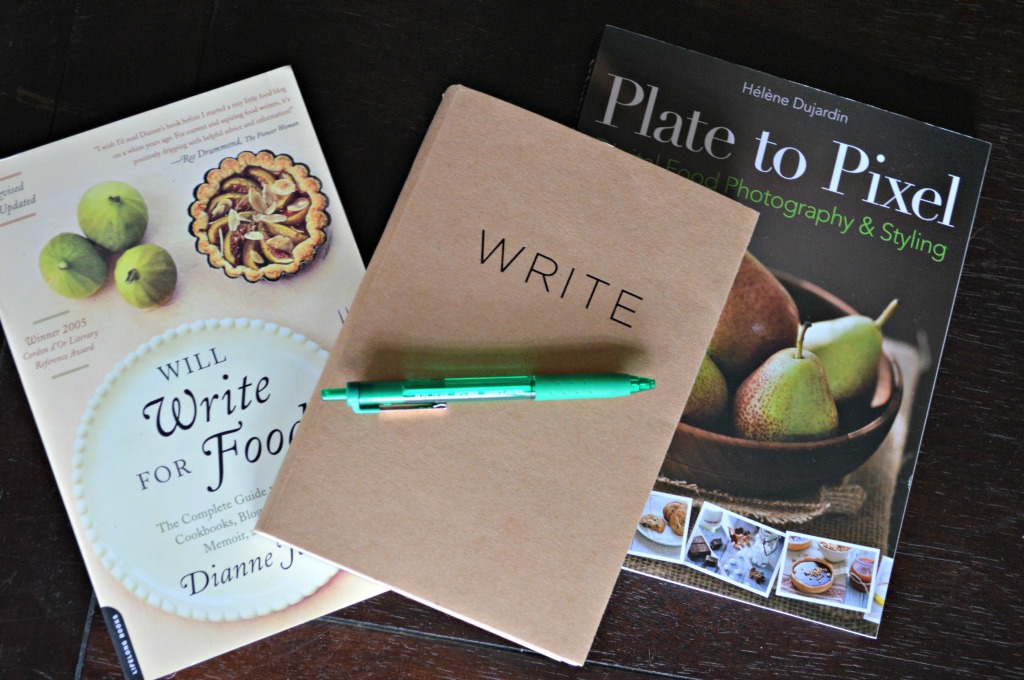 So what am I hinting at? What is the reason this mystery reason for making more smoothies?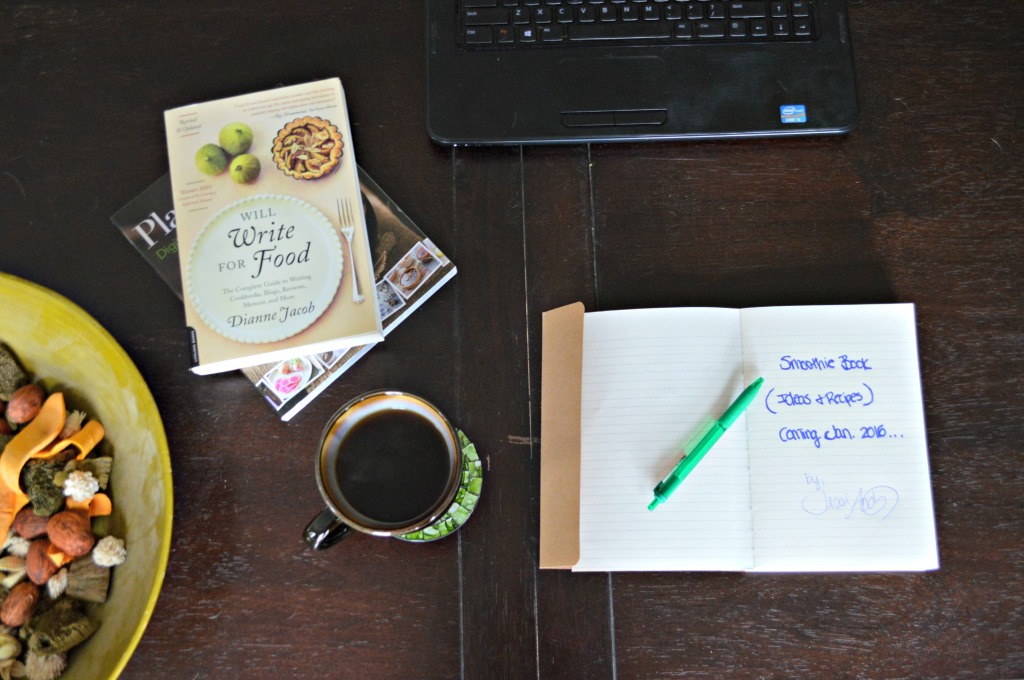 I am partnering with my publisher and Nutribullet to bring you a brand new smoothie book, due out in January.
What does that mean? It means my second book will be on shelves and in your hands in 2016.
This was a total surprise to me and actually happened the day my first book, Detox 101, was officially published. My publisher reached out to me to see if I would write this book for them, coming up with smoothie recipes and pictures. Most of the details are still in the works – such as the specific title and theme – but I don't know this – it will have about 100 pictures and 100 recipes, all different smoothies you can make in any blender, but will have been tested in the Nutribullet blender.
The manuscript and pics are due in June, so until then, I will be experimenting with all kinds of smoothie flavors, additions, and combinations, such as today's protein-packed chocolate smoothie.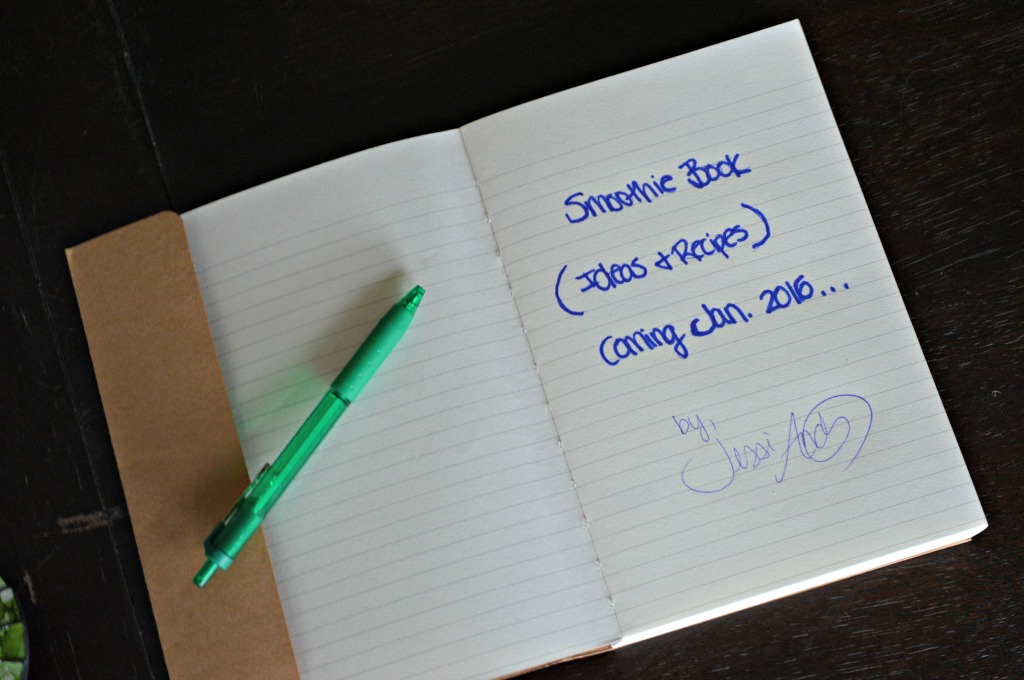 While searching for sources of protein for smoothies, beyond protein powders, I started thinking about other recipes and baking. When I bake, I often add beans to my brownies or bars to add a little protein boost. Chocolate smoothies are usually pretty simple to make, hide any hint of kale or spinach well, and could easily incorporate black beans, without adding any funky colors. I also thought it might keep me full a little longer and support a busy schedule or late lunch routine.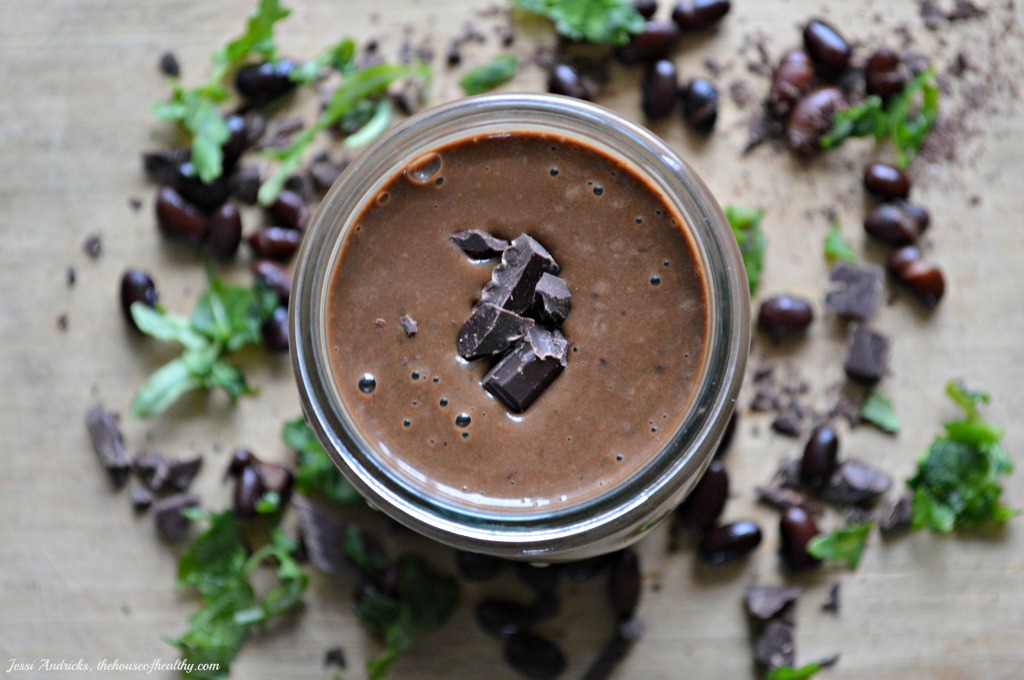 Good news – it worked and tasted like brownie batter.
Bad news (not really that bad) this will most likely be the last smoothie recipe for awhile, since most will be saved for the new book 😉

Better Than Brownies Smoothie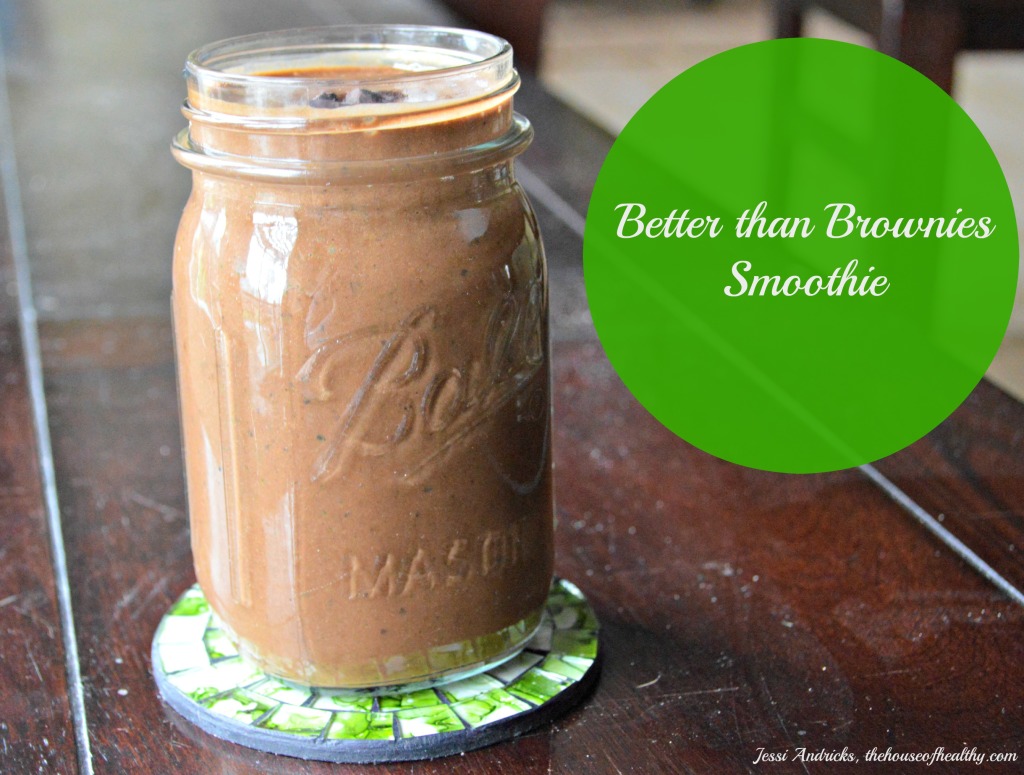 Author:
Jessi Andricks, The House of Healthy
Ingredients
2 bananas
1 cup ice cubes
½ can black beans (approx. 1 cup)
1 cup cocoa powder
6 dates, pitted
2 tbsp pure maple syrup
½ tsp pure vanilla extract
1 cup spinach
1 cup baby kale
2 cups unsweetened vanilla almond milk
Instructions
Add all ingredients to your blender and blend until smooth.
*If you have a less powerful blender, or have a hard time blending your greens, add them first and blend to chop them up, them add the other ingredients.
Any thing you would like to see in the new book? What types of things are you interested in for your smoothies, but just not sure how to add to them? Leave your answers and comments below. 
Peace and Love,
Jessi