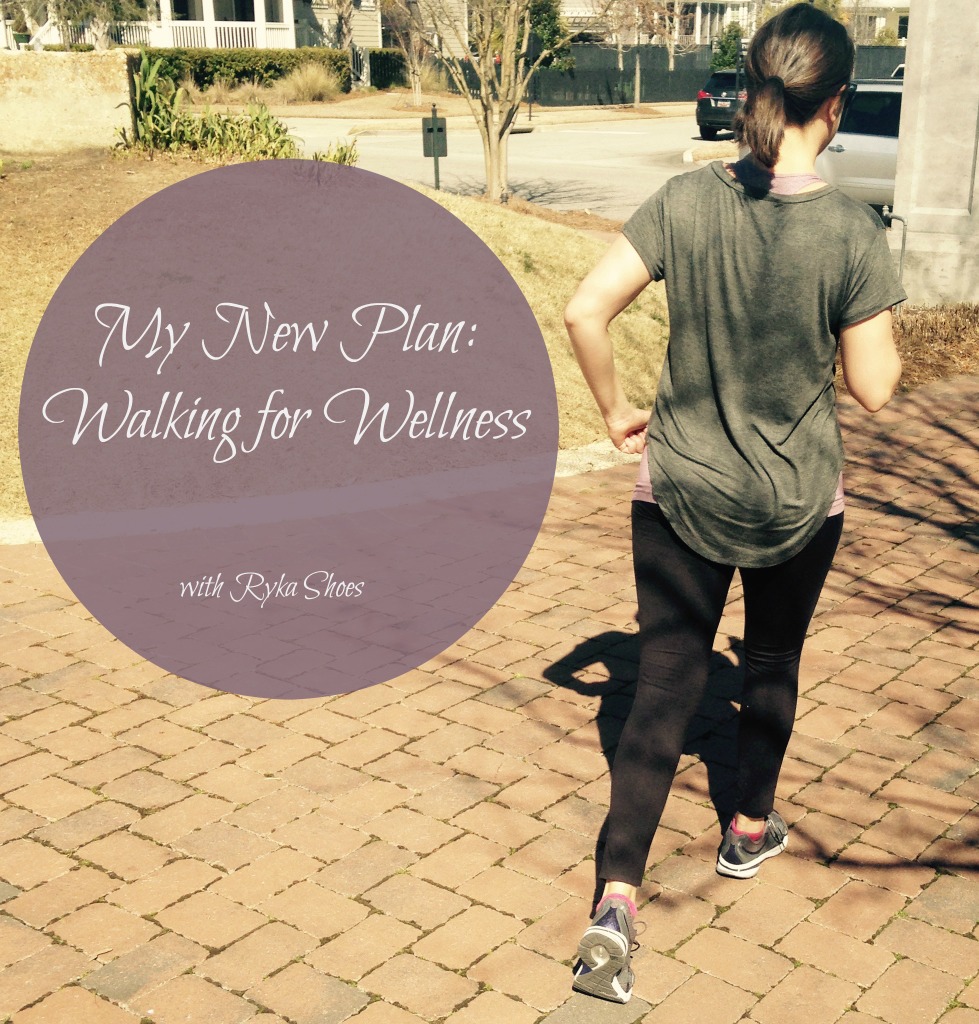 Lately, I have become a bit lazy in my body. It hasn't been intentional by any means. In fact, I stopped training and running because I had been a little too intense last year. But lately, my body has felt sluggish, heavy, and less energetic. Being a yoga teacher and a barre teacher means that 6 out of 7 days of the week, I am more active, either standing to teach with an occasional demonstration or going full out and moving with my class. But being a health coach and a writer means lots of time logged at my "desk" and my computer aka sitting.
There has been a lot of infographics and articles floating around the internet lately about the hazards of sitting. Sitting is supposedly the new smoking, I even read one article were the author spoke of how she used to be a "recreational sitter", but now only stands. Sitting is apparently the worst thing you can do for your health lately, but I think that is taking it a bit far. Overworking your body and not resting can be just as detrimental to your health, leading to muscles that never get to relax and become injured easily, as well as over-stress your adrenals and lead to weight gain and exhaustion. The key is finding more balance. Take time to rest when needed, but also take time to move your body.
This is exactly what I am trying to do. Running 20+ miles a week, along with teaching all my classes was enjoyable but way too much for my body. Sitting most of the day and only really moving for maybe 1 hour is way too little. So I have been switching things up a bit and just reminding myself to move. It not only makes my body feel better, but gives my brain a chance to unplug. I find I have more creativity and ideas when I am not actively trying to think and type.
Luckily, I have had two chances to get up and get moving. One is a brand new workout series called Evolution20 that features 20 minute workouts. This is a recent addition to my day and so far I am loving it. My other is simple – get up and walk.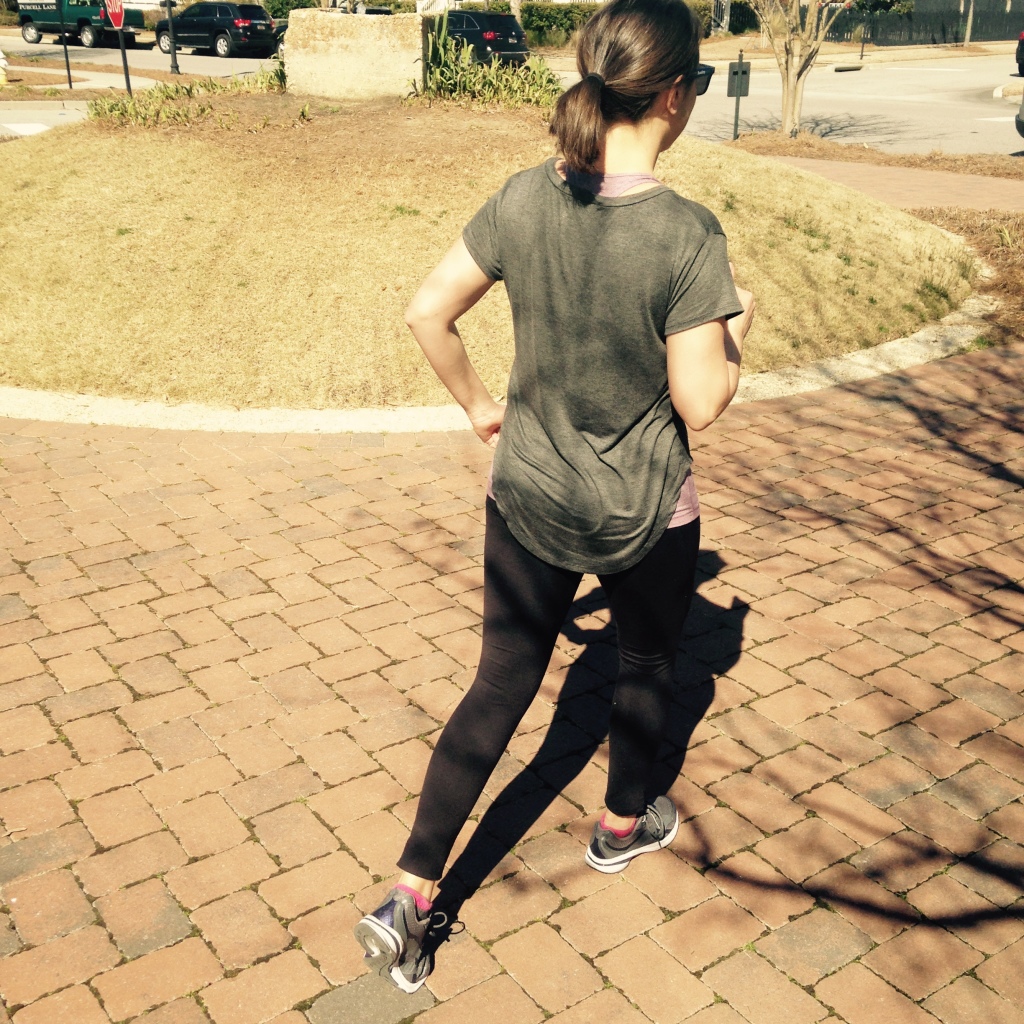 Walking is the perfect balance between not running and not sitting all day. I still move and get my heart rate up a bit, my mind gets to clear as I breathe in some fresh air, and my muscles get to move and engage without over exhausting. I also received an amazing pair of walking shoes from Ryka to inspire me to lace them up and get moving.
I absolutely love Ryka shoes. I have a pair of cross-trainers that are amazing, so I was super excited when they sent me a pair of walking shoes. It was exactly what I needed to start my new plan – plus they are one of my favorite colors and super comfortable.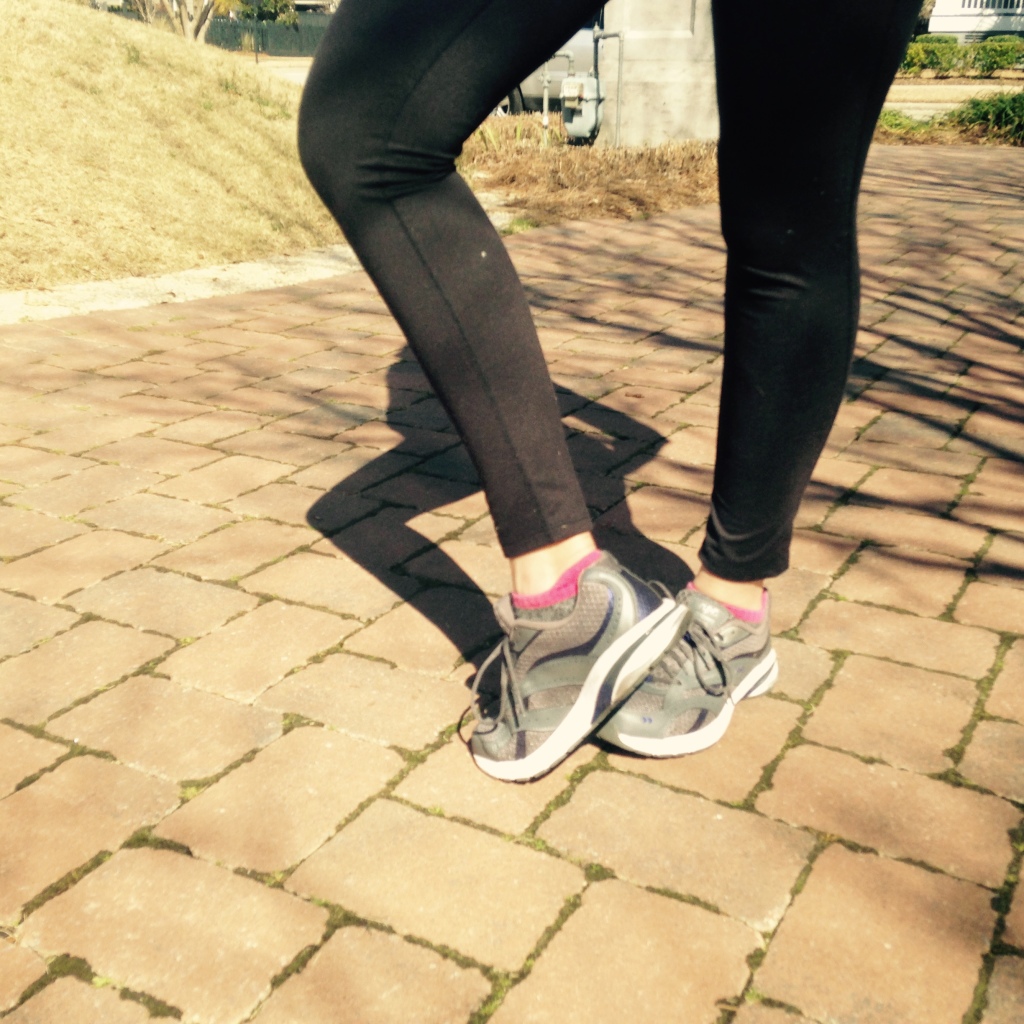 Ryka shoes are made exclusively for women. They have researched the skeletal and muscular structures of the female body to engineer shoes that support the female body during athletics – from running, to walking to cross training. I got to try out the Radiant Plus shoe in Grey/Purple, which has their signature RE-ZORB cushioning for functionality and comfort. This shoe was named "Best Walking Shoe of the Year" by SHAPE magazine and I have to agree, its pretty awesome.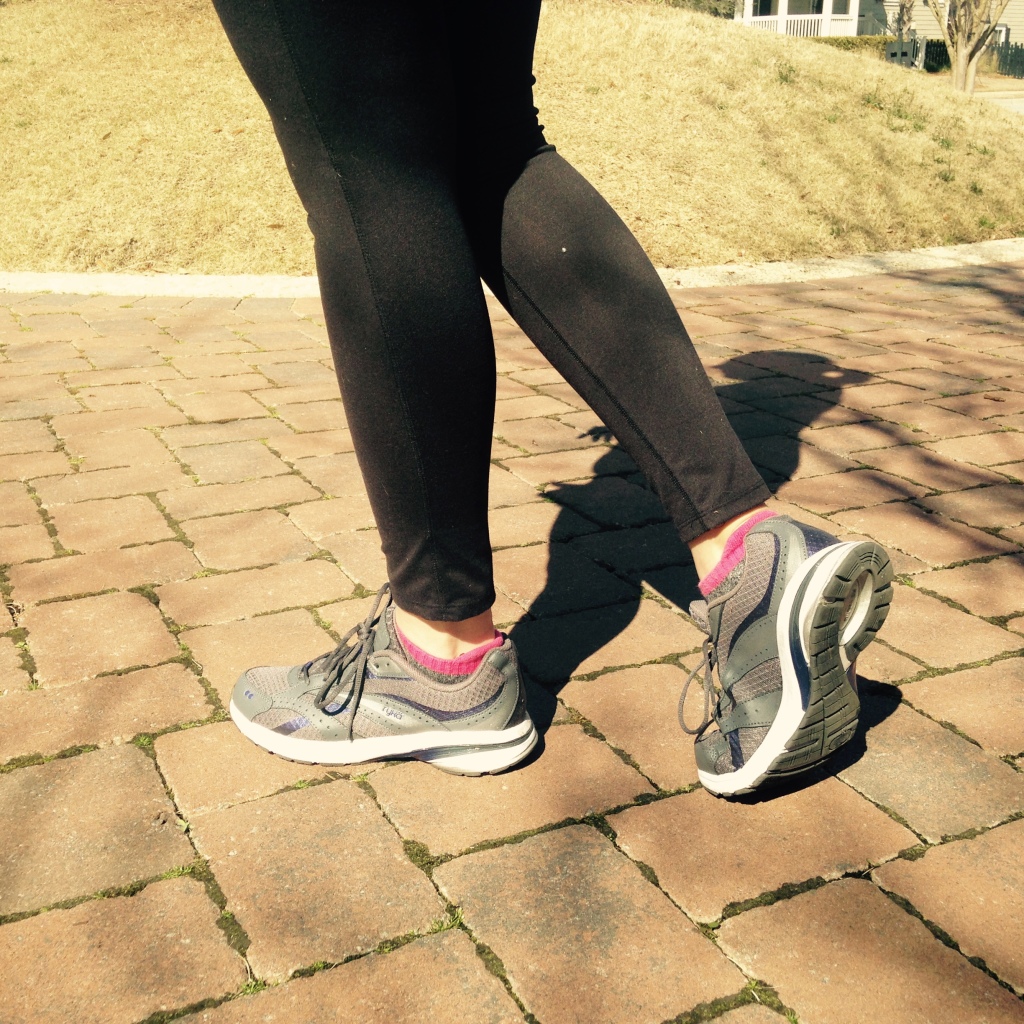 I kicked off my walking with the JDRF fundraiser here in Charleston. We were part of a team and walked a few miles to support research for Juvenile Diabetes. It was a pretty huge event in one of the prettiest parts of Charleston and it was just amazing to see so any people with Type 1 diabetes and even more people there to support them. The entire fundraiser raised more than $100.000!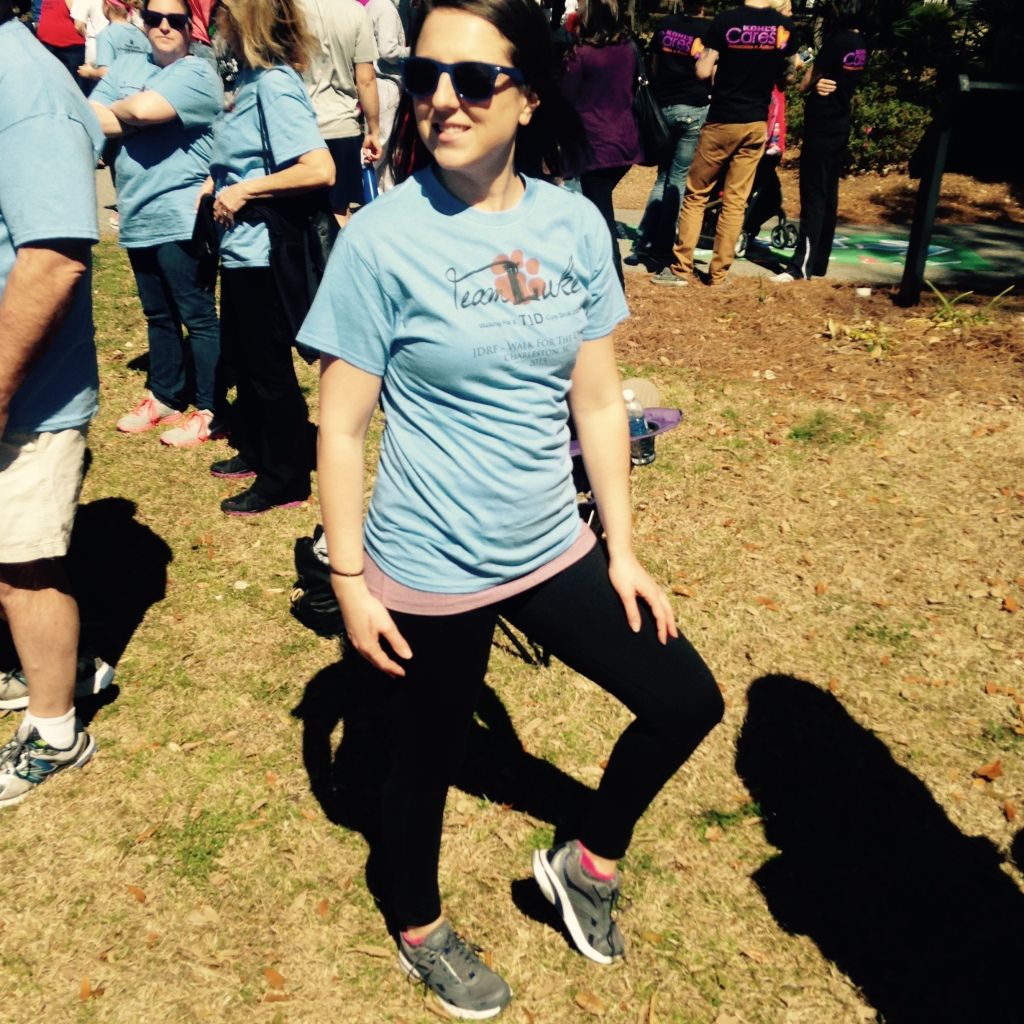 On most days, I take my dogs for a walk around the neighborhood. Since they are both around 65-70lbs and love to bark, I walk them individually. It usually ends up being around 20-40 minutes total, depending on the day and is just enough for each of us to move a bit.
I also love to walk outside of my neighborhood, around town or on a trail. My favorite trail is in the woods, and since it have been quite rainy lately, I haven't been able to go. Instead, I hit the bike trial in my town to walk for a few miles. It is right next to my new favorite grocery store (Harris Teeter – so many organic options AND a salad bar!), so sometimes I go for a 30-60 minutes walk before I shop.
All in all, its not really about losing a ton of weight, but about treating my body kindly and finding more balance. I need to move with intention and awareness to help all other aspects of my life – from fitness to digestion to mental clarity. Walking has brought a little peace of mind 🙂
What have you changed in your routine this Spring? Leave a comment below to help spread the inspiration!
Peace and Love,
Jessi
*This post is sponsored by Ryka, but all opinions are my own.