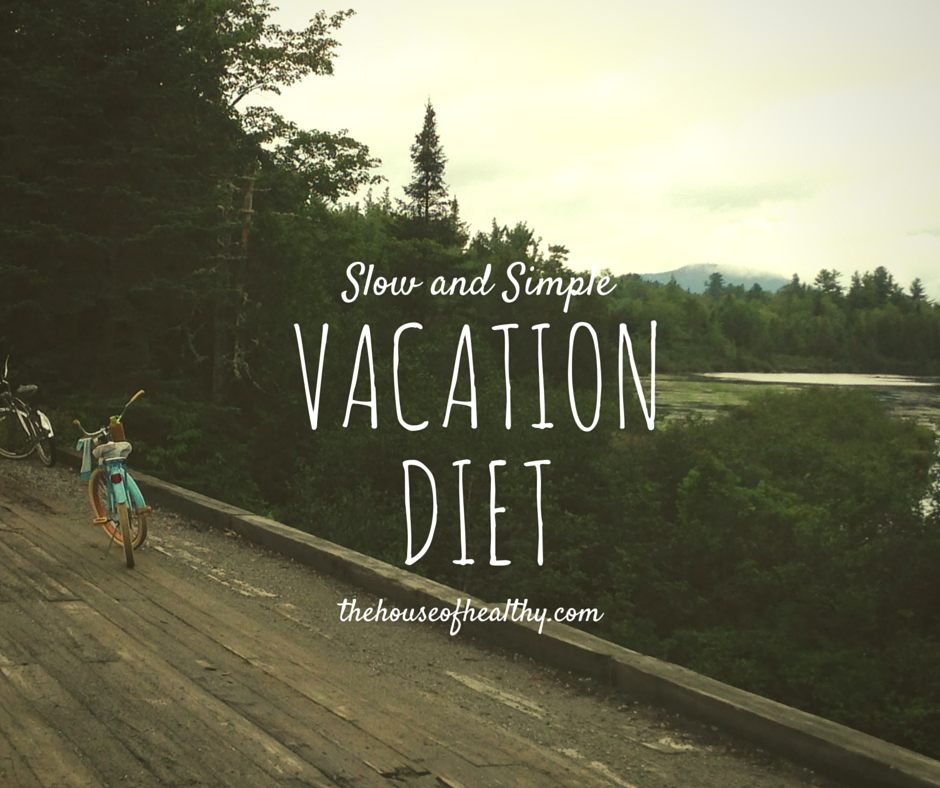 I am officially back from vacation, and as usual, have been having a hard time turning my "work" brain back on. Some vacations seem more like work than a vacation, but not this one. This past week, I was on a true vacation – unplugged and off the grid for a week. We stayed in a cabin in the woods with no electricity, no signal, and absolutely no distractions.
It was awesome and exactly what we needed.
The funny thing is, most of our vacations (and those of people we talk to) tend to be less than "vacation" like. Vacations can be go-go-go and you end up overbooked, exhausted, and in need of a day off as soon as you get home. And for most people, this includes eating a ton, moving very little, and drinking sugary poolside beverages. While it all sounds nice, it usually leads to a bigger waistline, headaches, and overall sluggish feeling. The exact opposite of what refreshing time off should be.
Sine we were in the mountains and off the grid, our vacation ended up being exactly opposite of the norm. We had plenty of down time to read, rest, and relax, but we also had the time to connect and nourish our bodies. After 10 days (4 on the road), I actually felt more in balance, less stressed, and much more nourished – mind, body, and soul. The things we intend our vacations to be.
I spent the mornings doing yoga while Barry (my husband) fished.  We'd meet up for a picnic and go for a hike around noon. We climbed mountains, jumped off rock cliffs, found a few waterfalls, and picked wild blueberries. Then we'd spend the evenings reading, canoeing, or riding our bikes before cooking dinner together. We'd close our days by drinking wine as we sat on the porch and watched the stars.
We didn't eat out – there was no where to go, so we cooked all of our meals. 
We didn't sit too much – there was so much beautiful scenery and trails to check out (plus yoga to work out the kinks the next day)
We didn't move too much – sometimes it was better to relax and enjoy the view, the breeze, and a good book. My favorite spot to sit was atop a huge rock right off the shore, with the breeze blowing off the water.  
We didn't forgo alcohol – but we didn't have major sugary blended drinks (there was no electricity to plug a blender in). We drank wine, some beer, and lots of water.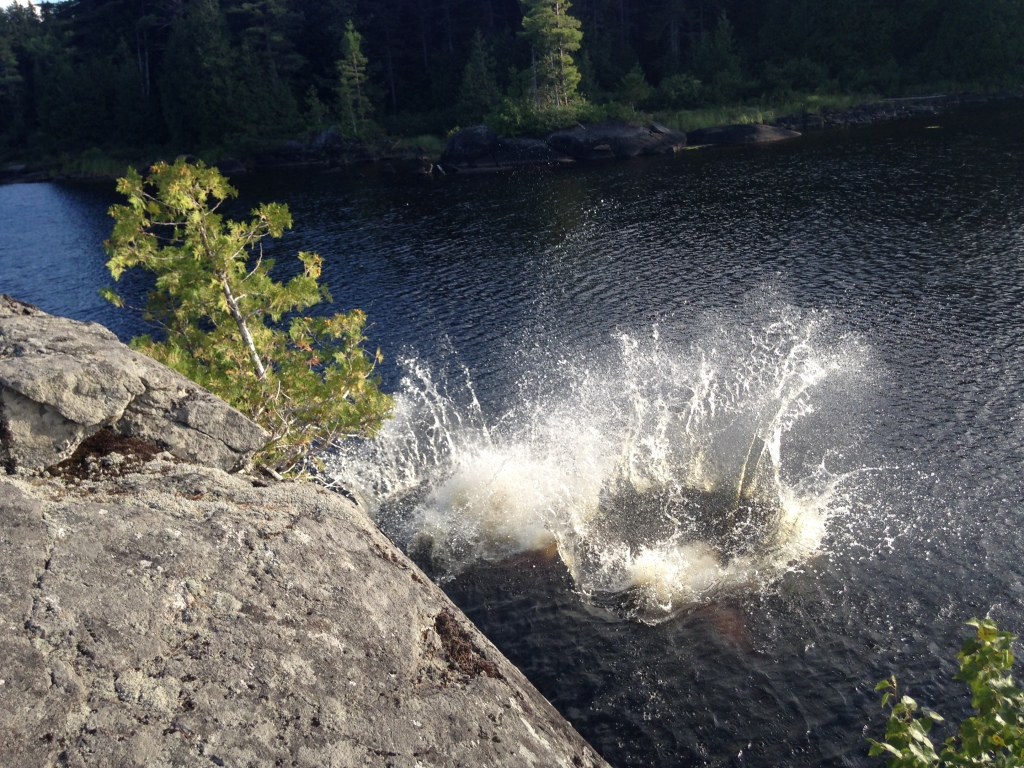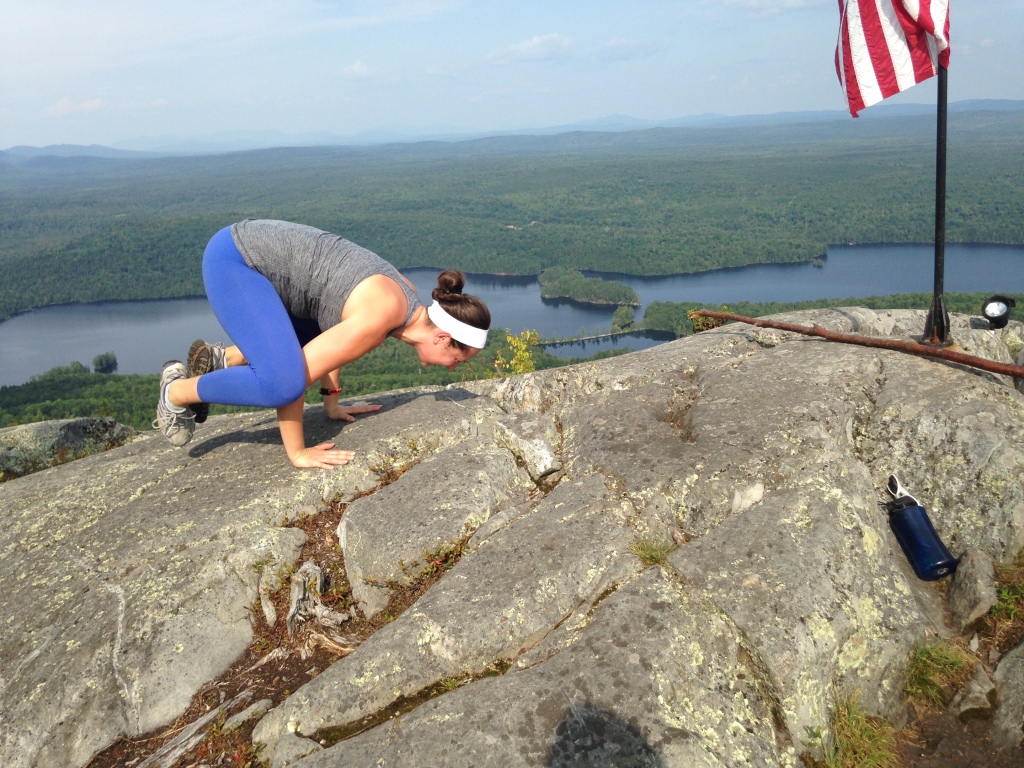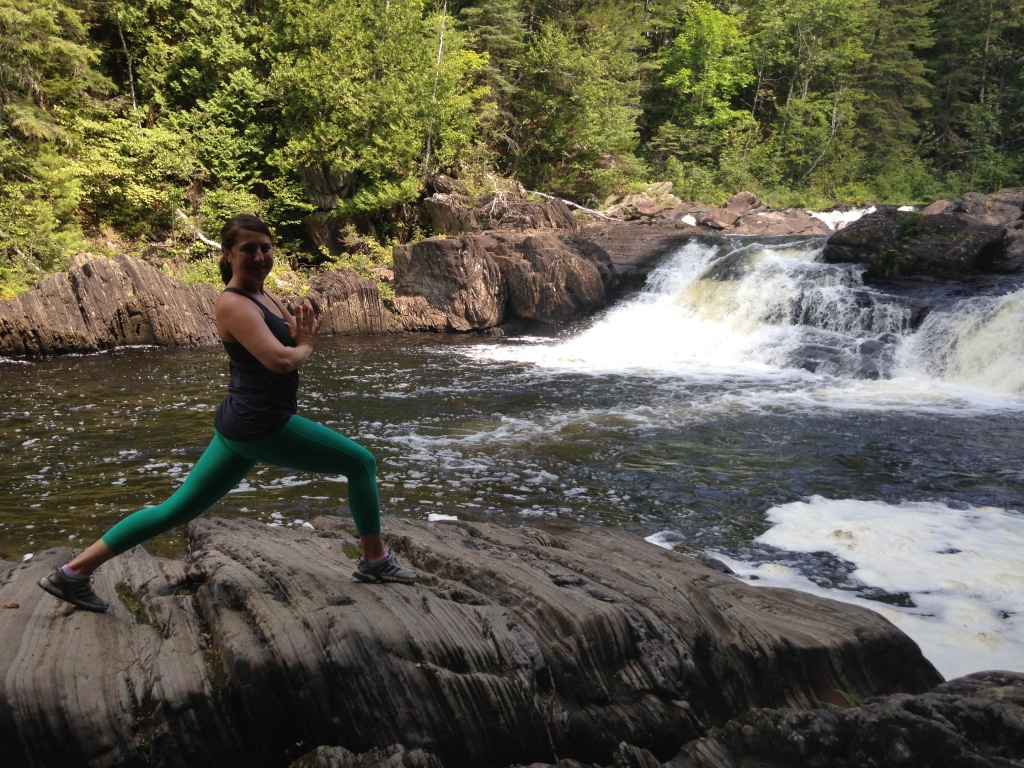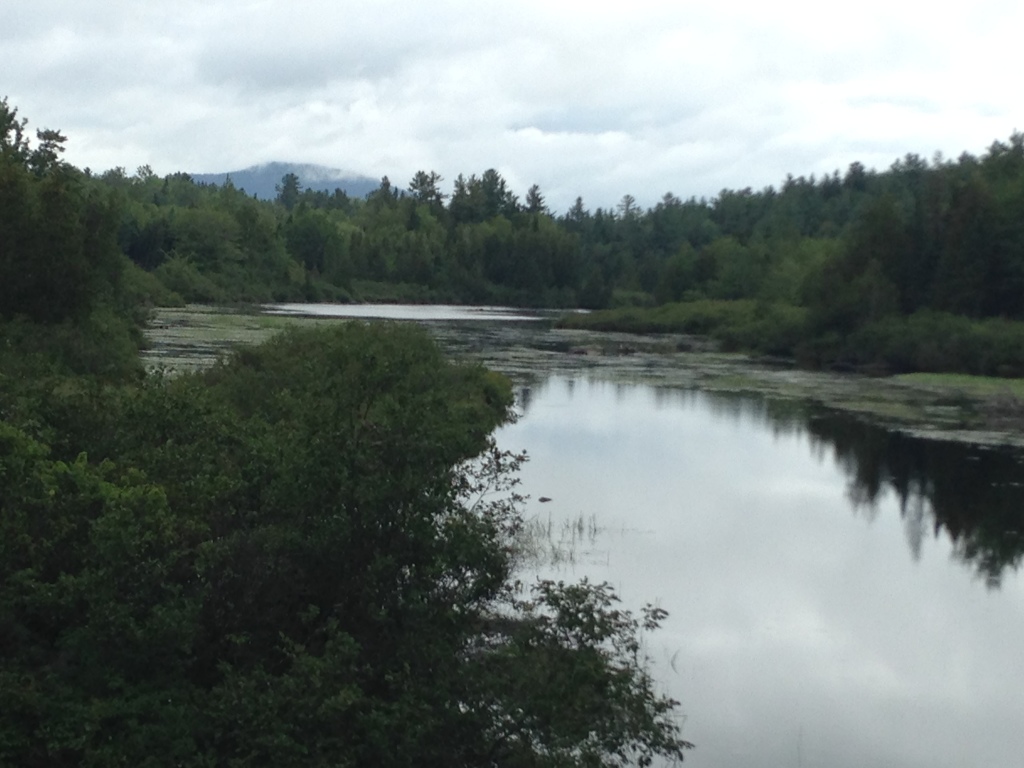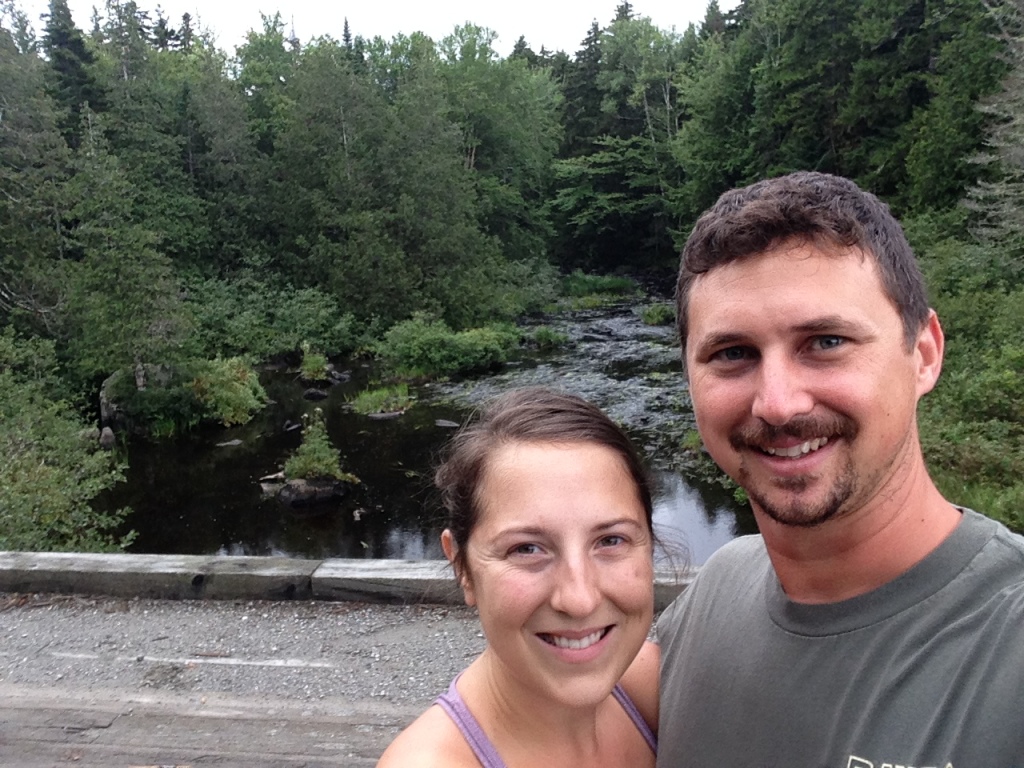 Our vacation brought us back into balance with our bodies, without feeling depleted. It was more than a vacation. It was a way to get back to what was important in our lives and our full picture of health. We had been overloaded, stressed, and disconnected. This trip was just what we needed to replenish and restore. 
While a vacation might sounds nice, it's not always doable in your current schedule and life. You might have kids in school, deadlines at work, and activities taking up your free time.
Instead of continuing on without feeling connected or nourished, and working your way towards burn out, you can get the same benefits of a vacation (for about the same cost or less) through one of two upcoming programs: 1:1 Coaching Sessions and the soon to release
21 Day Modern Detox (look for details later this week). 
1:1 coaching sessions are personalized to your needs and timelines. As you go about your regular life, you'll have one-on-one sessions to create less chaos and more nourishment on your plate, in your daily routines, and in your relationships and career.  No matter what your health and lifestyle goals or vision, you'll be given the tools you need to create that life and start living it right away. There are several programs to choose from and you can find the one that works best for you
here
. Take a vacation from what doesn't work in your life, and create more of what does work.
If you'd rather join a group and have a program already set up for you, ready to go, I'll also be releasing my newest program,
21 Day Modern Detox
, later this month. Look for details in an email, later this week.
Ready to sign up or still have some questions? Shoot me an email and we can chat about your needs.
I can't wait to work with you, and help you find that "Vacation Diet" you've been looking for 😉