This post is sponsored by LARABAR and I was compensated for my time, but all opinions are my own.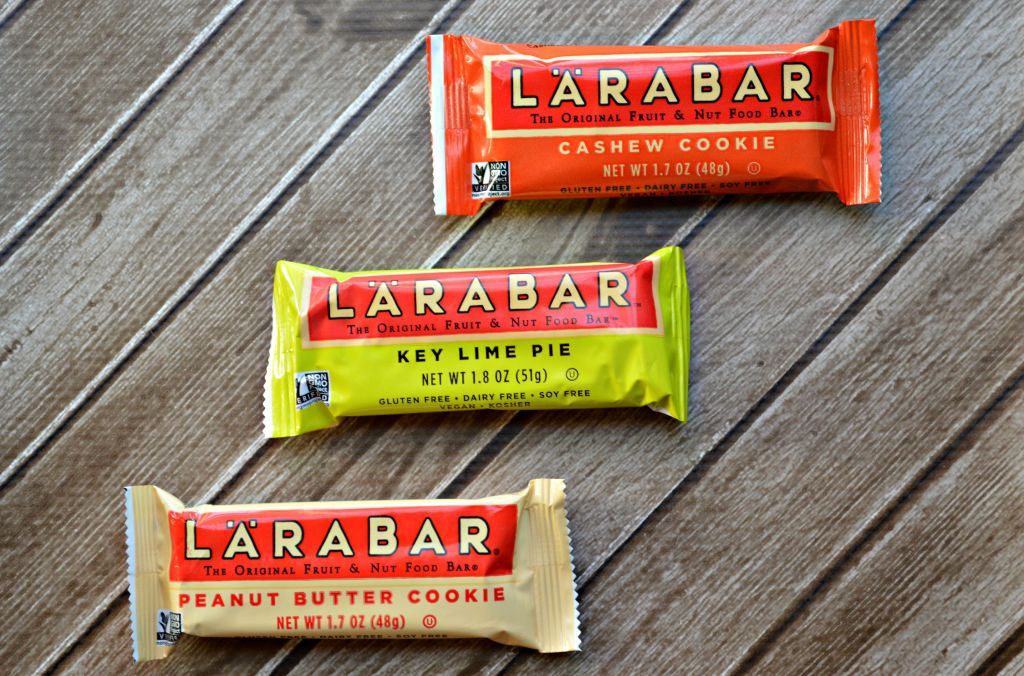 For me, the fall is my favorite time of year. Summer is just a bit too hot where I live (especially this year), and no matter how much I dream about the beach during the cold of winter, I can't wait for the crisp, cool air after months of heat.
Even though fall is my favorite time of the year, the shift from the long, lazy, loosely scheduled days of summer to the shorter, more scheduled and routine days of fall can be rough. And I know I'm not alone in this. With school starting, heading back to a full work schedule, and all of the activities that happen in the fall, it can seem rushed, hectic, and make you look back on those sweltering days of summer with longing. If you aren't careful, it can also breed anxiety, making you feel a bit frazzled and pulled in all directions. To help counteract this, I make sure to ground myself with a few daily habits that help beat anxiety and keep me balanced, no matter how hectic the day may be.
During the summer, there can be so many other things to do, besides the things that ground you and make you feel sane. There are cookouts, trips to the beach, vacations, and an all over loose schedule. In the fall, I love to get back to my yoga practice, and other grounding practices, to help transition from no schedule to a much more structured schedule. I make time to move slowly and press into my feet, while breathing deeply. I also make time for meditation, especially when the days get hectic, or for long hikes once a week, where I can connect back to nature, without the sweltering heat of summer.
Try finding a yoga class near you, or a time in your day at home, where you can roll out your mat at least once or twice a week. You can also try other slower-paced, steady workouts and practices to help ease your mind and break away from your work-heavy schedule.
Comfort foods often get a bad rap, but when you feel stressed, there is nothing like them. Instead of reaching for an unhealthy comfort food, that will only make you feel worse, reach for a healthier version of your favorite warming, hearty, and healing foods. My favorite is to make a large pot of chili, with turkey or chicken, to give me a high dose of grounding protein, while warming me. It also lasts for a few meals, which helps take away a little extra stress.
The evenings slowly start to get darker, which can make you feel sleepier earlier and make it seem like the sun never shines. Instead of dreading it, embrace the darkness and cozy up to it. Grab a book and a blanket and curl up on the couch. Light a few candles for a slow, steady candle-lit yoga practice. Enjoy your dinner earlier and bask in the cool, crisp evenings with a fire and a glass of wine or tea. Get cozy and enjoy the slow moments when you can.
If your schedule gets busy in the fall and you are bouncing from work to workouts, or from school to soccer games, make sure you have plenty of healthy snacks you can grab and take with you. Keep them in your car, in your bag, or in a spot in the kitchen where you'll see them. It's ok if they are pre-packaged – not all packaged foods are bad. Look for minimal, whole ingredients, in a food you can carry with you all day. I love to take LARABARS with me, since they are made with whole ingredients and have dessert-like flavors. Plus, they use nuts for protein and fruits to sweeten, so they are as natural and healthy as it gets. You can find them in grocery stores and retailers in the "health food" section.
Most of all – enjoy the season! Fall is full of beautiful, vibrant colors, flavors, and festivities. Make time for the ones you love and enjoy the change in seasons. With a few healthy and grounding habits, you'll be prepared to enjoy it to the fullest, while staying sane and healthy.
What do you love about Fall and how can you create a healthier season? Leave it in the comments below!
Enjoy the season,

At LARABAR®, we believe that the foundation of a sound mind, body and spirit is derived from what you eat – and what you eat is most delicious and satisfying when it's in a whole, natural state.