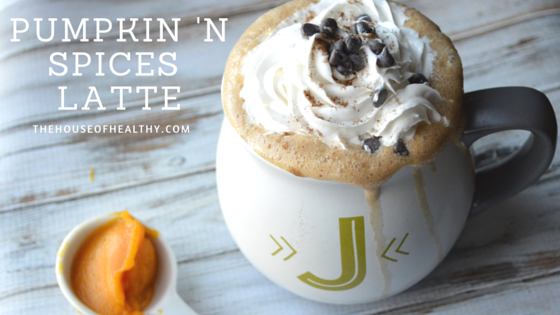 Ah, the Pumpkin Spice Latte. It's already been available in most coffee shops for 2 or 3 months now, so chances are you've been able to get your hands on a latte or two. While the recipes vary from coffee shop to coffee shop, most are made with artificial flavors, loads of refined sugar, and very little actual pumpkin.
Luckily it is super easy to make at home, and you might even enjoy it more – especially since it contains actual pumpkin and the perfect spices. Ginger and cinnamon helps to aid in digestion and reduce stomach irritation that often accompanies coffee. Nutmeg helps to calm any jitters (as does decaffeinated coffee) and the fat in the coconut whipped cream, even from a jar, helps you to absorb the nutrients in the pumpkin and even the anti-oxidants in the coffee.
Ready to try it? Grab your favorite brew and a blender, and give it a go.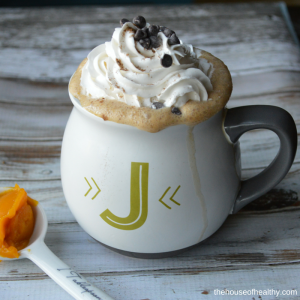 Pumpkin Spice Latte 
Makes 1 large mug of coffee
1/2 cup hot brewed coffee (decaf works in the evening!)
1 cup unsweetened, vanilla almond milk
1/4 cup pumpkin puree
1 tsp cinnamon
1/4 tsp nutmeg
1/4 tsp ginger
1/4 tsp cloves
*optional 1/2 tsp vanilla extract
Blend all ingredients together in your blender until slightly frothy. Top with whipped cream (I used coconut whipped cream) and a sprinkle of cinnamon if desired.
Give this a try and let me know how you like it in the comments below.
Enjoy!