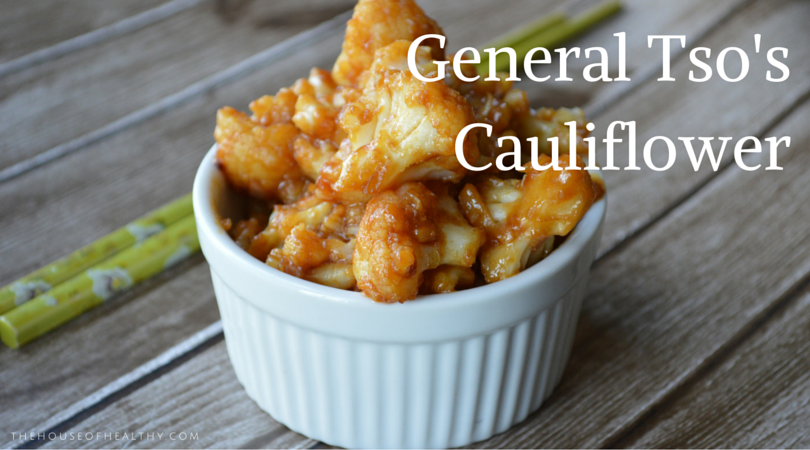 There are times when you find a familiar ingredients and have to try it in a completely new way, that makes it feel like a new dish entirely. That is exactly what this recipe (inspired by The Pioneer Woman) does. It takes your regular, healthy but boring, cauliflower and turns it into a fabulous alternative to takeout. And it can be just the thing you need to keep your goals and resolutions working well into the year ahead.
Cauliflower often gets a pretty bad rap for being boring, tasteless, or just plain unappetizing. The truth is, it absolutely can be. But it can also be exciting (in a foodie way), delicious, and totally appetizing, as well as remaining healthy, with a few extra ingredients.
Cauliflower is a super healthy food, and when cooked the right way and flavored well, it can be a fantastic side dish or even main course in your meal planning.
Here are a few fantastic things about the cauliflower in this dish:
High in plant-based protein, so it's filling and satisfying.
Beneficial for Cardiovascular health, as well as being anti-inflammatory
High in Vitamin C and Vitamin K
It comes in multiple colors, including orange, white, and purple, which all contain different anti-oxidant properties and nutrients.
It roasts, steams, and stir-fries into a delightful dish that goes well with multiple sauces.
When paired with some spices and seasonings, the benefits of this cauliflower taste anything but boring.
General Tso's Cauliflower: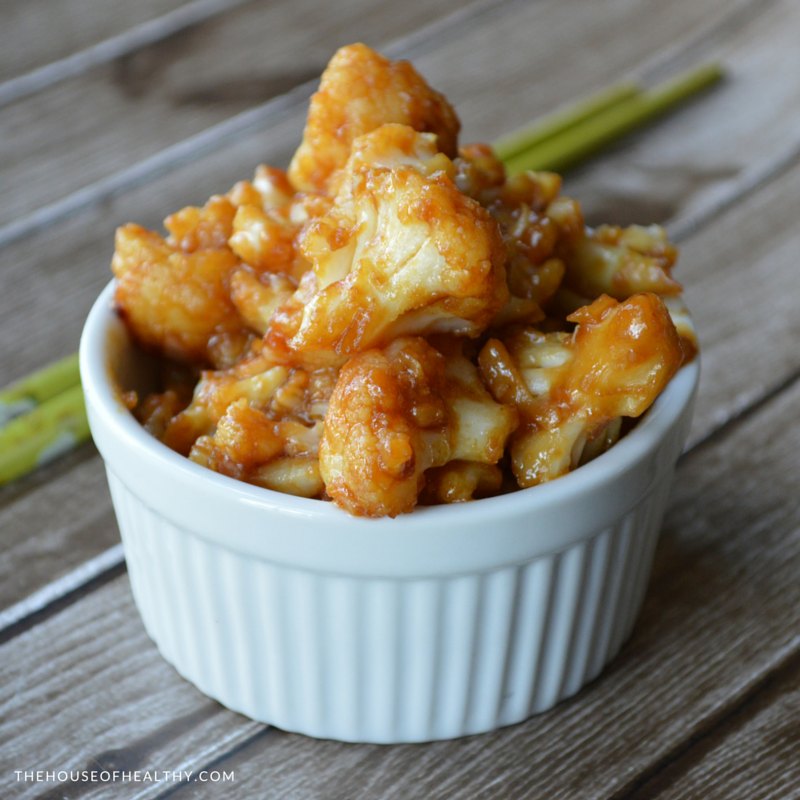 Makes 4 servings
1 head cauliflower
2 tbsp olive oil
1 tbsp chicken or chickenless broth
2-3 tbsp low-sodium tamari or soy sauce (gluten free)
1 tsp honey
1 tbsp flour (gluten free)
1 tsp ginger powder
1/4 tsp ground mustard
1/4 tsp garlic powder
1/4 tsp onion powder
1 tsp sriracha sauce
In a large skillet, heat your olive oil over medium high heat. Chop you cauliflower into small pieces, without any large stems attached. Add to your pan once the oil is heated. Saute for a few minutes, until it starts to soften a bit. Add in your broth (chicken or chickenless vegetable broth). Stir together and cover with a lid to help soften the cauliflower more. Cook with the lid on for 1-2 minutes.
Add in your flour and spices. Mix together to coat the cauliflower. Pour in your tamari, honey and sriracha to coat the cauliflower. Once coated and cooked until slightly soft (soft enough to break apart with your spatula if needed), it is ready to eat. Serve over a bed or rice or noodles, or alone for a smaller meal or snack.
If you are ready to make fun, appetizing dishes like this at home, check out The Modern Detox. You'll get fun, simple recipes, along with all the Modern Detox Recipes available here, exclusive workouts, and tons of bonus materials to get you even healthier. If you are ready to enjoy getting and staying healthy, The Modern Detox can make it happen.
What is your favorite way to try a new ingredient or recipe? Give this cauliflower recipe a try and let me know in the comments below. 
Enjoy!