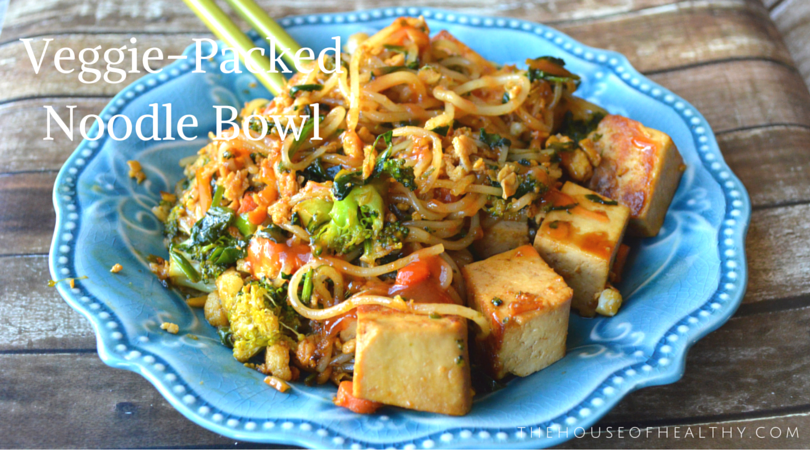 Apple Cider Vinegar is known around the health world for being a healthy wonder, and some of the benefits have started to go mainstream.
ACV is quickly becoming a remedy for digestive issues, to improve overall digestion, and even as a cleansing drink , either store-bought or homemade. Many people add a little ACV to lemon and warm water for a morning drink, or sip on Apple Cider Vinegar drinks found at their local health food stores.
ACV is said to be good for:
heart health
anti-bacterial properties
cancer prevention
lowering blood sugar
digestive health and detox
While it is becoming a popular addition to drinks, it is also a fantastic ingredient to cook with (and a little more pleasant to consume). ACV can be used in baked goods for a cider taste, in salad dressings and marinades to replace regular vinegar, or even used to add a bit of vinegar to your favorite noodle bowl.
This recipe uses ACV to break down the saltiness of the sauce, and add a little more flair to the dish. Give it a shot and feel good about what you are putting into your body.
Here are a few other great things about this dish:
Rice noodles are gluten-free, so they won't make you feel as heavy or bloated after eating.
Tofu is a fantastic source of plant-based protein, and a nice break from meat. It also soaks up the flavors of the dish well.
Sriracha is a hot sauce that also has some flavor – not just heat. If you're not usually a fan of hot sauce, this one might be your new favorite.
Tamari is used to replace regular soy sauce. It is a more pure version or soy sauce, which often contains wheat to thicken.
Plenty of veggies are used, especially green and cruciferous, so you are getting more plant-based protein and tons of nutrients per bite.
ACV to help you cleanse, detox, and keep the flavor profile in check.
Apple Cider Vinegar and Veggies Noodle Bowl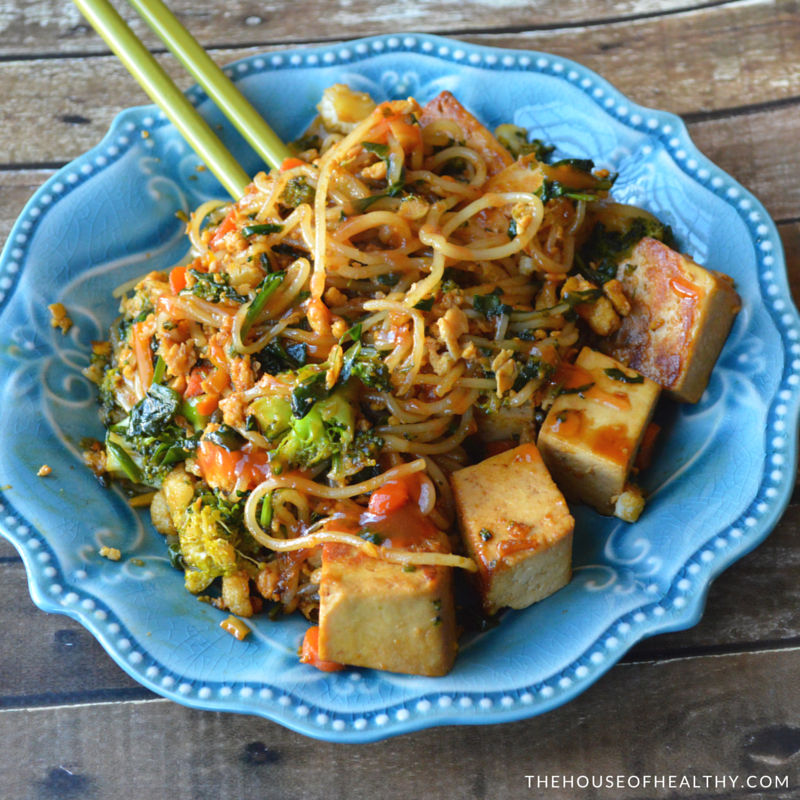 Makes 2 servings
1 package tofu (pressed, drained, cubed)
1 package ramen rice noodles
1 cup chopped broccoli
1/2 cup chopped cauliflower
10 baby carrots, chopped
2 cups spinach, chopped
1 tbsp olive or sesame oil
1/2 tsp garlic powder or 2 cloves diced, fresh garlic
1 tsp ginger powder
1/4 cup tamari (gluten-free soy sauce)
1 tbsp apple cider vinegar
1 tsp sriracaha *optional
1 tbsp honey
Drain your tofu package and wrap the tofu in paper towels (if you have them, if not, no worries). Place on a plate, with another on top. Place some books on it and "press" for at least 20 minutes. You could also use a tofu press. Drain the liquid form your plate and slice into cubes.
Add your olive (or sesame) oil to a large skillet over medium-high heat. Place your tofu in the skillet to sear. While cooking, chop your veggies and add them to the pan. Flip your tofu to the opposite side. Add in your spices and liquids, turning the heat down to medium. You want to have a little extra liquid in the pan, not quite absorbing into all the veggies and tofu. Place a lid on your pan to cook and steam for 3 minutes.
While cooking the veggies and tofu, boil water and add your noodles in. Cook for just one minute in boiling water and transfer to your veggie pan. If your noodle are par cooked already, skip that step and add them straight to your pan. 
Toss the rice in with the veggie and sauce until coated and combined. Grab two bowl and serve. Add more tamari or sriracha as needed.
Enjoy!

PS I have some big announcements coming up this week, so stay tuned to your inbox. And if you love this recipe, make sure to sign up for even more with the Modern Detox, starting Feb 8th!
This is not intended as medical advice. Please consult your doctor.