This week I am breaking away (a bit) from the usual format of food+nutrients+recipes to bring you a BIG update I have been teasing for awhile on the blog and on social media. Don't worry though, there is still a recipe included at the end and it is one of my favorite simple, quick lunches (or breakfasts). 
If you follow me on social media, you have been getting a few sneak peeks and previews about "things to come" and "big announcements". Well, today I am finally ready to unveil them.
For a few months now, especially since finding out about our baby on the way, I have been working hard at both streamlining current programs and creating more programs for you in various formats. From what I have heard from all of you, in person and online, is that you all have a variety of needs, and like to have a variety of choices. Some of you want online programs you can sign up for when you are ready, others want a set start date, and other want monthly subscriptions with new info being added continuously. And there are others of you that wanted to work privately, to get deep into your own health journey, withe the guidance of a personal coach.
I took all of that into consideration, and realized that it all could work. 
The online programs have been streamlined into a new membership site that you can log into and begin when you are ready.
There are program that are open to register and start at any time, and others that have set start dates will new info added at set times.
One-on-one programs, of various lengths and topics, have been reworked and created, so you can work privately with me on exactly what you need, but still have an outline foo what to expect before you get started.
And there are some things still brewing that are announced below and will be available soon.
I am very excited for all the ways that you can now improve your health and find satisfaction in it. Some are brand new, some are old favorites, and I know you are going to find the one you love.
Here is the rundown of all the new and exciting things you can now find from The House of Healthy: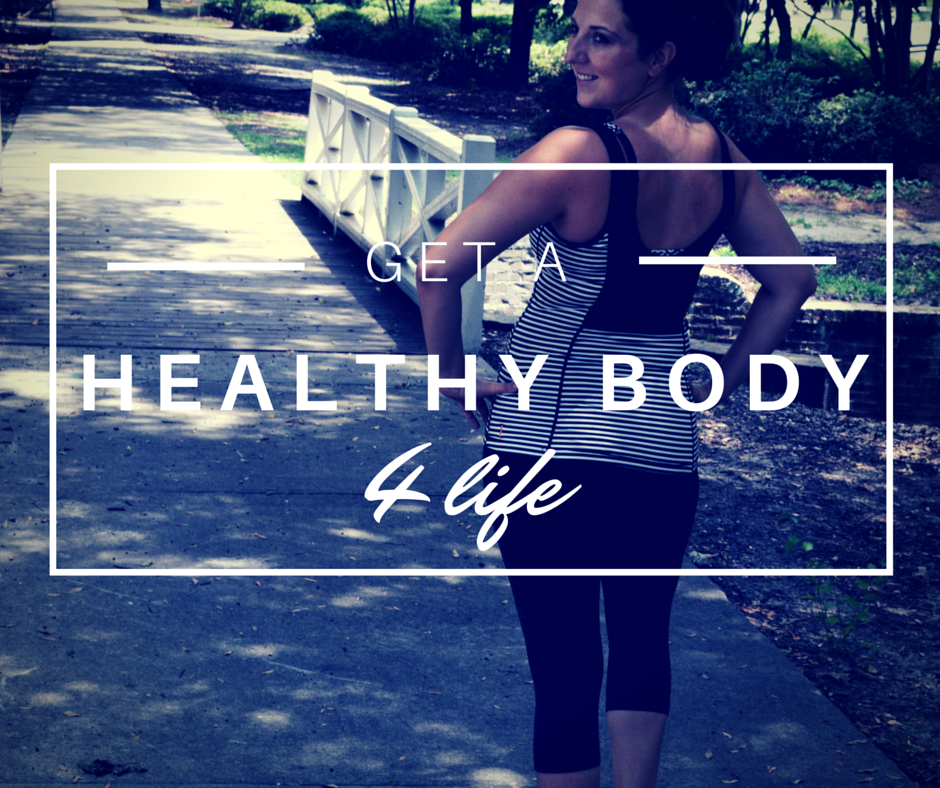 Healthy Body 4 Life (starts February 29th, registration open)
My latest program, Healthy body 4 Life, is all about your taking care of your body without any struggle or strain. In this simple, steady approach, you'll slowly build healthy habits and a healthy body that lasts a lifetime through weekly workouts, meals and daily inspiration. Unlike most other programs at The House of Healthy, this program focuses on your workout first, giving you the energy and motivation to clean up your diet and get a healthy body that works for your life.
Each week, you'll get a new workout, a new day of meals and 7 days of inspiration. After the 4 weeks, you'll have 4 new workouts, 4 days of meals and inspiration any time you need it, to help you keep building these steady changes. It's a simple, achievable way to get a Healthy Body 4 Life.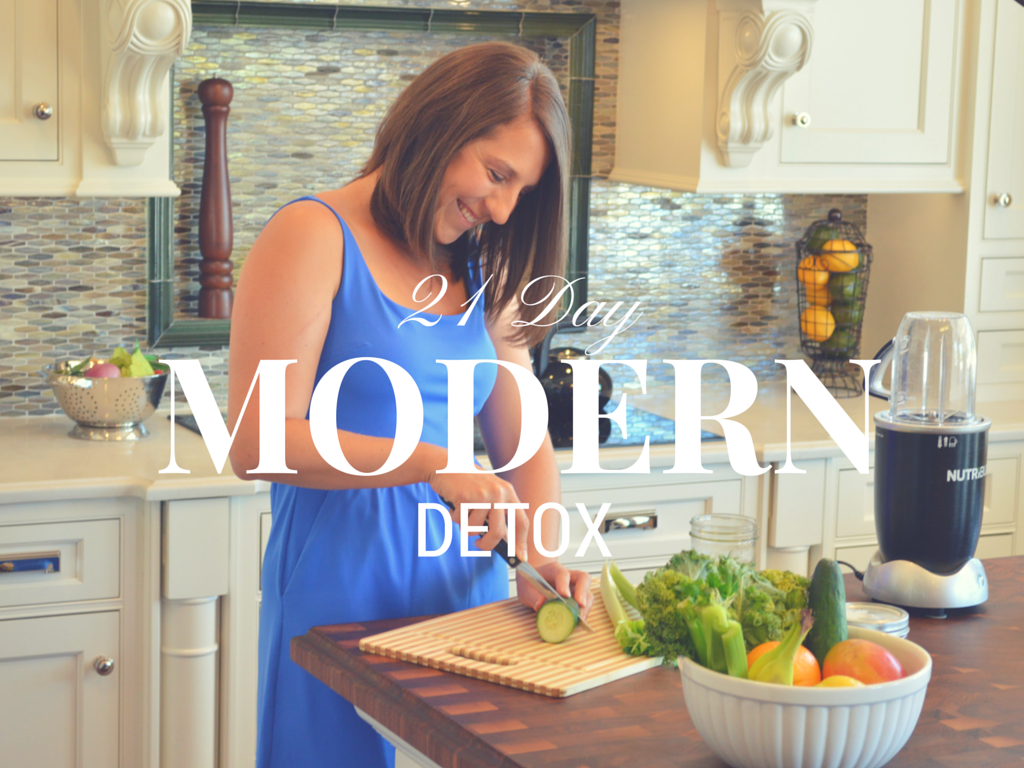 The Modern Detox (available now)
A detox shouldn't have to take over your life or make you feel deprived, weak and starving. Instead, it should be easy to incorporate into your lifestyle, making it healthier and more enjoyable to live.
The Modern Detox is a 21 Day online program, designed to help you clean up your diet and exercise programs, by cleansing, without any of the usual deprivation or overwhelm. This is truly a brand new, modern way to detox and is my signature program. You can get the full cleanse, including several guides, exclusive workout videos, recipes, and coaching sessions, available to start whenever you are. Plus, this program never expires, so you get to download and keep all the info, using it any time you need to retool your lifestyle.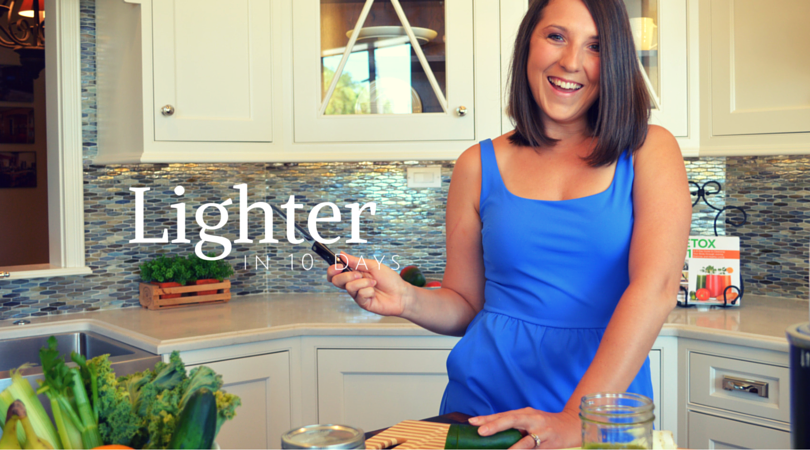 Lighter in 10 Days (available now)
Health isn't about just food or fitness. Getting healthy and refreshing your body is about food, fitness and ditching stress. These are the 3 key pieces to an intensely satisfying detox program.
Lighter in 10 Days is a 10 days cleanse. This program is broken into 2 parts: a 3 day juice/smoothie cleanse and a 7 day recharge. During the 10 days, you'll focus on food, workouts (with videos!) and major stress busters. You'll get access to 10 days of inspiration, e-guides with meal plans, fitness plans, and stress-reducing exercises, plus coaching audio sessions. The best part – it's customize-able to fit your needs. This quick 10 day refreshing cleanse offers you the trifecta of getting healthy, all in just 10 days.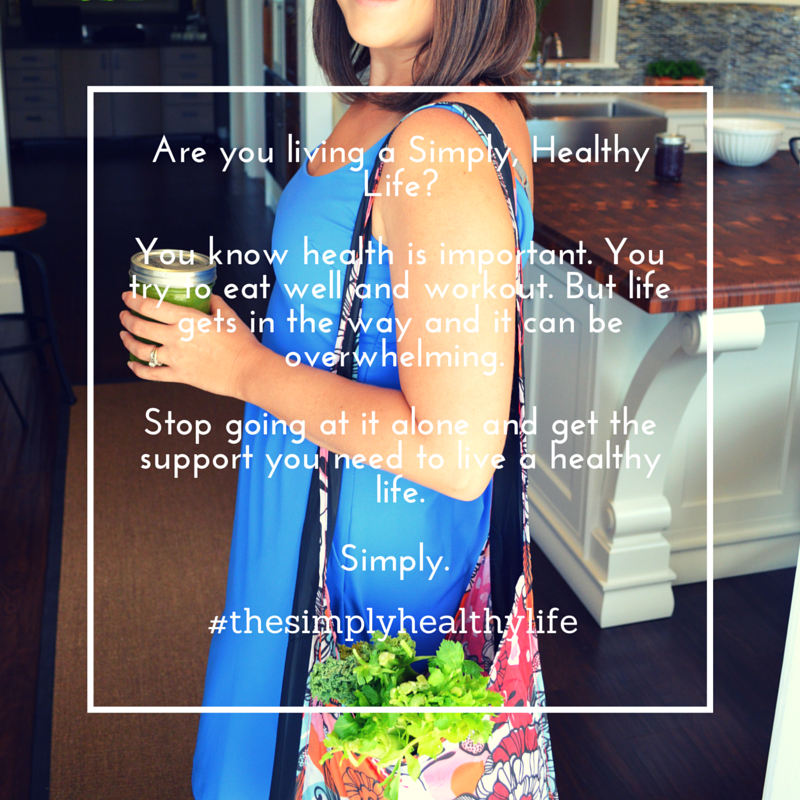 Simply Healthy Life: One-on-One coaching (booking now through March):
A healthy life shouldn't be difficult to figure out or maintain. Most diets and fitness programs, and even book as and magazines, will have you feel as if a PhD is required to figure out exactly what foods to eat, how much of them to have and how much time you'll need to spend at the gym in order to work off all the "damage" you've done. Luckily, it doesn't have to be that way.
With the Simply Healthy Life, one-on-one coaching, you'll rework everything you've learned about healthy living (aka struggle, strain, deprivation, counting) to find what works for you in your life – simply. You'll get 2 weeks each to focus on food, fitness, and lifestyle routines, followed up by a week of reworking each of those categories. And each is done with you in mind. You get to decide what works and what doesn't, what you need, and what you don't need in your life, with the guidance and support of a personal coach. The best part – there is absolutely no counting, no struggle and no depriving yourself. Get started with a free Discovery Session to find out how this can work for you.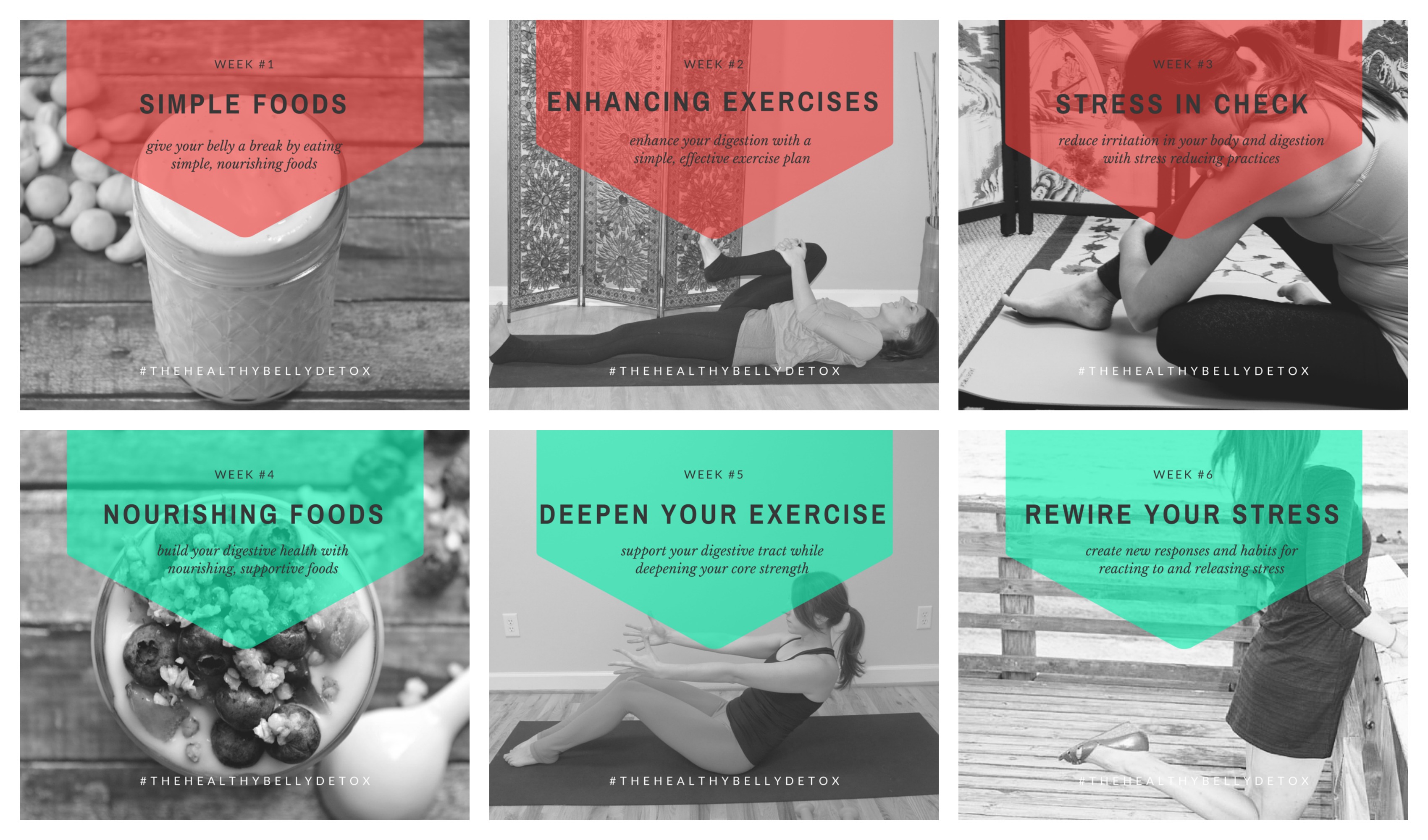 The Healthy Belly Detox: One-on-One coaching (booking opens later this month, with registration ongoing through mid-April)
Stomach aches, indigestion and bloating don't have to be a
part of everyday life. But for many, and maybe you, they aren't just part of your day to day, they are the main factor in what you wear, what you eat, when you socialize and where you spend your free time.
In the Healthy Belly Detox you'll get to refresh your digestive health, starting with what you eat, to give your digestive system a break and give it time to cleanse (without any fasts or strict detoxes). You'll learn exercises that help to aid digestion, without irritating it or causing more issues. You'll also dive deep into the connection between your gut and your stress, while learning tools to help relieve and prevent stress.  After three weeks, you'll start back with food, adding in more foods that build up your gut health. You'll also dive deeper into more intense, but not too intense, exercises that improve digestion and strengthen your core. And you'll finish up with some deeply releasing stress-reducing exercises and practices.
This program is not a one-size-fits-all, despite its outline. Each week is tailored to your needs and your specific digestive woes. You get a program that helps your body and your digestion get back on track, so you can find freedom and enjoyment in your life again.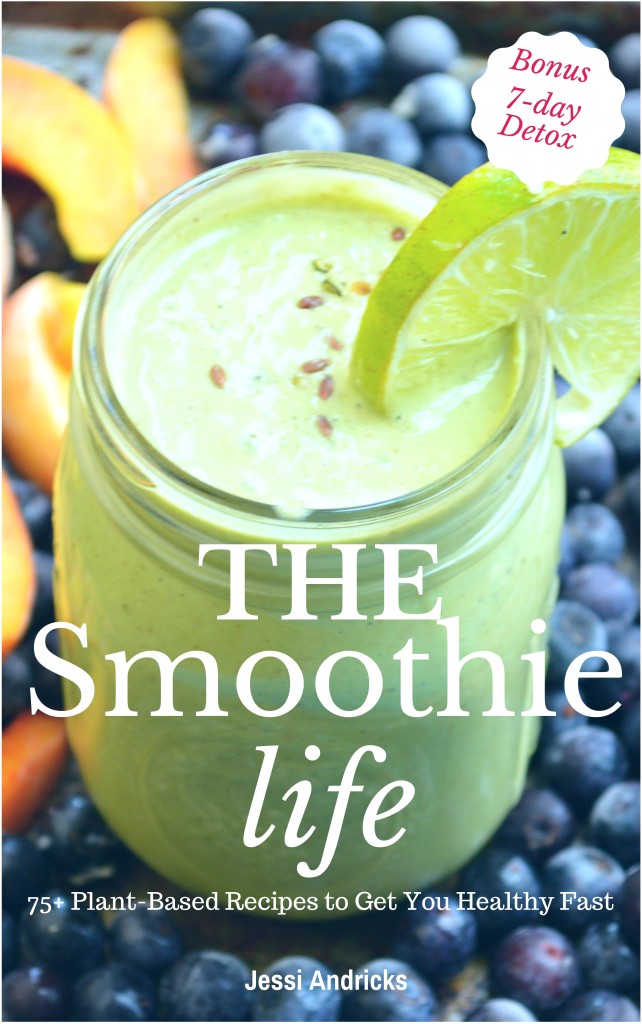 The Smoothie Life E-Book (available this March):
Last February, my first book was published and I announced my second book, due out in 2016. After posting some behind the scenes photos, hashtagging #thesmoothielife, and sending in my manuscript and pictures to my publisher, we both realized that our visions for the book were very different. I didn't make a big announcement, because I had a lot of things happening in my life at the time, but after a few months of trying to make it work, we decided instead to part ways.
The bad news: No hardcopy book being published in 2016 (so far).
The good news: I get to publish it exactly how it was meant to be, and just for you.
My second book will be an E-book, called The Smoothie Life, and will be available on Amazon, Barnes and Noble, Etsy, and here, just to name a few places. I am so excited to bring this to you and will be sharing the exact publishing dates (sometime in March) coming to you very soon. It was a surprise project for me, but one I am so excited about and absolutely love.
Monthly Subscription Platform (coming soon):
I don't have to many details or a date to give you yet, but by the end of the year (pregnancy has made this one a bit difficult) I will not only have online programs, books, and private health coaching for you, I'll also be launching monthly subscription platform. This platform will feature new workout videos each month, recipes and food videos, and monthly themes or challenges, all for a low monthly subscription rate (less than the cost of 1 class at a studio or gym). Look for more details coming in the future.
Discovery Sessions (available now and free)
You can book a Discovery Session for free and find out which program is the perfect pick for you. Schedule your session here. Discovery Sessions are a requirement before signing up for either of the one-on-one coaching programs. And they are always complimentary.
If any of these programs sound intriguing to you, click on the links and check out a little more information on them. They come in many formats, so you can work online on your own time, get new stuff throughout the month, or work directly with me to improve your health and satisfaction with food and fitness. You can also schedule a Discovery Session to tell me a little more about your health concerns and goals, and we can figure out which program works best for your needs. All one-on-one session and Discovery Sessions can be done via Skype or over the phone, making distance a non-issue.
When you are ready, schedule a session, book a program, or start with this fun recipe (part of the Healthy Body 4 Life program) that I teased in a video earlier this week.
This is one of my favorite healthy meals for so many reasons. First, it is really, really easy to make. All you need is some healthy, whole grain (even if you go gluten-free) bread and an avocado. The spices are optional and only make it taste even better.
I also love it because it is a super healthy meal that you can make in a snap. Whole grains offer both fiber and protein, and usually contain less additives and processing than traditional white bread.
Avocados were sometimes seen as an unhealthy food, due to their high fat content, especially back in the days of the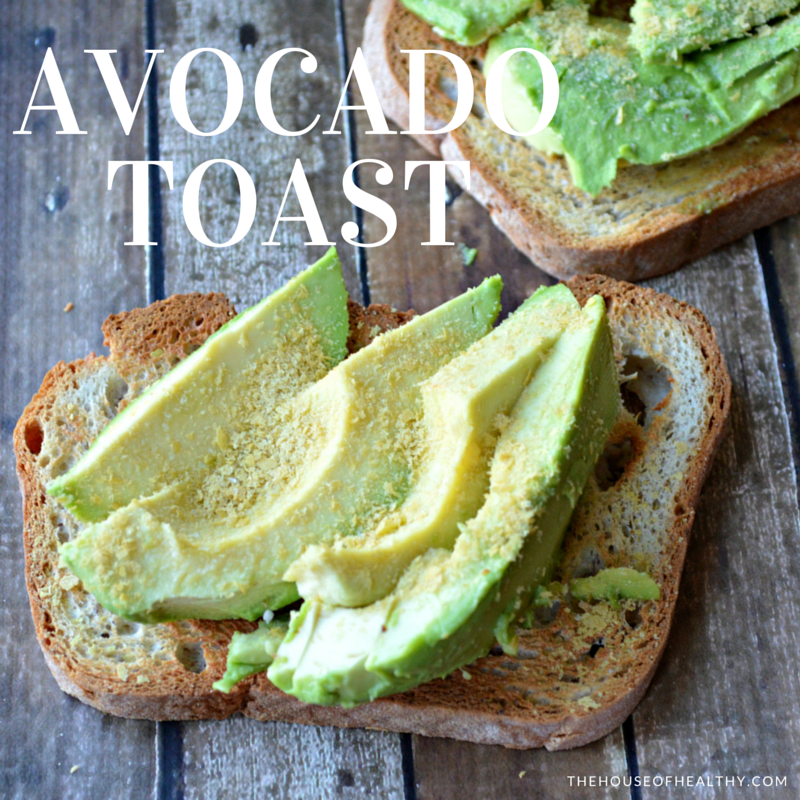 Fat Free diet craze. The fat is avocado is actually an essential fatty acid, Omega-3, which means you absolutely need it in your healthy diet. This fat helps support your digestive function, as well as your brain health and skin glow. This fat does make them higher in calories, but it is plant-based and nutrient dense, making it the perfect amount of fat and calories for a lunch or breakfast meal, or even a hearty snack.
Quick and Simple Avocado Toast:

Makes 2 pieces of toast (1 serving for meal, 2 for a snack)
1 ripe avocado
2 pieces of bread
1/4 tsp sea salt
1/2 tbsp nutritional yeast
Toast your bread. Slice open your avocado, remove pit, and cut into slices or cubes. Remove from the peel and spread onto your toast. Sprinkle with sea salt and nutritional yeast. You can also play around with other spices.
Enjoy!

*This is not intended as a substitute for medical advice.