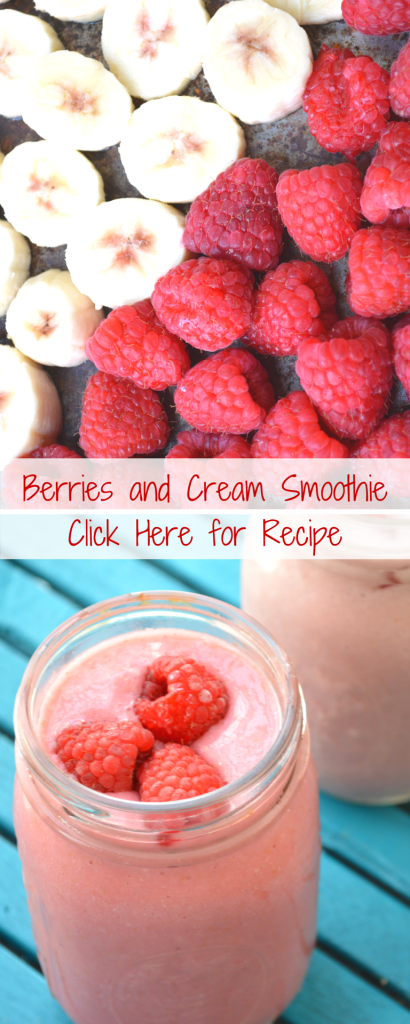 Smoothies seem to be everywhere you look – on your Facebook feed, at your local coffee shops, at the grocery store and maybe even in your own kitchen. Adding a smoothie to your daily routine can be a healthy and delicious way to get even more produce, nutrients and vitamins into your body. There are many ways to start creating smoothies, some which are healthy and some which are not. You can blend just about anything, so when you choose your ingredients, keep them simple and keep them as healthy as possible.
Smoothies are one of the easiest, most versatile dishes to make. A smoothie can be a snack, pre or post workout fuel, a dessert, or even a filling meal in a glass. All that is required of it to become a smoothie is that you can blend it, sip it, and it's texture is, well, smooth.

Smoothies are made by "blending" the way that juices are made by "juicing". Blending simply means you take your food, add it to a blender, and blend it into a smoothie. Blending is one of the best ways to receive a huge shot of these items. While it can be difficult to eat more than a salad-worth of vegetables and greens at breakfast, plus a banana, orange, glass of water, and shot of wheatgrass, you can definitely add these to a blender for an easy to consume smoothie. Making a smoothie means you can consume larger amounts of healthy fruits and vegetables, without having to suffer from bloating, feeling overly full, or spending hours at the dinner table. Making a smoothie is also much more simple that cooking a meal, and can be much healthier than a bowl of cereal, so it will keep you nourishing your body while saving you a bit of time.
Here are 4 Simple Steps to Creating Your Own Smoothies:
Gather any produce you are going to use and add it to your blender

Whether your smoothie is fruity, green or more dessert like, you'll want to add some kind of produce.
Get your fresh or frozen ingredients and add them to your blender
You could use frozen berries, banana, spinach, or even peas and broccoli. Anything goes in a smoothie.

Add in your liquid of choice

Liquid is what you'll need to turn your produce into a drink.
Choose from non-dairy milk, dairy milk, water, juice, tea or even coconut water.
Try to keep it as unsweetened as possible, and as fresh and pure as possible. You can always add sweetener later.
For creamier smoothies and dessert smoothies, go for a milk (dairy or non). For more of a slushie or fresher smoothie, go for water, coconut water or juice.

Make it creamy, thick, etc

Add additional ingredients to make it smooth, creamy, thick or any texture you desire.
Frozen banana (if you didn't add it already with your fruit) will make your smoothie smooth.
Plain yogurt (or a low sugar yogurt) or silken tofu will help to make your smoothie creamy.
For a thick smoothie, try adding raw cashews or nut butter to give it a shake-like consistency

Add to your blender and blend until smooth

Place all ingredients in your blender. The higher powered your blender, the easier it will be to blend larger, frozen, and leafy ingredients.
If needed, add more liquid to reach desired smoothness and texture.
If you are ready to start making your own smoothies or perhaps just shake things up a bit, try this simple, fresh berry smoothie, from my upcoming e-book, The Smoothie Life. 
Fresh berries and cream taste like a dessert, but are full of healthy anti-oxidants and fiber. The slight sweetness of the berries is enhanced when frozen and made even greater with the addition of banana. The banana and vanilla almond milk help to make it a creamy smoothie, while the berries lend some beautiful color. It's the perfect smoothie for kids and adults alike.
Berries and Cream Smoothie: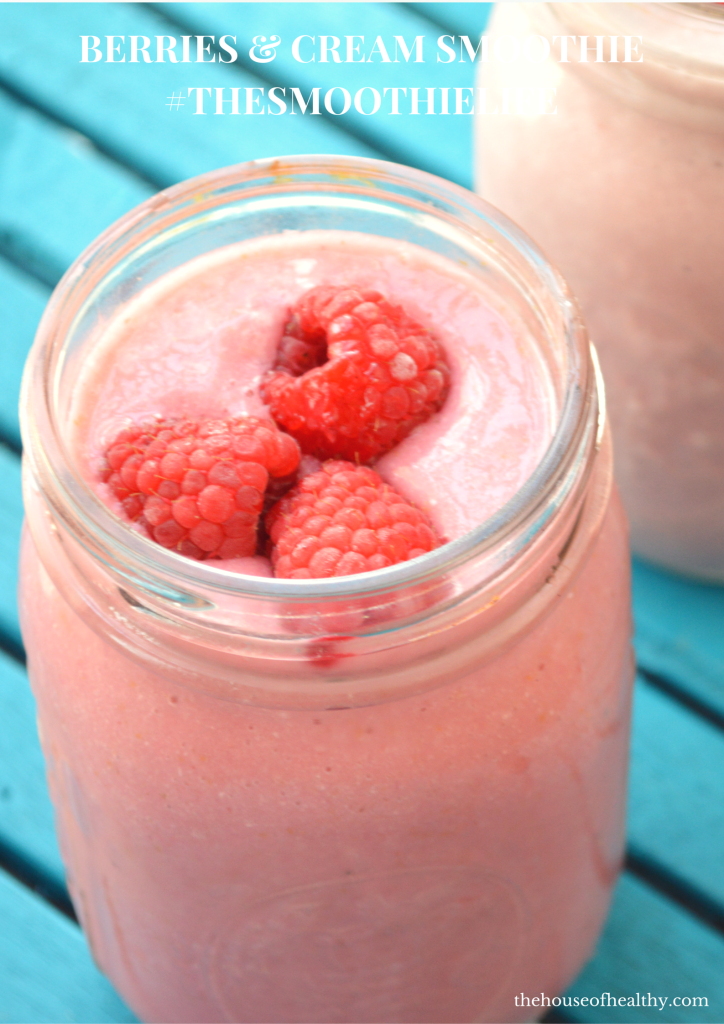 Makes 1 large smoothie
1 frozen banana
1 cup frozen or fresh berries
2 cups unsweetened,vanilla almond milk
3 ice cubes
Add all ingredients to your blender, with frozen items closest to the blades. Blend until smooth.
Play around with ingredients and try a variety of flavors and textures. Try adding yogurt or tofu for extra creaminess and protein, switch the types of berries you've used or maybe change your liquid.
If you are ready for more recipes, make sure to get your sample chapter and recipes from my upcoming e-book, The Smoothie Life, which will be available on Amazon, BarnesandNoble.com and many others. The Smoothie Life features 75+ plant-based smoothie recipes that range from basic to super green to dessert-like. Along with the recipes, you'll also get insider tips on building our own smoothies, where to shop for smoothies, what blenders to use ad more. You'll even get details on all of the ingredients, how they are beneficial to your health and which smoothies to add them to. Along with your recipes and tips, there are also 2 7-day cleanses, as well as yoga poses, to help you use smoothies to create a healthy, balanced life, aka The Smoothie Life. #thesmoothielife
Grab your sample here:

Enjoy!