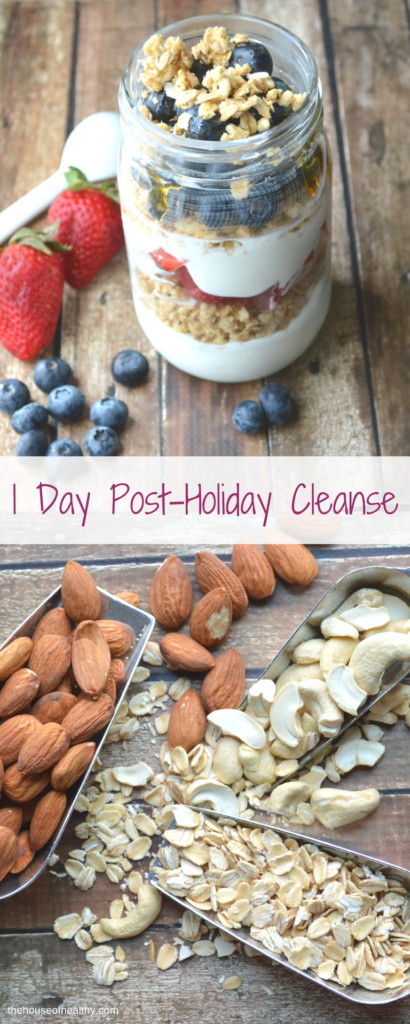 Cooking (and eating) for the holidays is no joke. We usually host Thanksgiving each year and make a feast for about 10 people that includes turkey, salad, rolls, 5 or 6 different veggies ad sides, stuffing,  and 2 or 3 pies. It always tastes great, is super fun and, no matter how much I love cooking, is totally exhausting.
This year, with a 5 month old, we just weren't up for it. We wanted to keep to our daily mantra of "simple", so we stayed home alone and ordered our feast from our local store. We had turkey, sides and pie ready to eat when we were. It was delicious and so relaxing. I highly recommend it.
After Thanksgiving, I was feeling the need to get back to a little bit of a regular routine. We spent a lot of the weekend out walking around our town and nearby cities and walking off our turkey leftovers. It wasn't that we ate horribly or even really overstuffed ourselves, but eating pie after every meal and eating heavy, creamy foods isn't on our usual daily diet.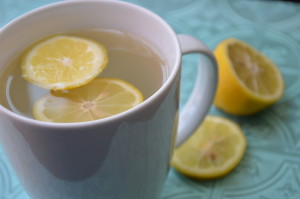 Typically, I like to keep things balanced, with a bit more fresh veggies and fruit, whole grains and cooked dinners when I can. I keep it "clean" and simple, so I know I can continue it (and enjoy it!) during the holiday season and well after.
For me, this usually looks like a bowl of oatmeal for breakfast, cheese and fruit for a snack, a salad+protein or sandwich+ veggies for lunch, another snack of two in the afternoon, then chicken and veggies with a side of rice or a sweet potato. I always feel better after eating this way and have enough energy to take care of a baby, work a few hours and take care of myself.
If you are looking for a quick "cleanse" after indulging this holiday season (post party, holiday, or just a cookie binge), all you need is one day to get back on track, without depriving yourself.
Post Holiday Cleanse:
Hot Water with Lemon:
I like to start my day with a little hot water and lemon, or even just plain hot water. It helps to hydrate after feeding a baby at night and in the morning, and just after sleeping for a few hours. I recently started doing this before my morning coffee and I've noticed I feeling much clearer headed and less jittery from the caffeine. I also sip on it throughout the day, instead of reaching for the second of third cup of coffee or caffeinated tea.
After sleeping and fasting for a few hours, you might find yourself pretty hungry in the morning. Start by refueling your body and  fueling for the day ahead with a healthy, hearty bowl of oatmeal. oatmeal is full of healthy grain and protein, as well as some healthy fats, which will keep you full and satisfied throughout your morning.  You can add you ow sweetener and up the nutritional benefits with some chia and flax seeds, fresh fruit and even nut butter.
If you are short on time, make a batch of overnight oats to take with you as you head out the door in the morning. A bowl of plain, full-fat yogurt with granola and honey is also a great choice.
A morning smoothie is a great option for a snack or an alternative to oatmeal in the morning. A green smoothie, or vegetable based smoothie, with help you feel a little energized, without weighing you down for the rest of the morning.
Have some salad ready to go in mason jar, so you know you are getting plenty of veggies to balance out
Granola bars that contain few additives or artificial flavors, and instead have a ton of nuts and seeds are a great choice for an afternoon snack. It will help fuel you for the rest of the day or for an afternoon workout, and also goes great with your afternoon tea or coffee. I like to make my own, so I know what ingredients are in them.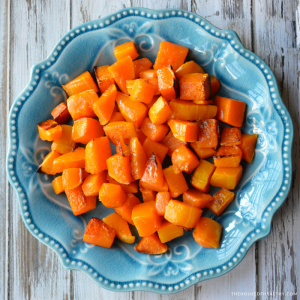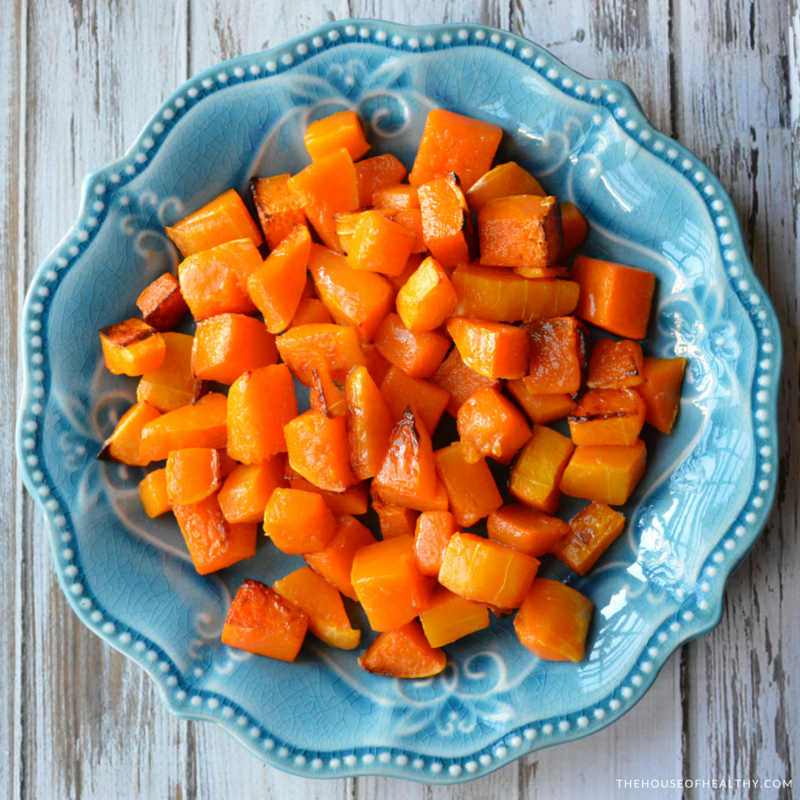 When I don't have granola bars already made, I usually grab a handful of nuts, fruit and cheese for a satisfying snack.
Balanced Dinner:
When I have time to cook, I like to make big bowls of food, with either rice or noodles, and add in a ton of veggies and protein. This way, I am getting a little bit of everything in each bite, and I get to play with some delicious flavors. If I am strapped for time, I often get a rotisserie chicken or turkey breast, grab some steamed veggies and cook a sweet potato or squash to serve on the side.
Dessert:
Even when I am eating healthy, I like to have something after dinner. Sometimes it is a cup of tea or yogurt, and other times it is a cookie or a bowl of soft serve. Whatever it is, I try to make it  little healthier and stick to just one or two, knowing I have made plenty of healthy choices throughout my day.
*If you need coffee, opt for one on the morning and, if needed, one in the afternoon. Go for whole milk or a no-sugar added non-dairy alternative, then add your own sweetener (like honey) if needed. All of your healthier eating will help balance out your daily latte break.
If you are feeling the need for a reboot any time this holiday season, give this simple plan a try. There is no need to hustle and deprive yourself with a 3-day detox or a juice cleanse. Just take a day to get back on track and you'll feel satisfied but healthy well into the holiday season.
Enjoy!