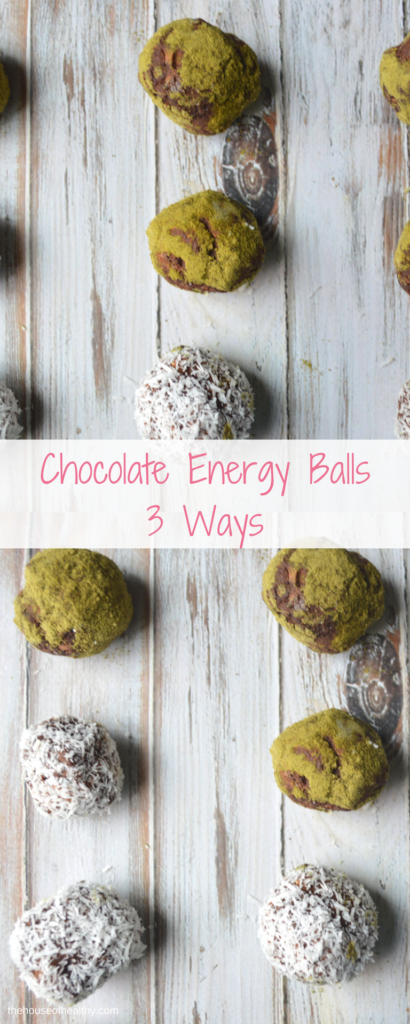 Lately I have been looking for new snack ideas and recipes to try. Some people find it easy to eat just 3 meals a day, but, for me, snacking is a necessity. I get very hungry between meals and often end up going from happy to hangry quickly if I don't have a snack. It has always been this way and nursing a baby has made it even worse. I never know when I'll have time to actually make something and tend to reach for chips, cookies and packaged snacks if they are the only thing around. Because of this, I know that I need to have ready to eat, healthy and filling snacks on hand at all times. Energy Balls are the perfect solution and are easy to make.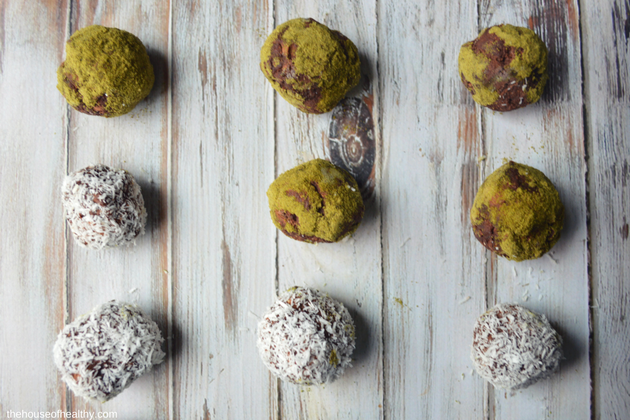 Energy Balls are the perfect little bite-sized snack to have on hand whenever you need a filling, indulgent snack. They are loaded with healthy nutrients that will energize and fuel you, as well as delicious chocolate, cinnamon and natural sweeteners. They are a blend of healthy fats, whole grains and protein, for a balanced snack. There are endless possibilities on how to make them, since you can add pretty much any ingredients. Plus, they are fun to roll in powder for a bit of extra flavor.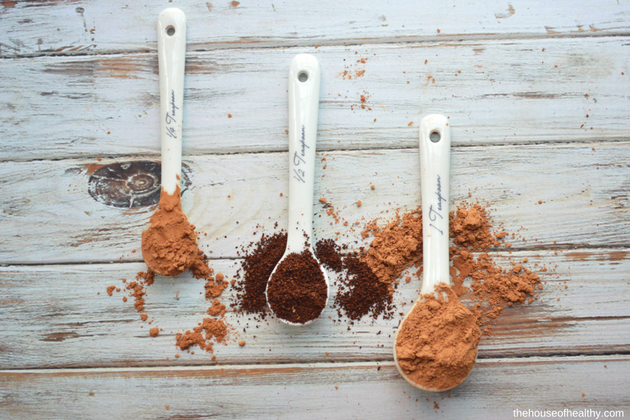 I have been making these energy balls for the last few months, making sure that I always have a few in my freezer. Right after I had my baby, these were the perfect snack to keep me satisfied during those middle of the night feedings and when I didn't have time to make a full meal. They come together really easily and can be stored in the freezer for months. But I guarantee they won't last that long.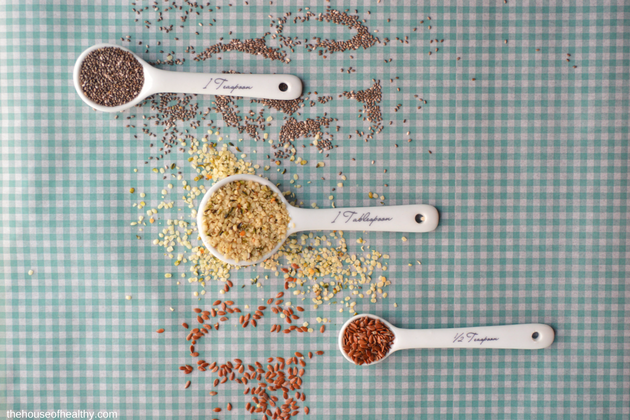 They are loaded with plenty of healthy superfoods, like seeds, cacao and cinnamon, but taste like a delicious German chocolate cake bite due to the coconut.
Here is a run down on the tasty superfoods:
Cacao

antioxidants
less caffeine than chocolate
anti-inflammatory

Hemp

high in omega-6 essential fatty acids
protein

Chia

healthy fats from omega-3's
high in iron

Flax

high in fiber
healthy fats (omega-3's)

Cinnamon

antioxidants
soothing
"warming" quality
good for digestion (Ayurveda)
Ingredients
Instructions
If not already ground, add oats and flax seeds to blender to make a "flour".
Add dry ingredients to a bowl and mix together.
Add in wet ingredients and combine.
Scoop into 1 inch balls.
Roll in your choice of powder or coconut shreds.
Place on cookie sheet and freeze for at least one hour.
Store in the freezer until ready to eat.
For each of these, you can make them slightly different by rolling them in different flavors. The result is very similar to a truffle. All you need to do is sprinkle your choice of powder on a plate.
My three favorite flavors to try are:
Coconut (for an extra German Chocolate touch)
Matcha (for a little caffeine buzz)
Hemp (for an extra dose of protein)
Roll each energy ball in the powder to coat. Then pop in the freezer.
Enjoy!


*This is not medical advice.