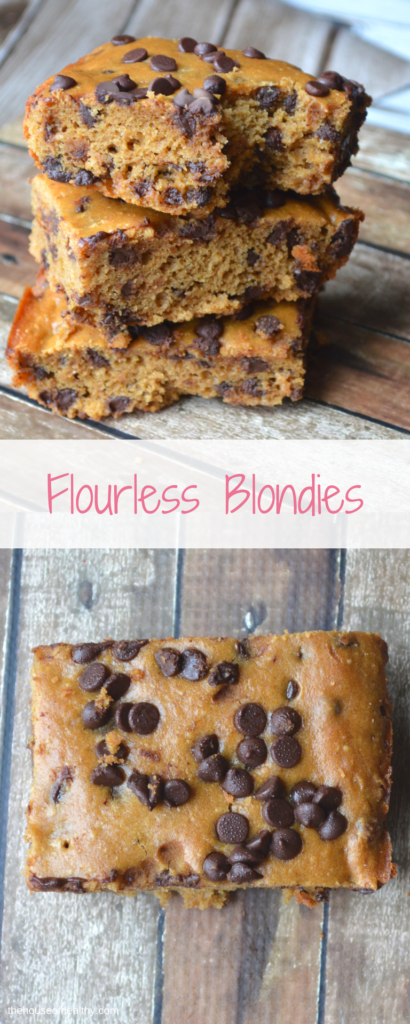 Every time I make a new post, or FB sends me a reminder, I like to look through it and see what other posts pop up. This usually leads me down a path of checking out the "related posts" feature at the end of the blog post, and I scroll few a few of my recipes. I often find myself lost in a few older posts and recipes that I had forgotten about. Sometimes, I even find really early posts that I decide need to be updated.
I recently found this old recipe for Almond Butter and Chocolate Protein Bars. It was an old post that popped up on my FB "memories" from a few years ago. The recipe was one of my favorites, but the images and recipe itself needed a few tweaks.
I am always surprised by how much has changed in my writing style, recipes and blogging habits in the last few years. Since starting my blog in 2012, I have gone from vegan to clean eating. I have gone from yoga teacher to health coach to author. I have also gone from using a low-end smart phone to a more professional camera for my photos.
I also notice my writing "voice". I look back over the years and notice how it has changed and evolved, even in these later years. I find that more recently, I am getting a little more personal again, but still have "my voice". When I read my posts, they sound like they come from me, not someone else. My original blog posts – not so much. I was brand new, wasn't sure of my niche yet, and was mixing together a lot of "voices" from blogs I love.
While the recipes themselves might have tasted good, some of these blog posts have been a hot mess. And they deserve to be updated.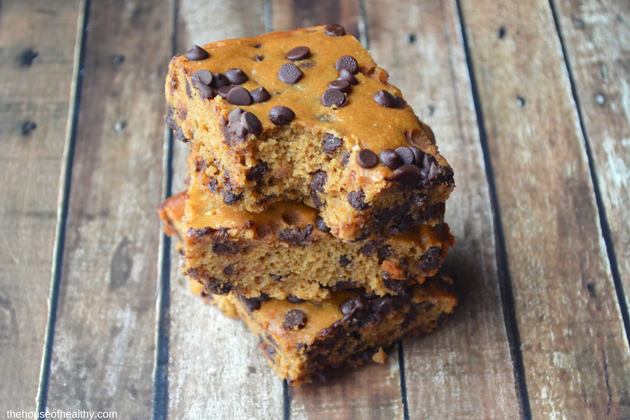 I made these years ago for one of my very first blog posts. It was a gluten-free and vegan recipe that I was so excited to try. I loved it, but somehow didn't make it as often as I should have. Over the years, I found more new recipes to try and this tasty dish got lost in the shuffle.
When I was pregnant, I was looking for ways to make healthy, handheld snacks that would keep me full, but not be total garbage to eat a few of a day. I also wanted something I could make easily, so that it would be easy to have on hand post-baby.
This is a flourless recipe, so it is automatically gluten-free, without any crazy gluten-free flour alternatives. The base is both chickpeas and nut butter (I usually use almond, peanut or cashew butter). When baked, these get light, fluffy and very much the texture of a brownie, or blondie. It is sweetened with natural sweeteners, so there are still some healthy benefits to using them.
Here is a breakdown:
Natural Sweeteners: provide sweetness as well as some health benefits
Chickpeas: high in iron and fiber
Nut Butter: great source of protein and healthy fats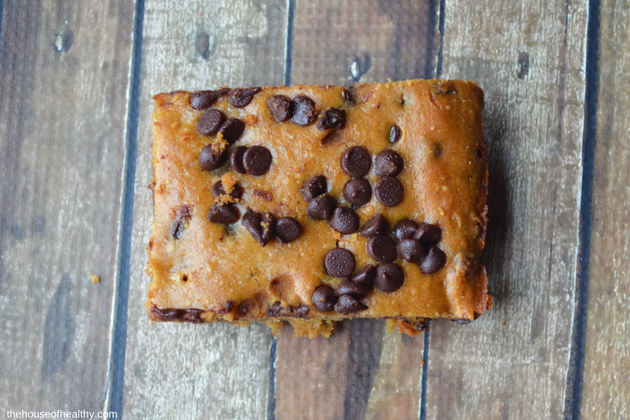 You can cut these into any size you need. You might even be able to freeze a few batches. so you have them ready to go when you need them. They are packed full of nutrients and will help keep you satisfied, whether you are a busy mom, on-the-go or just love some baked goods.
Flourless Almond Butter and Chickpea Blondies
Ingredients
1 cup almond (or other nut) butter
1 can chickpeas, drained and rinsed
2 large eggs
1/3 cup honey or coconut sugar
1/2 tsp baking soda
1 tsp vanilla
1 cup chocolate chips
coconut oil or butter to grease your pan
Instructions
Preheat oven to 350 degrees.
Grease a casserole pan with coconut oil/butter.
Add your chickpeas to a blender or food processor. Process until a bit smooth.You may need to scrape the sides a few times.
Add in all remaining ingredients, except the chocolate chips. Process again until smooth and thick. Scrape the sides as needed.
Stir in your chocolate chips.
Spread into your greased pan.
Bake for 30 minutes or until a toothpick, inserted in the center, comes out clean.
Let cool for 10-15 minutes. Cut into 6-8 squares.
Enjoy!