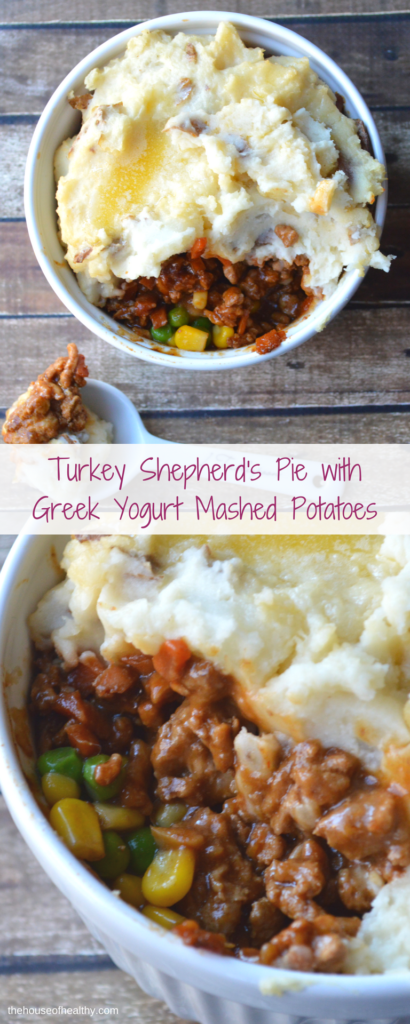 Growing up, we rarely ate red meat. Instead we often ate lean meats like grilled chicken and ground turkey. Ground turkey was the base for our chili, spaghetti and even just a quick dish with some sauteed vegetables. It was my choice of burger when I would go out and was my go-to meat for breakfast sausage.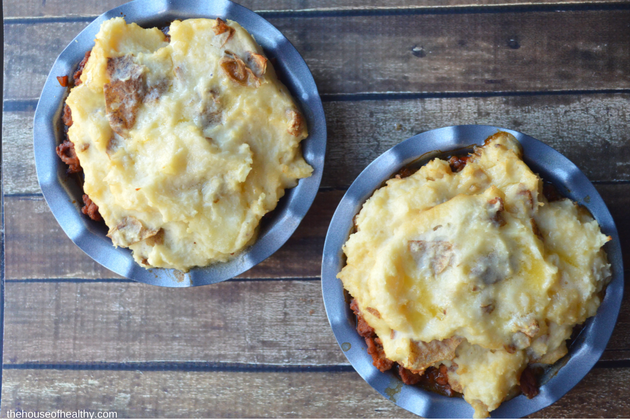 A few years ago, I stopped eating turkey, mostly because I went vegetarian. Part of my reason was health related, but part was due to the sustainability issues of the farms, the poor treatment of the turkeys and the hardships faced by the farmers. It made it unappetizing for me to eat many meats, turkey included.
But after a few years of being vegetarian, I started to eat meat again, this time for different health reasons. I searched for sustainable and organic meats, including turkey. My very first non-vegetarian post on this blog was for turkey chili. While I eat red meat now, as well as many vegetarian meals, turkey is still part of my weekly diet.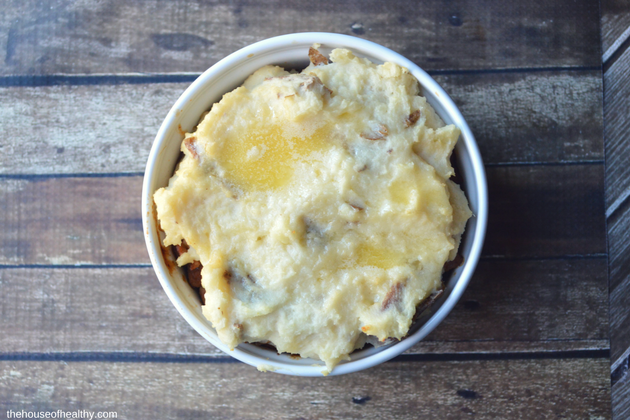 We often have it for lunch or from the rotisserie at our grocery store. When I make a dish like chili, I often substitute turkey for the red meat. Recently I gave it a shot for a beef substitute in Turkey Shepherd's Pie. The results were lighter and full of flavor.
Even though it was made with turkey, this was the best Shepherd's Pie I have ever made or eaten.
In addition to using turkey to lighten it up, I whipped my mashed potatoes with Greek yogurt and broth instead of heavy cream and sour cream. I also included plenty of veggies and a lot of seasoning to give it a more hearty, "meaty" flavor. It's lighter, delicious and pretty easy, despite the many steps.
This Turkey Shepherd's Pie is perfect for a Sunday dinner, freezer meal or to make ahead for the week.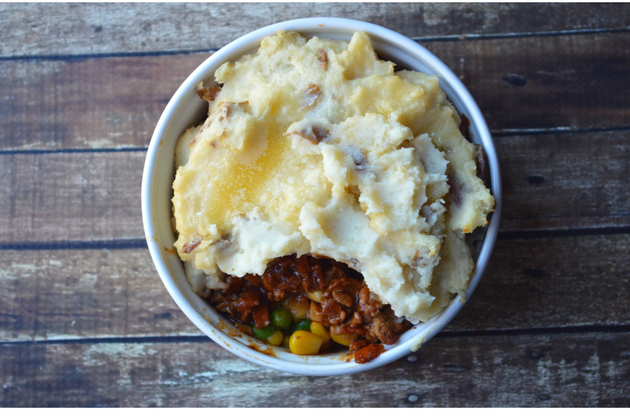 [amd-yrecipe-recipe:12]
Enjoy!