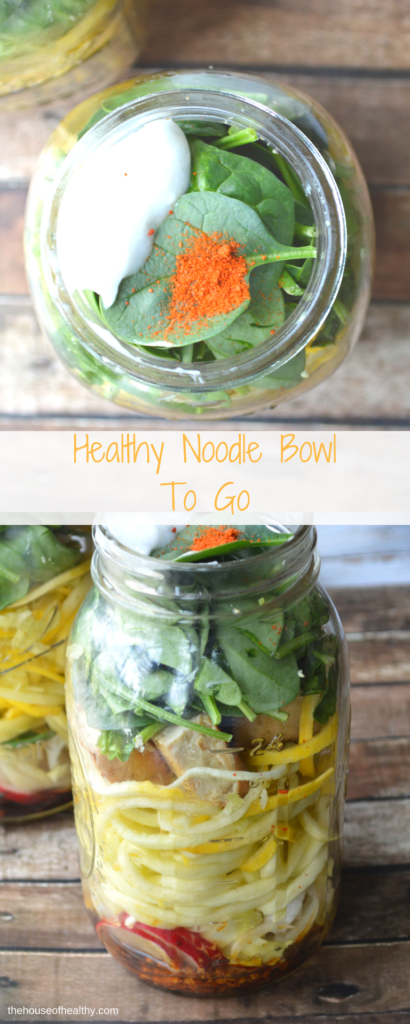 When I worked full time, out of the house, one of the hardest things for me was making time to eat a good lunch. I was either strapped for time in my work schedule or didn't have the money to spend on an expensive, healthy meal. My food options, when they were affordable, were usually fast food or hospital cafeteria – or, worse, school lunch. I would usually resort to packing my lunch, but by the time it had been sitting in the break room fridge for a few hours, it was less than appetizing.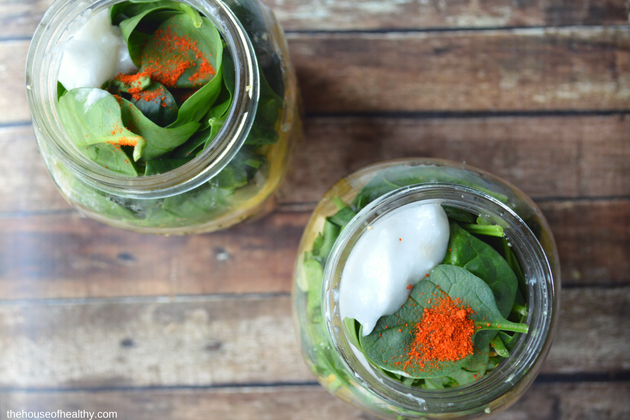 Now that I work from home, I am fortunate to be able to make lunch anytime I want it. I can run out and grab a healthy bite somewhere or I can whip up a fresh lunch in my own kitchen. But there are still days when I am super busy, or I am on the go, or the baby is having a hard day and I am too exhausted to make my meal.
That's when having a quick, healthy meal, that comes together in minutes, is exactly what I need. On those days, I like to prep for a Healthy Noodle Bowl.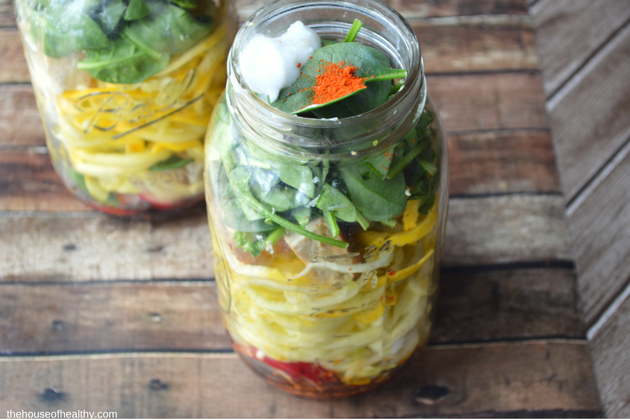 A Healthy Noodle Bowl is full of anti-oxidants, fiber, fresh vegetables and flavor. It is also free of gluten, wheat and dairy, so it is easier for many people to digest. This is because the main ingredient in a Healthy Noodle Bowl is spiralized vegetable noodles. These are noodles that are made from veggies and not any type of wheat, grain or gluten free alternative. They are unprocessed (besides the spiralizing) and contain no extra preservatives or ingredients.
The most popular type of these boodles are zucchini noodles, or "zoodles". They have a very mild flavor and work well in a variety of dishes. You can use them as a substitute for a broth-based noodle dish (like this one), asian-inspired noodles, or even spaghetti. You can also play with the flavors by using other vegetables, such as yellow squash, butternut squash, or even beets. I look for mine at my local grocery store, but you can also purchase a spiralizer to make them at home.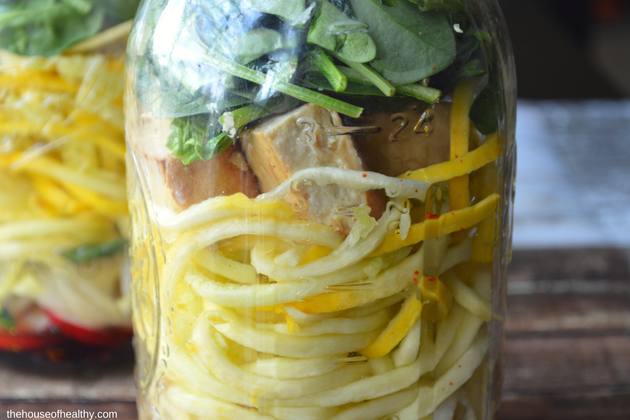 For my Healthy Noodle Bowl, I used a combination of zucchini and yellow squash noodles, which I found at my local grocery store (they make theirs fresh in store), as well as chopped veggies and pre-baked tofu. This made them come come together easily and quickly. They also loads of spices, seasoning and flavor, so they don't taste like they've been sitting in the fridge for hours. There are also healthy fats and broth to keep you from feeling hungry moments after you eat.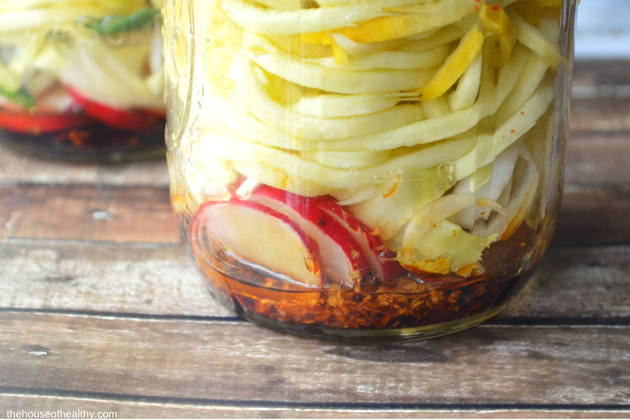 I like to make these for lunch, and often chop the ingredient ahead of time, so I can throw it together quickly, or make more than one, so I can store them in the fridge all week. All you have to do is prep it, store it and add hot water when you are ready to eat.
Ingredients
1-2 spiralized zucchini or yellow squash

1 package baked tofu

4 radishes, sliced

1/4 cup snow peas

2 garlic cloves

1 inch ginger root

1 small head of endive chopped

2 handfuls spinach

2 tbsp coconut oil

1 tbsp sesame oil

2 tbsp reduced sodium tamari

1/4 tsp cayenne powder

hot water
Instructions
1
Divide your ingredients for 2 jars.
2
In your glass, or heat safe, jars, add your sesame oil and tamari.
3
Grate in garlic and ginger.
4
Add in your endive and radishes.
6
Top with your tofu, cut into chunks if needed.
7
Fill the rest of the jar with spinach.
8
Top with coconut oil and sprinkle on cayenne.
9
Set in fridge until ready to eat.
11
Pour boiling water into jar until full.
12
Allow to sit for at least 5 minutes (longer is ok) to "cook" your noodles and melt the coconut oil.
13
When ready, shake to mix up your ingredients and create a "broth".
14
Eat straight form the jar or pour into a bowl.
Notes
This is a great meal to make ahead and store in the fridge for meals throughout the week. It's perfect to grab-n-go, filling with water when you are ready.
This recipe is inspired by Hemsley+Hemsley, but you can try adding some additional flavors, veggies or even meat to make it your own.
Enjoy!