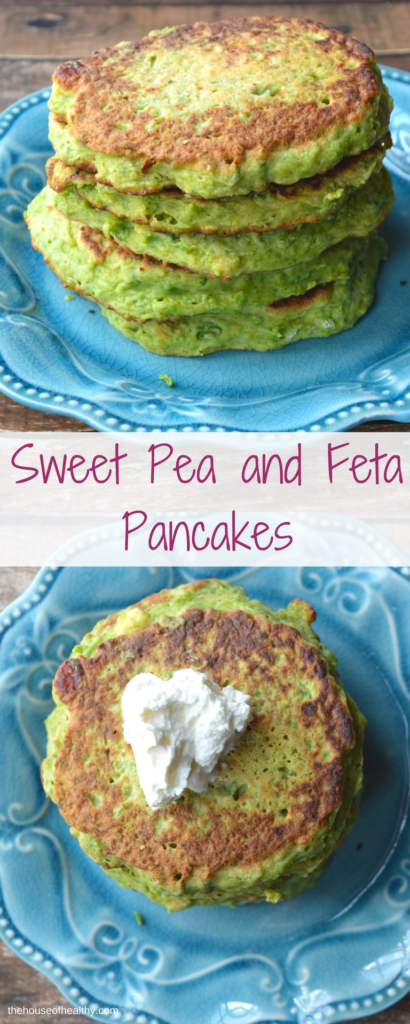 Green pancakes have quickly become a staple food in our household. We keep these stocked in the freezer for a snack or quick bite for the grown ups, and for a super healthy dinner meal for our daughter. Green pancakes are a great alternative to all of the processed or super sweet, fruity baby foods out there. They are savory, yet a big hit, even with the little ones.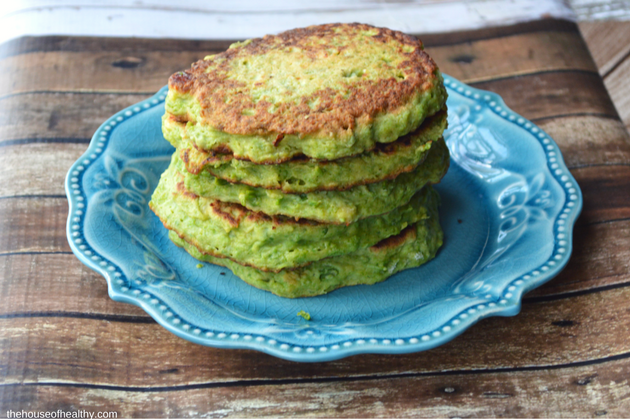 Oddly enough, I had never made pancakes for myself, or anyone else, until recently. I make waffles and bread and granola bars and oatmeal and omelets, but I had never made pancakes. Usually that job is left to my husband. Something about them intimidated me and I figured they would turn out burnt and not worth the mess.
But then I needed something to make for my soon-to-be toddler's dinner. With only a  few teeth, it needed to be something soft she could grab and chew without much worry about choking. Most breakfast foods fit the bill, but I wanted something with a little more nutrition. Steamed veggies are hit and miss, so I thought I would try to bake or make something.  I looked through Pinterest for some recipes, and found one for Green Pancakes/Pea Fritters that would work. It was loaded with peas, which are full of fiber, protein and green goodness. They also sounded delicious, even as an adult. It was a super easy recipe to whip up, and I made mine gluten free. They tasted like a healthier version of potato latkes, with great flavor from the feta and onion.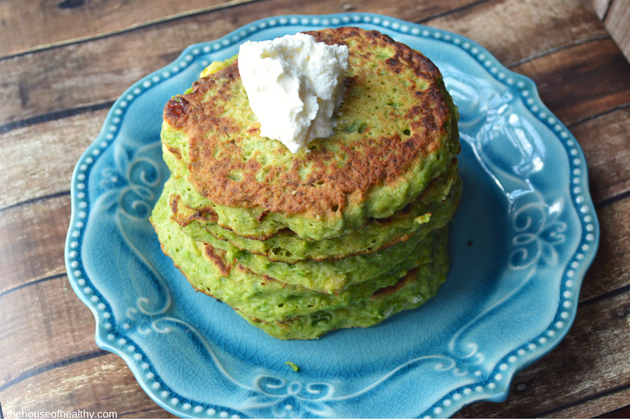 The green pancakes were super easy to flip in a skillet, with no burn marks or misshapen pancakes. And my daughter absolutely loved eating them. I made a huge batch for her dinner, my lunch and to freeze for later. I broke hers up into bite-sized pieces and served mine in a stack, topped with Greek yogurt. 
Sweet Pea and Feta Pancakes
Ingredients
Instructions
Heat peas (steam or boil) until warm.
Add to a food processor with onions.
Process until pureed ( a few small chunks are ok).
Add peas and onion mixture to a large mixing bowl, along with 1 egg. Mix until combined.
Slowly add in flour and mix to combine.
Crumble feta and stir into mixture.
Heat oil/butter in a large skillet over medium heat.
Ladle 1/3 cup of the mixture onto the pan to make a pancake. Add as many as you can fit.
Let cook for 1-2 minutes, until you are able to slide a spatula underneath to flip.
Cook on the other side.
Serve warm or freeze to save for later.
Top with a dollop of plain Greek Yogurt.
These are perfect for a savory breakfast, but are also great for a quick lunch or fun dinner for the entire family.
Enjoy!