This shop has been compensated by Collective Bias, Inc. and its advertiser. All opinions are mine alone. #AquafinaSparkling #CollectiveBias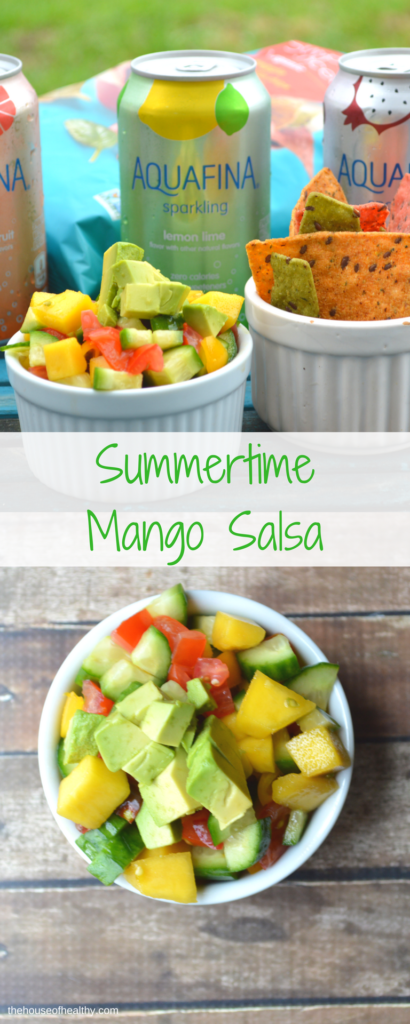 When the heat of the summer hits, I immediately start reaching for more cool, refreshing foods and drinks. The sun and heat feel great at first, but after a few days, they start to wear on me. I get overheated quickly and irritated. Taking a dip in the pool with a cool drink, and munching on some cool foods are my favorite ways to cool down.
This year, I am all about meals and snacks I can prep ahead, so my fridge is stocked anytime I need to grab a meal or snack. I like to make big batches of recipes, using fresh produce, so I have plenty of healthy food to eat all week long. I usually have some rice cooked, in case I need to turn it a dish into a quick meal. I also love to have drinks on hand I can grab, like sparkling water. One of my favorites for the summer is a cooling mango salsa.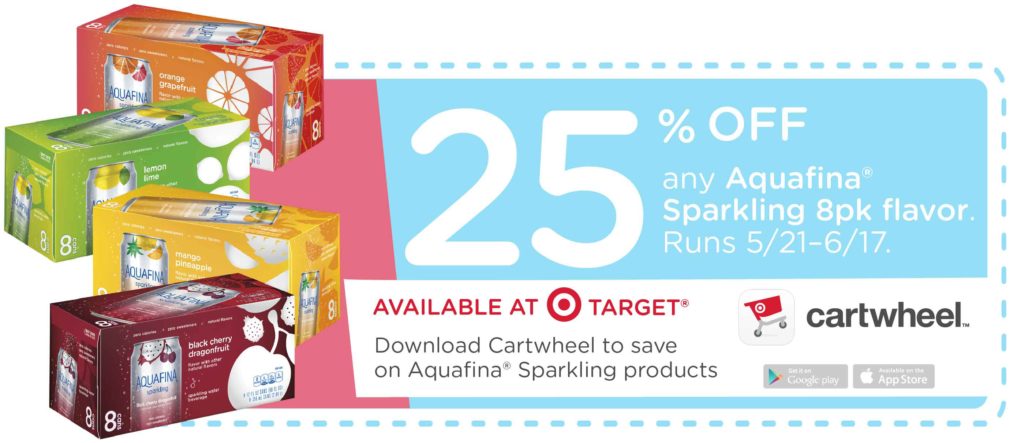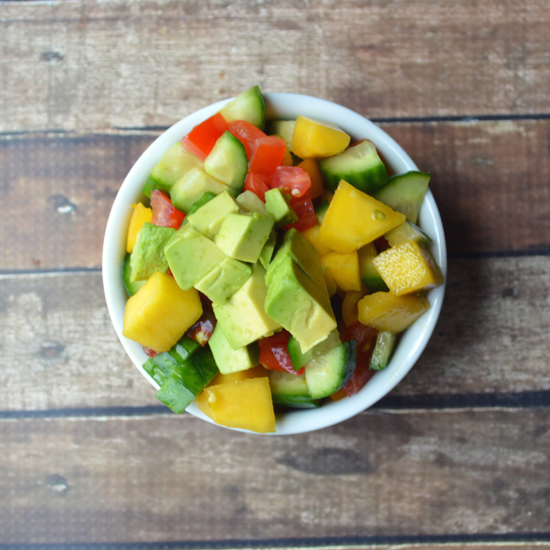 The mango salsa is perfect for those hot summer days, sitting poolside or out on the back deck.
The mango, cucumber and tomato are all juicy, which helps to quench your thirst. The avocado adds a nice texture and some healthy fats. The lime adds a bit of zesty flavor, as well as an extra dose of vitamin C.
I use this mango salsa as a dip, a main dish and even as a garnish to my meal. It goes great with chips, especially the Simply Balanced veggies chips, for a cool afternoon snack. I also love to drink a refreshing, light sparkling water with it. It's a fun water to stay hydrated, but get some flavor in.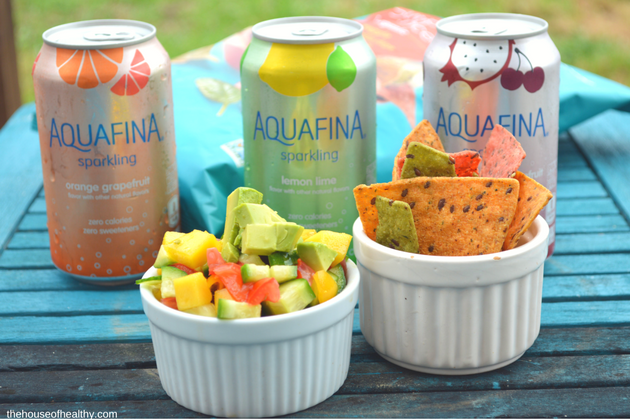 I often shop at my local Target to get a great deal on these items, especially is I'm already out running errands. I was recently able to grab the produce for it, some chips and Aquafina sparkling water to make a fun summertime, poolside meal.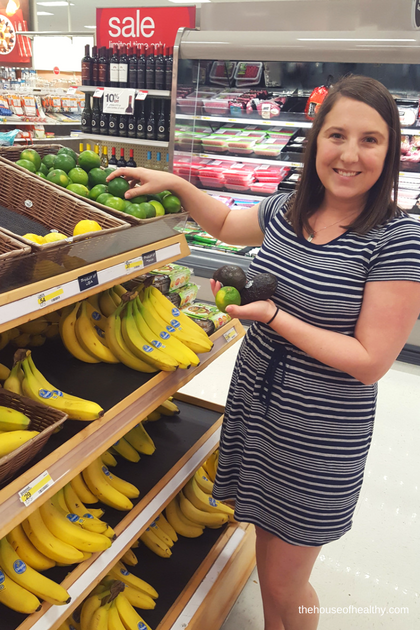 The sparkling water with it makes it feel like a special treat, without adding in any extra sugar or alcohol, which can make you more dehydrated in the summertime. They are also caffeine free and calorie free, as well as sugar free, with no artificial colors or dyes, which makes them a super healthy option to have on hand whenever you are thirsty, It's a great option for still enjoying a pool day, without feeling weighed down.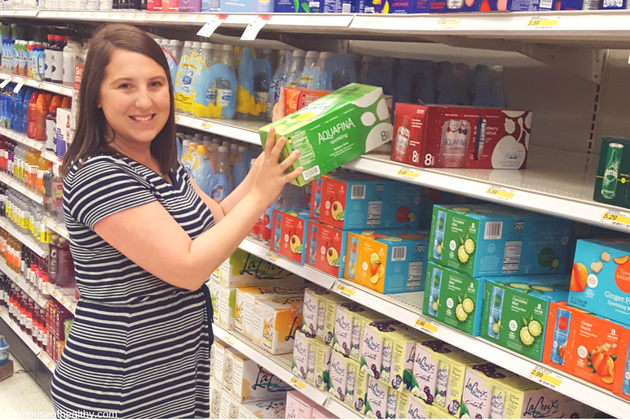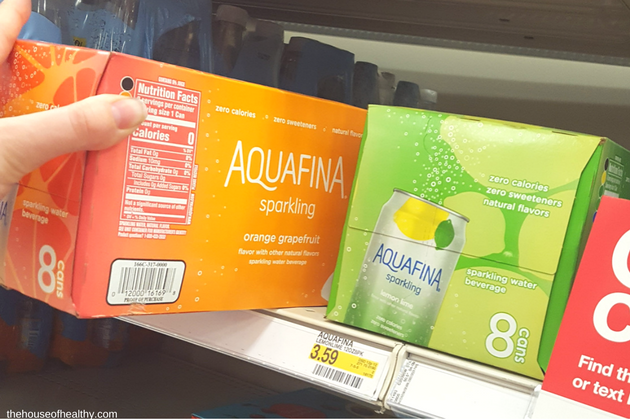 Aquafina Sparkling water comes in an 8-pack of cans. My store had the lemon-lime, orange grapefruit and blackcherry dragonfruit flavors. I grab a case of each to try. They were all delicious and went well with the recipe, especially the lemon-lime.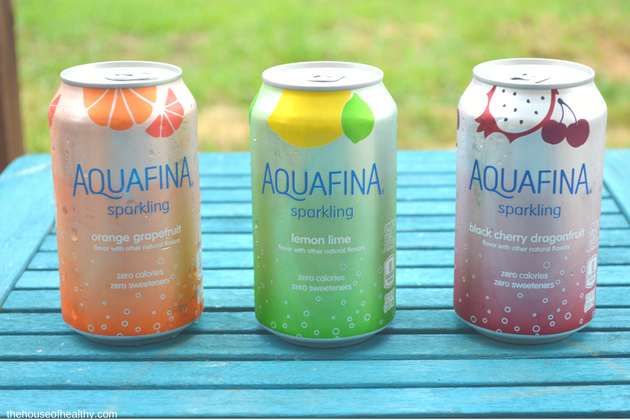 If you are looking to try a refreshing drink with 0 calories, 0 caffeine and 0 sugar, stop by your local Target. Some stores will be holding taste testings, so you can try before you by.
I love that I can make this salsa in the weekend, grab a bowl and a drink whenever I want a snack and head out for some summer sunshine, feeling a little more refreshed.
Ingredients
1 mango

3 mini cucumbers (or 1 hot house cucumber)

10 grape tomatoes

1/2 avocado

1/4 lime

1/4 teaspoon sea salt
Instructions
1
Chop tomatoes, cucumbers and mango into 1/2 inch cubes.
2
Add to a bowl and sprinkle with salt.
3
Squeeze in lime juice and toss.
Enjoy!