Are you living a Simply, Healthy Life?
You know health is important. You try to eat well and workout.
But life gets in the way and it is just so HARD to keep up with.
Be honest, is this you?
You have decided that it is time to get healthy. You join a gym, start a diet, and for 2 months, you are feeling fabulous. You are going to do this and make this new lifestyle stick.
Then you go on vacation, have a party at work, or sample a "forbidden" food off your toddlers chicken nuggets tray and the next thing you know, you've given up, gained back all the weight and feel like crap – physically and emotionally. You continue on this downward spiral until you , once again, decide to make a change and start the entire cycle over again.
You want to be healthy, you want to feel better, and you really want to make the changes stick, but all of the diets and programs are just too hard to maintain in a normal lifestyle.
What you really want is to live a simple lifestyle, that happens to be healthy. 
You're sick of all the rules and restrictions in your usual diet program
You're tired. Tired of all the stress around what you can and can't eat, and tired from the insanely intense workout schedules from the gym.
You're sacred that if you don't get healthy now, you'll never feel truly happy and satisfied in your life.
You're over the diets, the gimmicks, the shakes, the pills, the potions, and the cutting back.
You're absolutely finished with dancing and jumping around your living room doing silly workouts, eating steamed broccoli, and swearing off bread for life.
You're ready for a stress-free, simple lifestyle that allows you to get healthier within your own schedule and routines.
You're trying to keep going, but enough is enough already. Is it all even worth it?
When you feel like you are ready to throw in the towel once and for all, the thing that keeps you going is that dream of being healthy, energized, and actually enjoying your food and workouts (like all those coaches on Instagram seem to be doing).

I believe that the best way to get healthy is to keep it simple. The more complicated it gets, the more overwhelming it can be, and the harder it can seem the worth in it…and yourself. I believe there should be no stress and limited restrictions, so you never feel like you've fallen "off the wagon".
A simply healthy life is absolutely within your reach, and so much easier to grab hold of than you may realize. Like way, way easier. 
When there are no rules:
You can eat whatever foods you enjoy, making them even better for you. 
You get to move and do the exercises that work for your body and that you look forward to. 
You don't have to feel stressed and overwhelmed about being healthy and staying that way.
You still get to go to parties and events, without feeling like the "loser" who is on a diet. 
You never have to feel deprived, depleted, or stressed about your body and what you put in it.
And you get to do this in the healthiest way possible – by keeping it simple.
When you work with me, the only rule is that you enjoy what you eat and how you move, so continuing it is simply enjoyable.
After working with me, many women have gone on to incorporate healthy habits into their daily life without stressing out about it. They do what works for them and for their families, and continue with it, building healthier practices overtime. They have started eating more vegetables (and enjoying them), added in more smoothies (so the kiddos and spouses get healthy nutrients too), and have made major changes in their overall lifestyle, including taking the next steps in their finances and careers, and confronting limiting beliefs that have held them back from getting healthy their entire lives (aka finally feeling worthy).
These ladies have made getting healthy more than just how to move and what to eat, by nurturing their lives in a simple, healthy way.
Want to be one of them?
Get the Simply Healthy Life. Book Now.
I'm here to help you get started and continue on your healthy path, without overhauling your entire lifestyle or way of living.
It takes dedication and isn't always easy, but that's what I'm here for. I'll help you make simple changes in your health perspective and teach you how to incorporate these changes overtime, for lasting health. Finally.
Together, we'll make meal plans with foods you enjoy and actually want to eat. We;ll look at what your family or lifestyle demands are and discover how to find balance within all those needs. We'll find ways to make exercise enjoyable, so you look forward to moving more. And we'll dive into all the other factors and beliefs that can limit your health and wellness, including family time, stress, finances, resources available, and more.
Because you deserve all of this. You are worthy of a simple, healthy life.
As you make changes, I promise to be there to help you through it and support you each step of the way, without judgement or criticism. I'll be there to help you find the strength you need to realize you are ready for this, that you can do this, and that there is nothing that can stop you – even a brownie at a party.
I will help you:
Design meal plans with recipes that are quick and easy to make (and that you'll actually want to eat!)
Find new foods that keep your recipes fresh and your excitement growing
Discover why your workouts haven't worked in the past (hint: because you didn't enjoy them)
Find workouts that you actually enjoy, and that don't leave you feeling exhausted or depleted
Get the right amount of sleep, so you wake up refreshed and ready for your day
Break through the limitations that you've placed on yourself surrounding your health
Find simple ways to improve your health and wellness each and every day
Manage and lessen the things that cause stress, while getting to the root of them
Drop restrictions and rules that keep you from staying on your healthy path
Enjoy your new healthy lifestyle so you can keep the fun in getting healthy
What's in it for you:
Weekly 60-minute private coaching session via phone or Skype. Stretchy pants, work attire, and sleeping (fur)babies are all welcome.
Fun weekly "takeaways" to keep you motivated and create more changes throughout our time together.
Recap at the start of each session revisit any questions and see how your "takeaways went".
Unlimited email support between sessions, because sometimes, you'll have questions and need and answer before the next session.
Resources via books, recipes, videos, and more throughout your session.
Free membership into my online workouts, recipes, and healthy living videos for the duration of you program
Invest in You: Your Simply Healthy Life
3 months/12 weeks: $600 total ($200/month),
or payments of $75/session ($900 total)
Book your complimentary Initial Consultation below
or email jessi@thehouseofhealthy.com with any questions
Here's exactly how to get started:
Fill out the contact form below to schedule your FREE Initial Consultation.
Let me know what you are looking for and why you are interested in working together.
If you have a specific day and time that you prefer, let me know. I'll do my best to make it work.
I'll email you back with some times and dates we can work together.
See, it's already simple.
Ok, let's be real. This is for you if…
You are ready to put in the time and energy it takes to make changes that last a lifetime and continue to inspire health and wellness throughout your lifetime
You are ready to commit to looking at all aspects of health and wellness, beyond just food and fitness (although these are definitely included)
You are willing to drop your previous beliefs and notions regarding "healthy" diets, exercise, and lifestyles
You are willing to accept that while it might be simple, it will take some work
Living simply healthy is exactly what you dream of
But, this is not for you if…
You are looking for a quick fix in your wellness
You want a one-size-fits-all diet and workout plan, without giving any input or effort
You don't believe that other things can factor into your health and wellness, beyond food and fitness
You want to run the show and pick apart advice or exercise given, based on what you have learned previously (if this is the case, maybe you would actually want to be a coach)
You already have excuses for why this won't work for you
You aren't willing to put in the work, especially when things get hard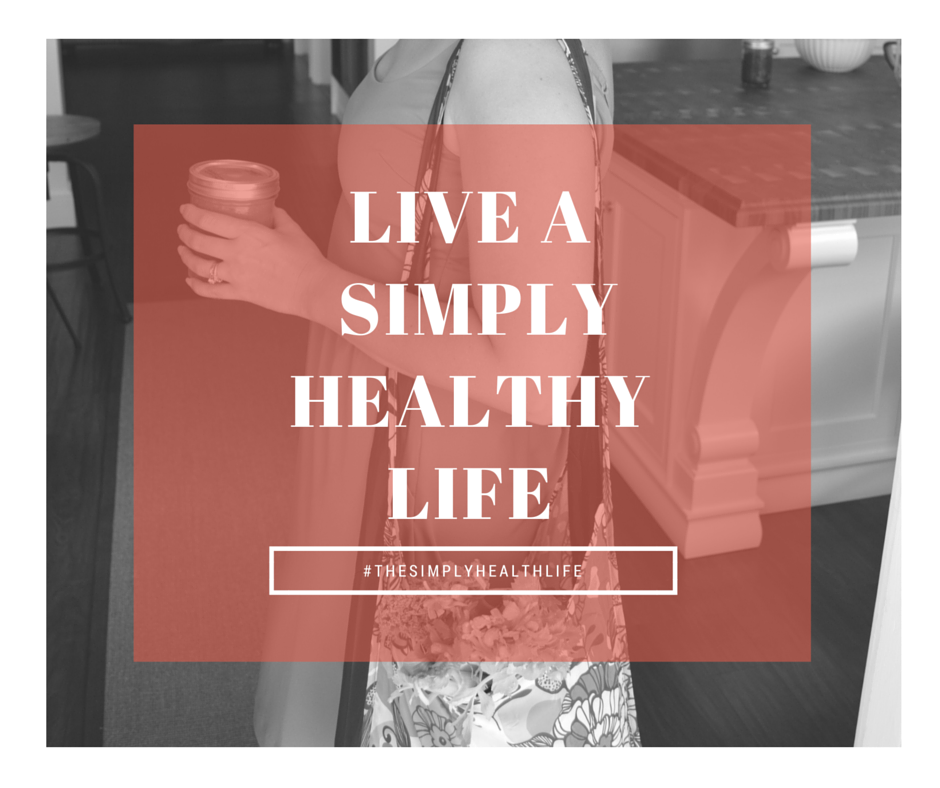 Feeling pumped up and motivated? Let's get started
Book your complimentary session.
Together we'll answer your questions and discover if this really is the right fit for you.
Fill out the form below to schedule your free session.
If you still have some hesitations or want  to know a little more,
email me at jessi@thehouseofhealthy.com with subject: Initial Consultation Inquiry
That simple healthy life is just a click away.