You know the saying-
"If it ain't broke, don't fix it".
Well, what if you aren't necessarily fixing it, you're just making it more functional, more helpful, and even more beneficial to everyone who uses it?I say, go for it!
And that's why things might look a little different around here 🙂
Because change is in the air and even if it's not broken,
it can become something new, improved, and absolutely amazing. 
There are some new programs coming up, a brand new Bonus – when you enter your email (so I can send it to you!), and all your old favorites as well.
Take a little while and browse around 🙂
A little tweak here and there can make a huge difference. 
Which is precisely what has been done in today's recipe. I took a regular Strawberry Banana Smoothie – not broken, although I do prefer raspberry to strawberries in my smoothies– and added a super powdered ingredient – because it can become something even more amazing 🙂
What did I add?
Spinach!
Spinach is one of the healthiest foods around. It is one of those "leafy greens" you keep hearing about. In your smoothie, it not only turns it green, it also adds a TON of nutrients (vitamins K and A, calcium, fiber, and iron) without changing the taste at all.
I promise.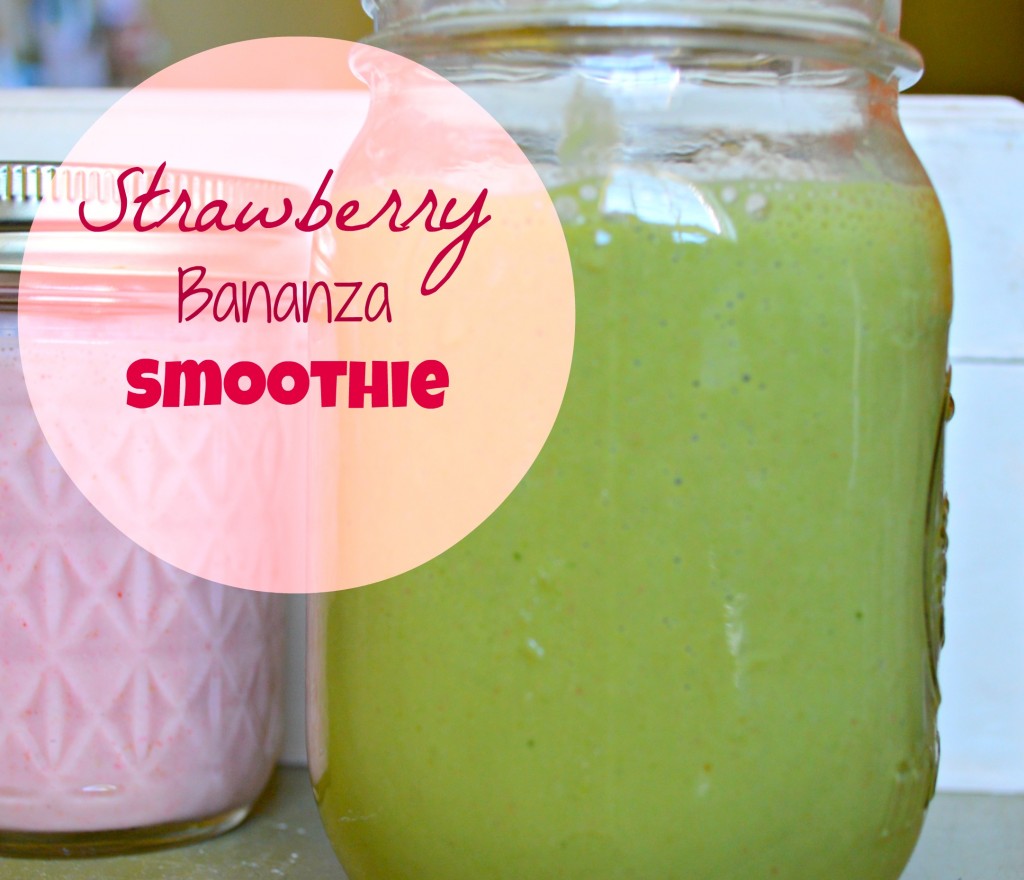 Strawberry Bananza Smoothie:
Makes 2 large smoothies
2 handfuls of spinach
1 cup frozen strawberries
2 ripe bananas
1/2 cup plain greek yogurt (omit if vegan or use vegan yogurt)
1/2 cup coconut milk, unsweetened
Add all ingredients to your blender and blend until smooth.
Enjoy a new perspective on your breakfast smoothie! What is your favorite way to spice things up in your breakfast smoothies? Make this one or your favorite and snap a pic. Post it on Facebook,Twitter, or Pinterest #makeachangesmoothie and leave the link in the comments below!
Peace and Love,
Jessi
PS The 10-Day Spring Cleanse is coming up soon! Are you ready for it? Sign up while you can – registration closes next week!