A few months ago, scratch that – 6 months ago (geez, where has the time gone!?) – I started eating eggs again.
I had been vegan for nearly two years – no eggs, no meat, and no dairy. And then I also realized, I couldn't tolerate gluten in my diet either. This limited many of my options and made shopping for food or traveling very difficult. After awhile, I felt like I was moving away from a healthy diet and into a very processed diet just to find something to eat. Fake cheeses, cardboard tasting breads, and much not so healthy items. 
Now I know it is absolutely possibly to have a healthy, gluten free, vegan diet with limited processed foods, but for me, at the time, my body was craving eggs. Farm-fresh, locally-raised, egg-os. Chickens treated with love, not antibiotics. 
And while finding healthy vegan food nearby was often difficult, finding local eggs was much easier 🙂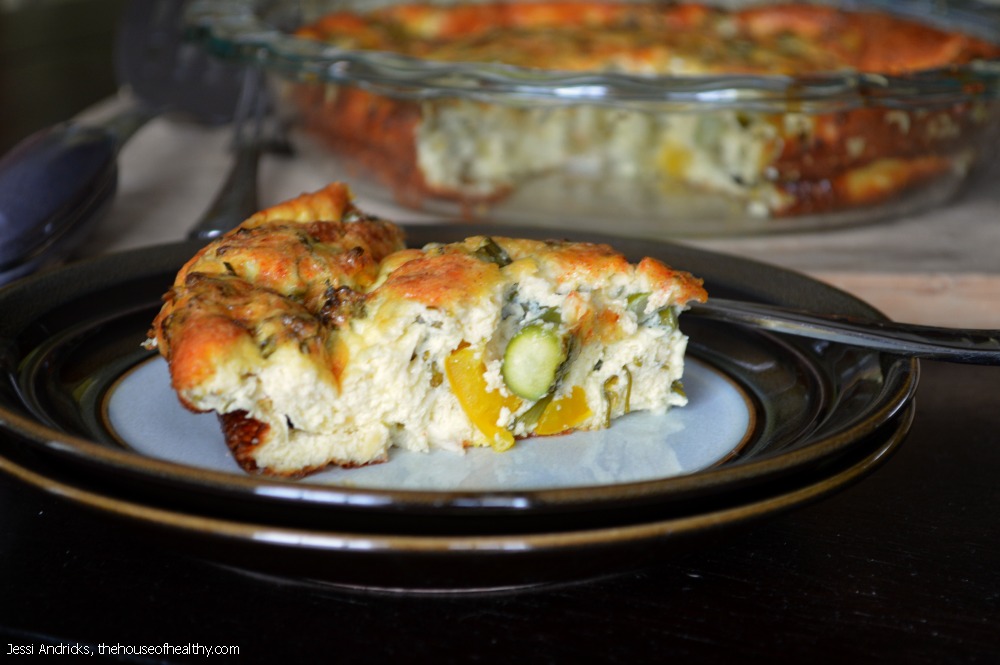 Eggs are highly nutritious – high in protein of course, but also high in essential, energizing B Vitamins, and Omega-3's. And they can be used in many recipes and meals.
Thus my love affair with eggs began again. 
A love affair that brought me to this beautiful, delicious recipe: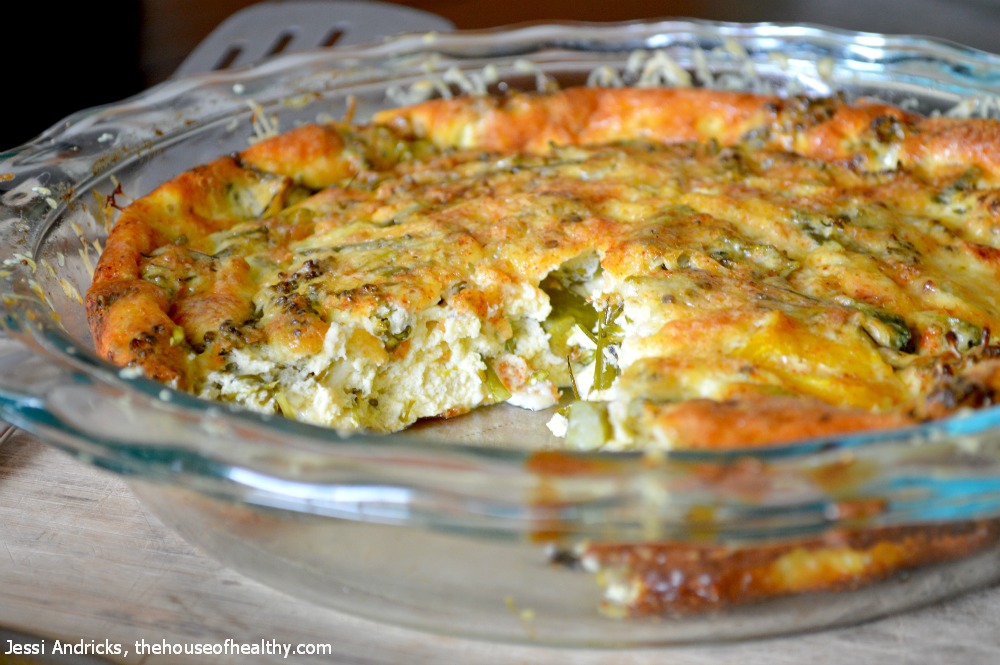 Vegetarian Crustless Quiche
*Don't be intimidated by the steps and ingredients for this one. I promise, it comes together quickly (under 10 minutes) and then bakes while you relax and/or get S*** done 🙂
6 extra large eggs or 10 small eggs
1/8 cup coconut milk, unsweetened
1/2 cup plain Greek yogurt
1/2 cup shredded cheddar 
1/4 cup mozzarella
1 tsp nutmeg
2 tsp cayenne
pinch sea salt
1 tbsp olive oil
1 head broccoli or baby broccoli
4 large asparagus spears
1/4 yellow bell pepper chopped
vegan or organic shortening to grease pan
Preheat oven to 375 degrees. Heat olive oil in skillet on medium-high heat. Chop broccoli, asparagus, and peppers. Heat until bright in color. Place into a bowl of cold water to blanch until ready to add to your eggs. 
In a large bowl, scramble eggs, coconut milk, yogurt, 1 tsp cayenne, nutmeg, and salt. Grease baking dish with shortening. Pour egg mixture in. Add veggies to the eggs and top with cheese and remaining cayenne. 
Bake for 45-50 minutes. Let it cool for 10-15 minutes before slicing and serving. 
Feel free to add in your own veggies or cheese combos and mix it up a bit. This is definitely one of my new favorite dishes!
Now I want to hear from you – Have you ever had a major diet change and discovered a new favorite recipe? What is one of your favorite healthy and versatile dishes to make? Leave a comment below and share what type of recipe it is and how like to switch it up. 
Peace and Love, 
Jessi