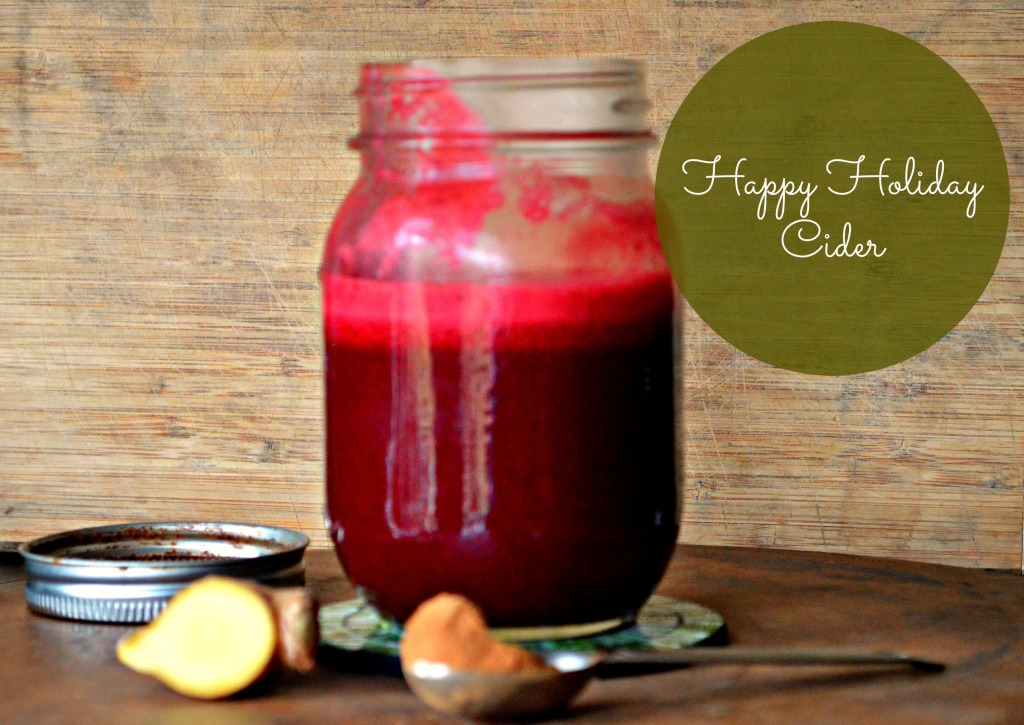 One of the often overlooked items (beyond water and wine) at holiday festivities is the beverage. At our potluck (as you can tell, I made a few dishes for it!) I made a juice form my book, but decided to "spice" it up a bit, switch the ingredient amounts a little, and make it more "Holiday".
This juice could be served as a fun and healthy light breakfast on Thanksgiving, or it could be part of your main entree or appetizers, perhaps made bubbly with some sparkling water.
Happy Holiday Cider
The perfect, simple cider for your holiday bash. Makes one serving, but you can always double or quadruple as needed,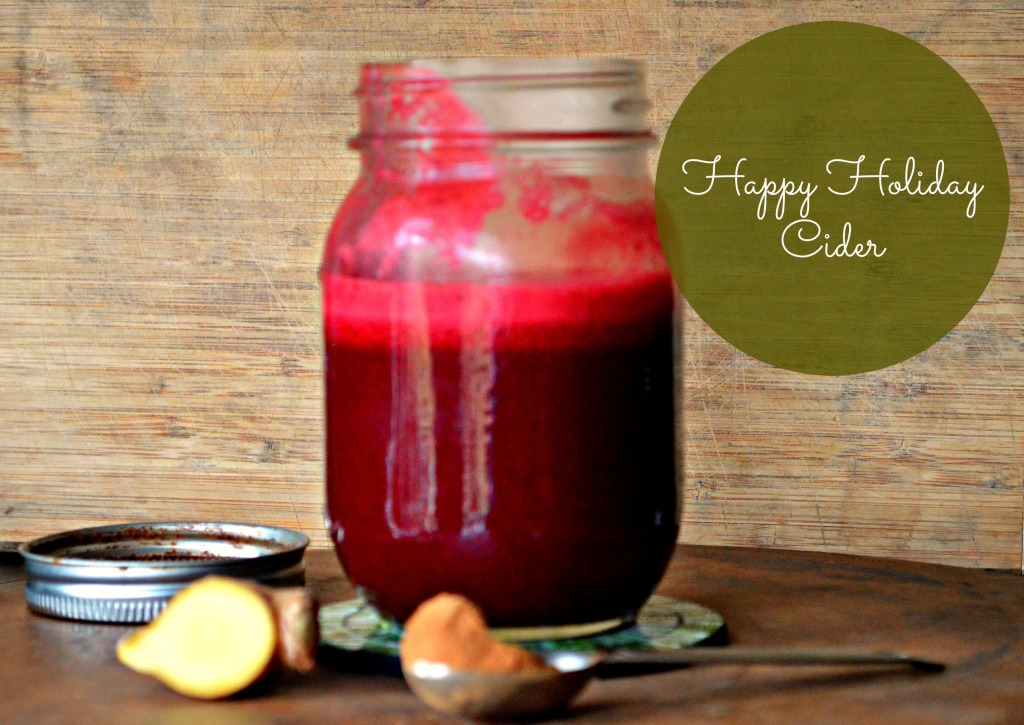 Author:
Jessi Andricks, The House of Healthy
Ingredients
1 small beet
1 carrot
1 inch ginger root
4 large apples
½ lemon
1 tsp cinnamon (ground)
*optional ½ cup sparkling water
Instructions
Add vegetables, fruits, and ginger to juicer. Add you apples last to help push the smaller, less juicy items through.
Stir in your cinnamon and serve.
If you want to make it more of a punch, add some sparkling water.
If you want to make a bigger batch, try multiplying for 2 or more people.
As you start getting ready for Thanksgiving, I wanted to take a moment to wish you a happy holiday and to also thank you so much for all your support over the past year. As this blog has grown, a book has been written, and programs have launched, I am so grateful for your patience and support. To help show my gratitude, I am offering a little Black Friday Sale. 20% off with the code BlackFriday20 on any program offered. Use the code at checkout. Code offered Friday through (cyber) Monday.
Have a Happy Thanksgiving!
Peace and Love,
Jessi