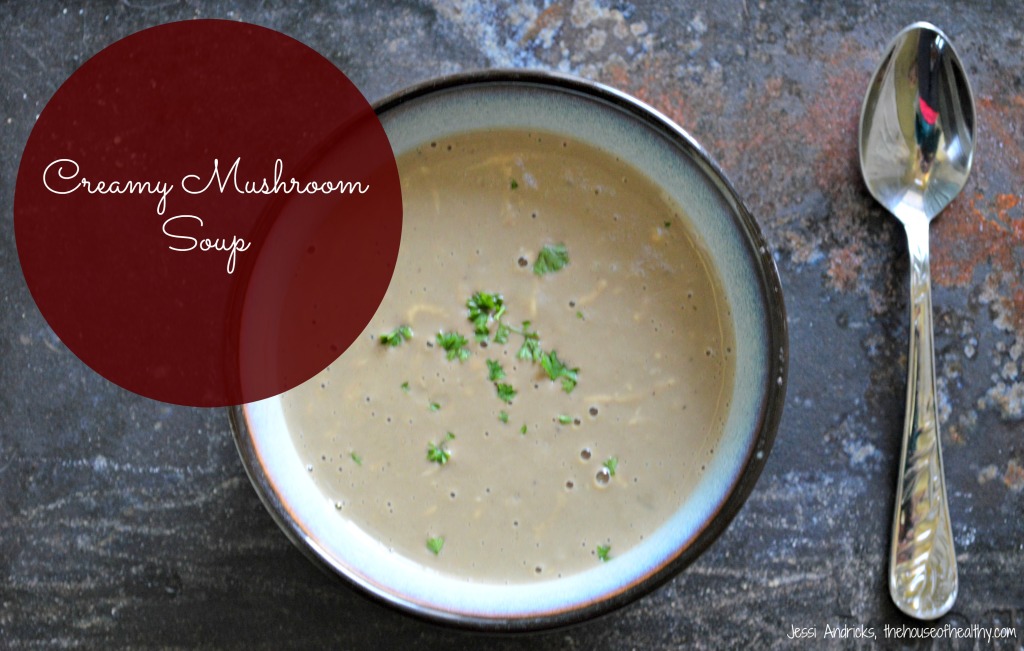 Happy New Year!
I hope you had a safe, fun, and celebratory start to 2015. We spent NYE celebrating at a masquerade ball with family. We danced, toasted with champagne, and  enjoying delicious food. We then spent yesterday lounging, eating, and enjoying some football and TV.
Today is the day when we kick it back into gear with healthy food, movement, and preparing for a yard sale – yikes!!
Earlier this week, before the celebrations, I restocked my fridge with simple and healthy foods, so I would be prepared as the New Year came streaming in. I have plenty of greens to juice, sprouted grains to eat, vegan cheese to help reduce dairy, and fermented foods, like sauerkraut and kombucha, for digestion. I also have mushrooms, so I can make this easy and creamy soup sometime soon.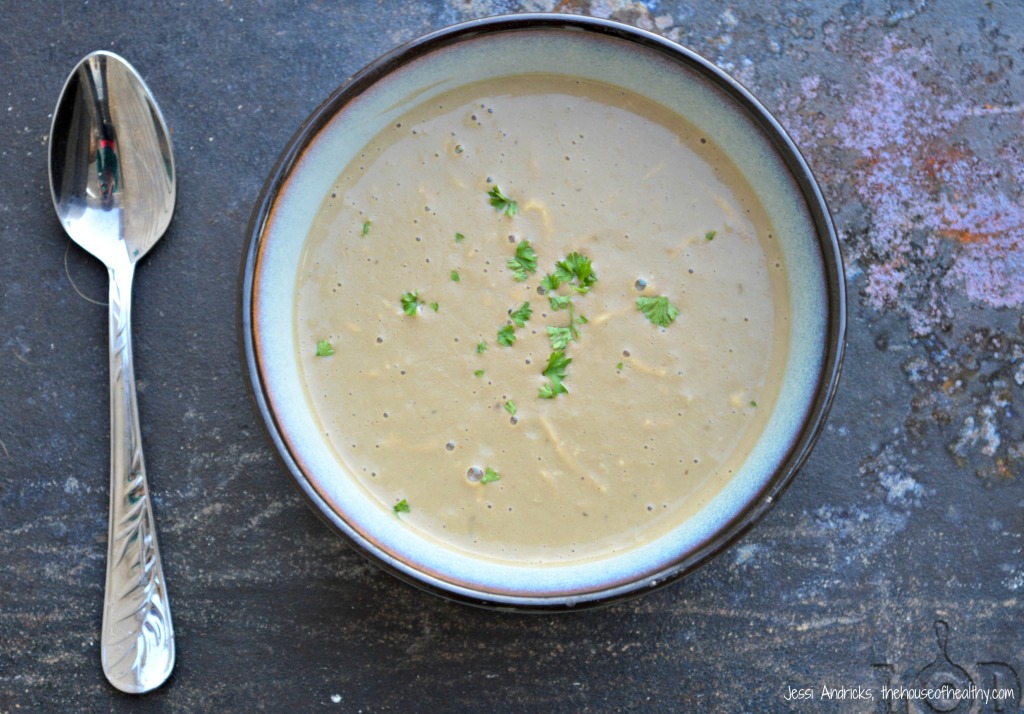 This recipe is quite simple, and if you've tried my mushroom and onion gravy, you are already well versed in making it. I simply took that, added more broth, blended it, and added some cheese. And since it is "The Best Thing I Ever Cooked", you know this soup will be amazing. *I used vegan daiya cheese on this, because I am cutting back slightly on my dairy consumption, but also because it has the exact rich flavor I needed. You can use daiya cheese or some other kind of creamy "stinky" cheese. 

Cream of Mushroom Soup
A creamy mushroom soup, without the heavy cream, featuring my "Best Thing I Ever Cooked" mushroom gravy.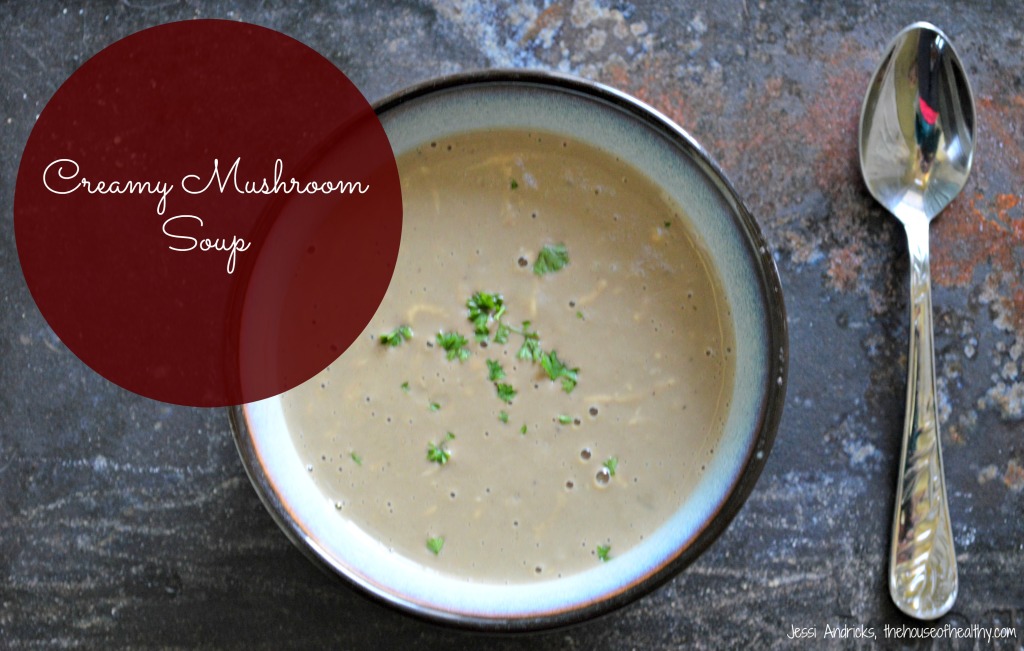 Author:
Jessi Andricks, The House of Healthy
Prep time:
Cook time:
Total time:
Ingredients
1 cup baby portabella, diced
½ yellow onion chopped
2 cups low sodium "No-chicken" broth or vegetable broth
½ cup water
1 tbsp reduced sodium tamari
½ cup nutritional yeast
½ tsp black pepper
sea salt to taste
1 tbsp olive oil
1 cup vegan daiya cheese
Instructions
Heat olive oil in a pan over medium-high heat.
Add onions and saute for 2-3 minutes.
Pour water and ½ of broth into your pan, along with the mushrooms and cook for 2-3 minutes.
Stir in nutritional yeast, pepper, salt (if needed), ½ cup of vegan cheese and tamari. Cook for another minute.
Transfer to a high speed blender and add the rest of your broth.
Blend on soup setting or on high until thoroughly blended. It should give a creamy, consistency.
Transfer back to pan to heat more and add the rest of the cheese.
Cook until the cheese starts to melt.
Transfer to soup bowls and serve warm.
 What things are you looking forward to settling back into this New Year? What intentions have you set for the year ahead, especially for your healthy foods and drinks? And where do you go for inspiration at meal time? Leave a comment below and let's share our recipes and inspirations. 
Peace and Love,
Jessi