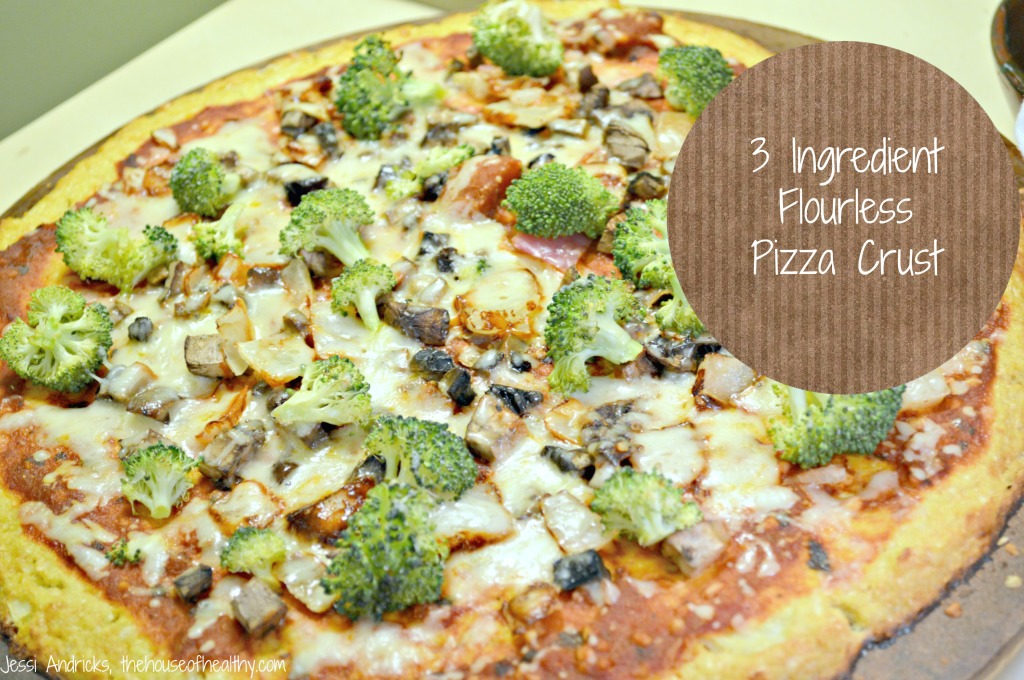 I have been wanting to share this recipe with you for quite awhile. I made this specific one before the December-January-Holiday rush, but I have actually been wanting to share it with you for about a year.
You see, this was one of the recipes I was so excited to try once I started eating eggs again. I was still abstaining from cheese and dairy, so I used a vegan cheese. I baked a crust, added my topping, and cut it into pieces. Which is exactly when I discovered I had made a soggy mess of a pizza.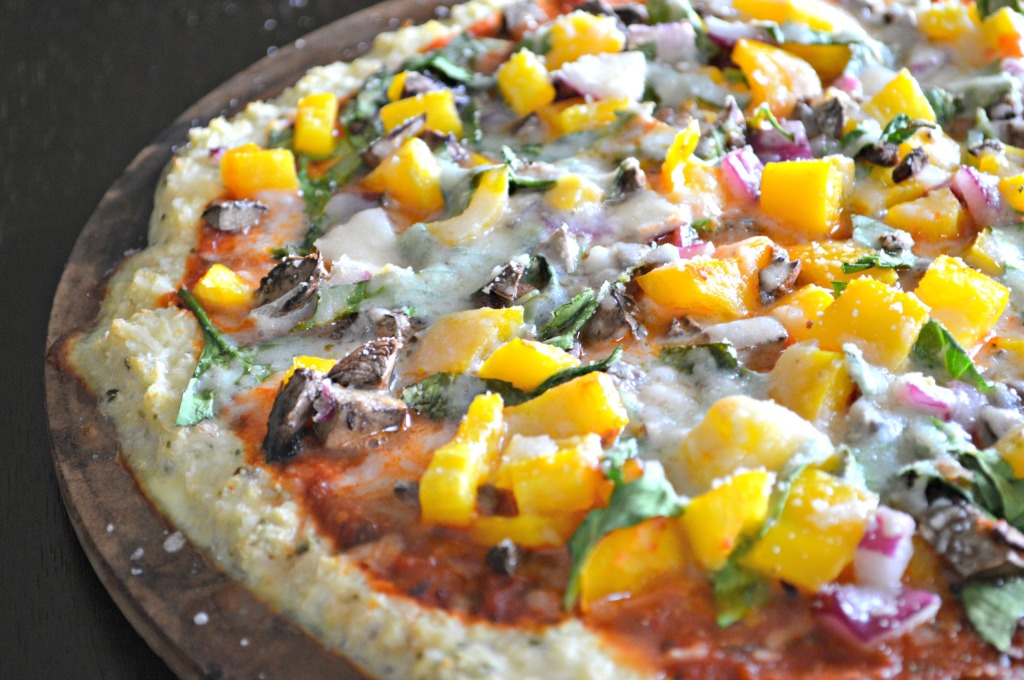 This is when I learned that vegan cheese just didn't work for this dish – it melted into oily goo and added too much moisture. As soon as we'd try to scoop a piece, it would smash together into a blob. Delicious, but a blob. Instead of a pie, we had a dish we referred to as "pizza bowl", which was quite good, but not exactly what I wanted to share.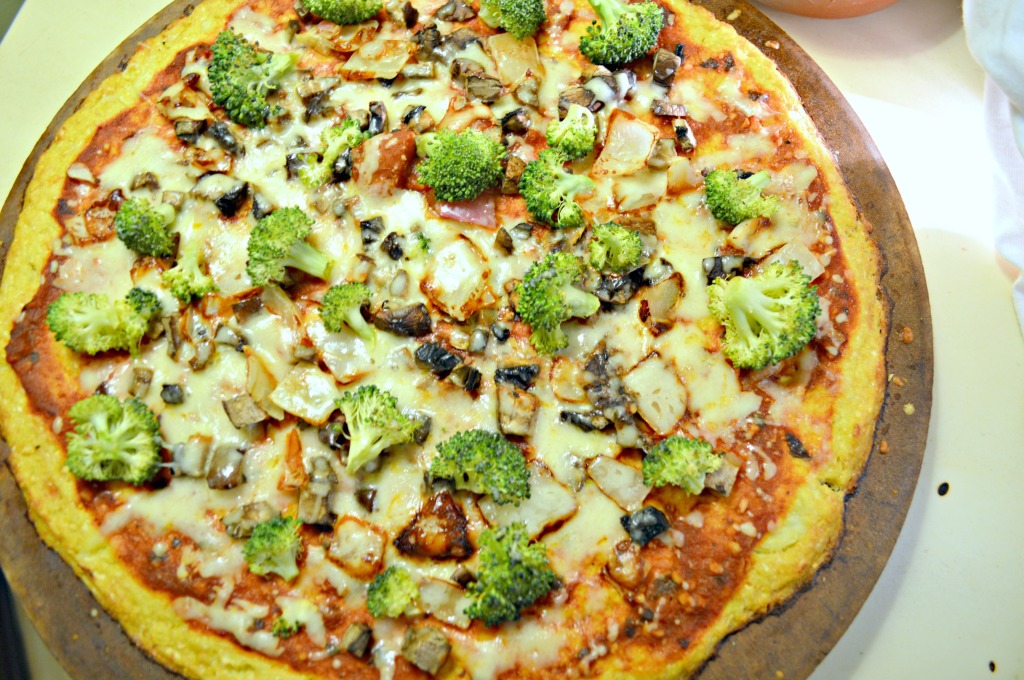 I'm still not eating a ton of cheese, but when I do I like to splurge on a pizza. Little splurges here and there are actually quite healthy for you – they keep you sane, stress free, and in the long run, you'll find it is the balance that helps you stay healthy. This pizza is a great balance between splurge and super-healthy.

3 Ingredient Flourless Pizza Crust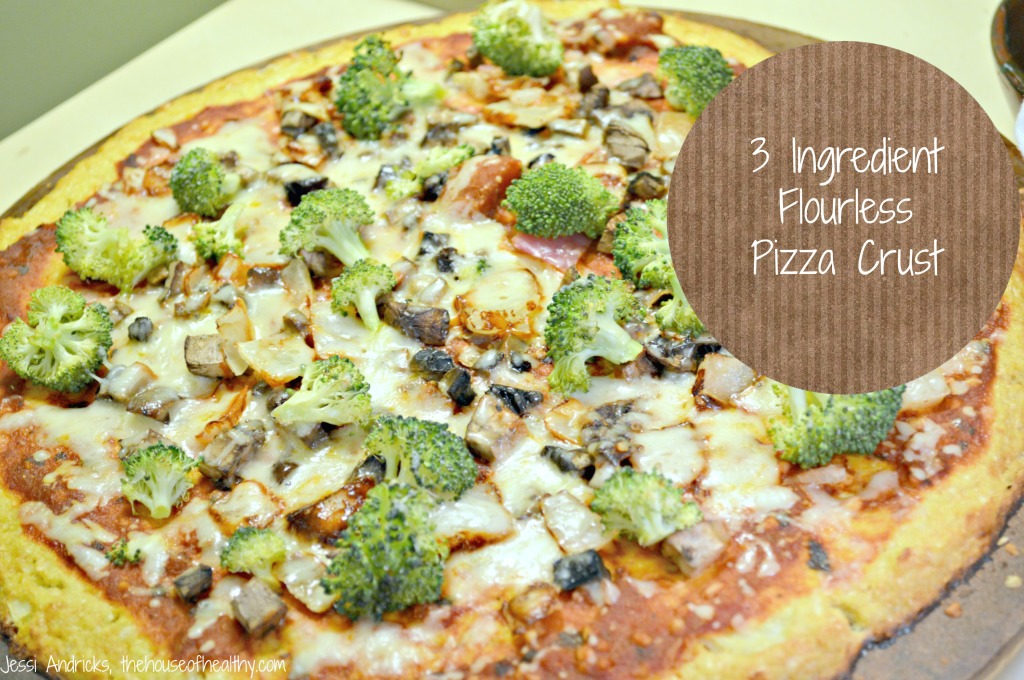 Author:
Jessi Andricks, The House of Healthy
Prep time:
Cook time:
Total time:
Ingredients
Crust:
1 head cauliflower
1 cup organic, cheddar cheese
1 large organic egg
Toppings:
Anything you choose!
Instructions
Preheat your oven to 400 degrees.
Cut your cauliflower head into quarters and place in a food processor or blender. Process until rice-like in texture.
Place on your stove in a pan and cover with a lid. Heat on medium-low, stirring occasionally, until slightly heated.
Pat dry with a paper towel or cloth. Be careful, it will be hot.
Add to a bowl with freshly shredded cheese and egg. Stir until combined and a bit sticky, like a dough.
Spread onto a greased pizza stone. You can push it down with your hands to form out a circular crust.
Bake for 25-30 minutes.
Remove from oven and top with your favorite toppings: I used red sauce, broccoli, mushrooms, onions, garlic, and a little bit of cheese.
Bake for 5-10 minutes.
Remove and cut. You may need to eat with a fork, but it should be a fairly firm crust.
Any favorites that you splurge on in your pursuits of healthy balance? Leave a comment below!
Peace and Love,
Jessi