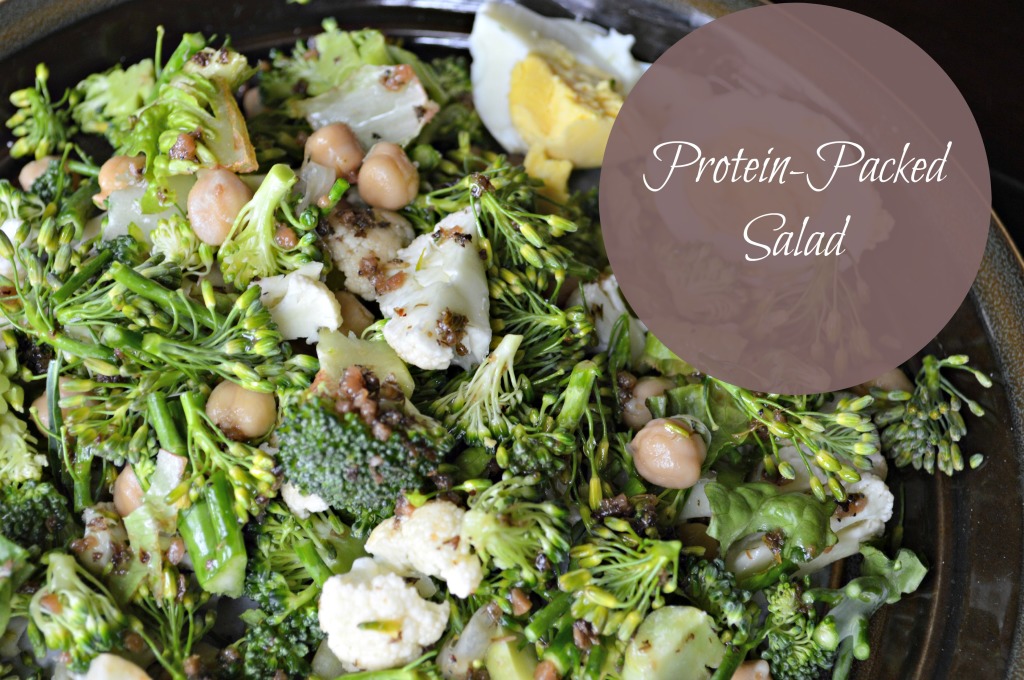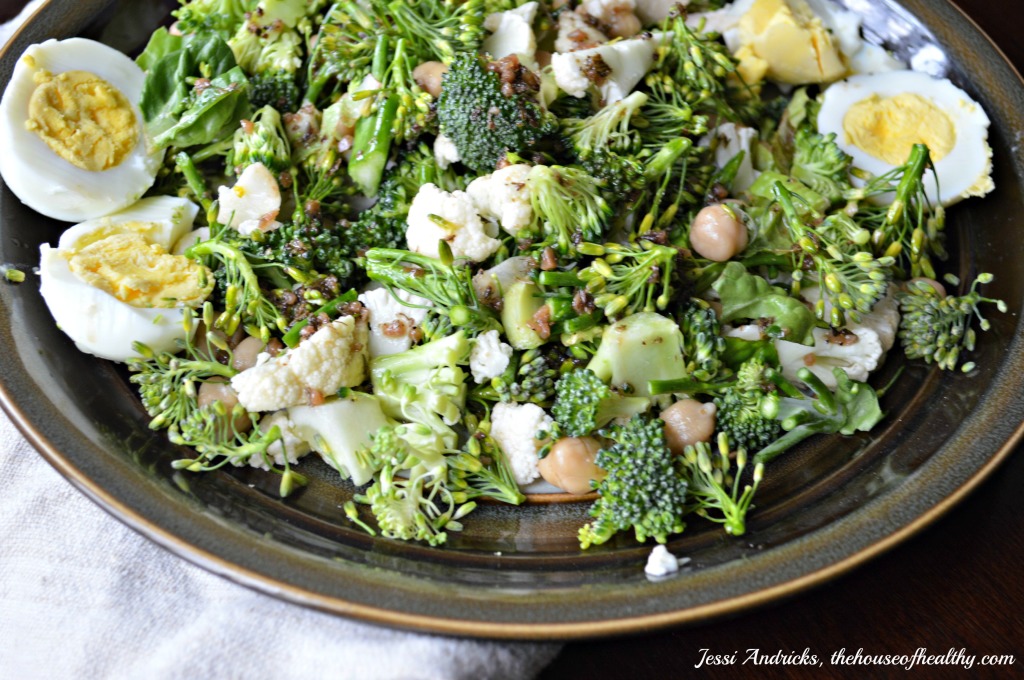 I don't often post straight up salad recipes, but in truth, I eat them quite a bit. Lately we've been making a large batch once or twice a week so we can pack a lunch or have it ready to go when we get hungry. With most salads, I throw together some ingredients to keep it a good mix. It doesn't seem like much of a recipe, so I only feel right share the ones that are super yummy, have a little something different, or help you figure out how to put them together.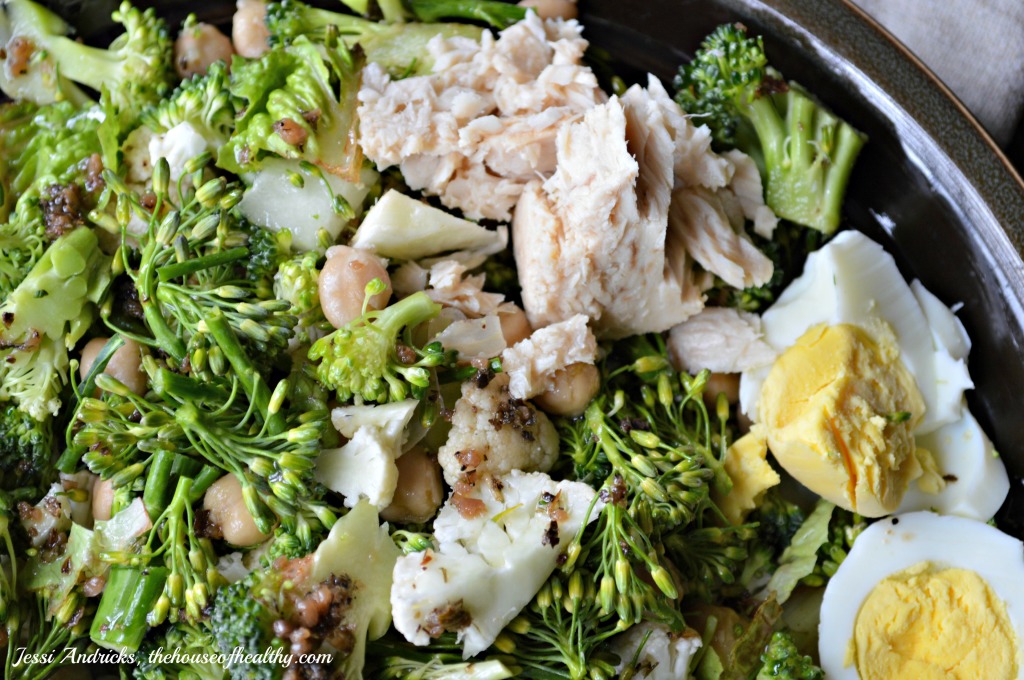 Today's salad recipe is no exception. Last week I made a typical romaine base salad with some chickpeas and a few veggies. No biggie. This week, I realized I need to switch it up. I had very little lettuce, some chickpeas and cucumbers, and an overload of broccoli, broccoli florets, and cauliflower. I paired it with tuna and eggs and suddenly realized I had a a protein-packed super salad.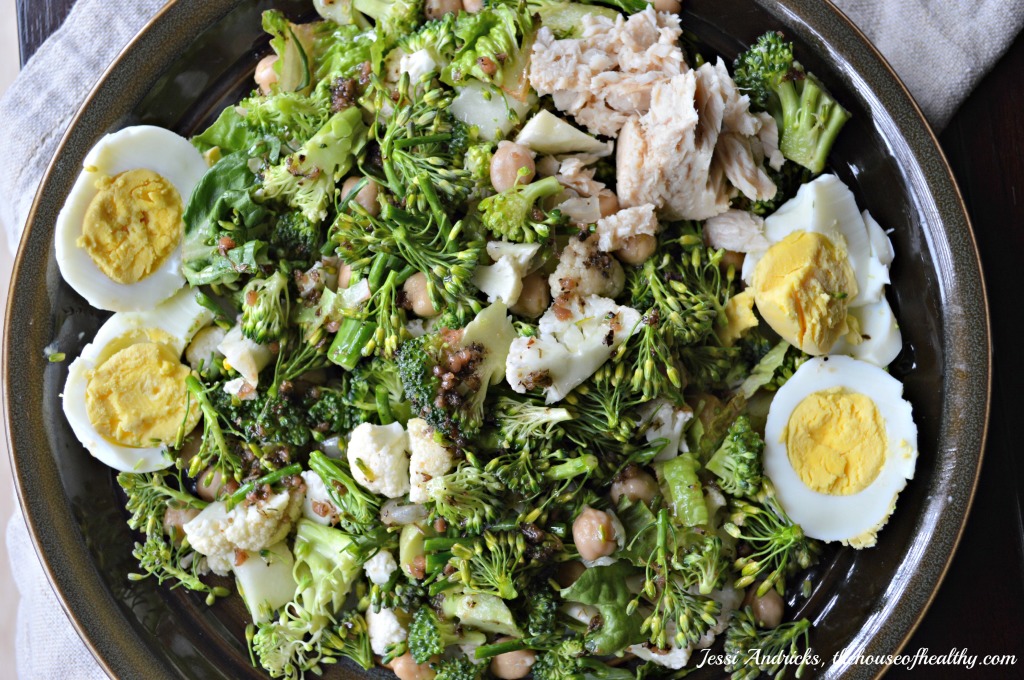 I have been super hungry lately – which happens every time I get busy (from work, play, or whatever). Even if I am sitting still and typing, if I am thinking then I am active and I am hungry. Last week was a combo of running errands, getting psyched about publications, and loads of typing. I knew I needed more protein to help keep me full. Tuna and eggs were my go-to for salads at lunch. This week, the addition of broccoli and cauliflower, both packed with protein, iron, and vitamins. With a vinaigrette, they make the perfect salad. And you can always leave the tuna and/or eggs off for a vegetarian option.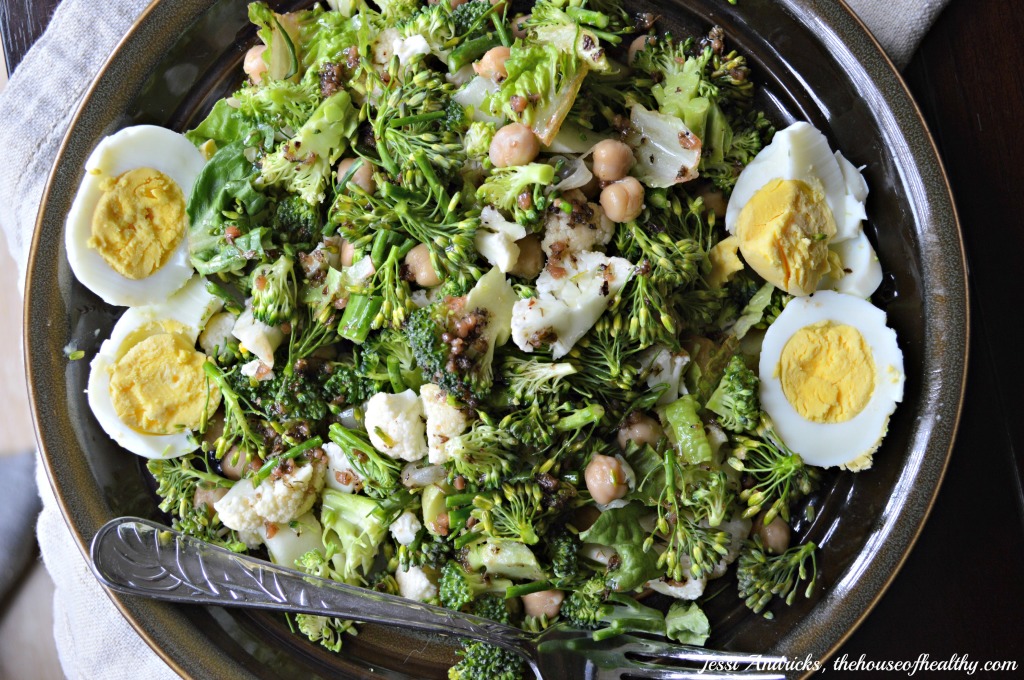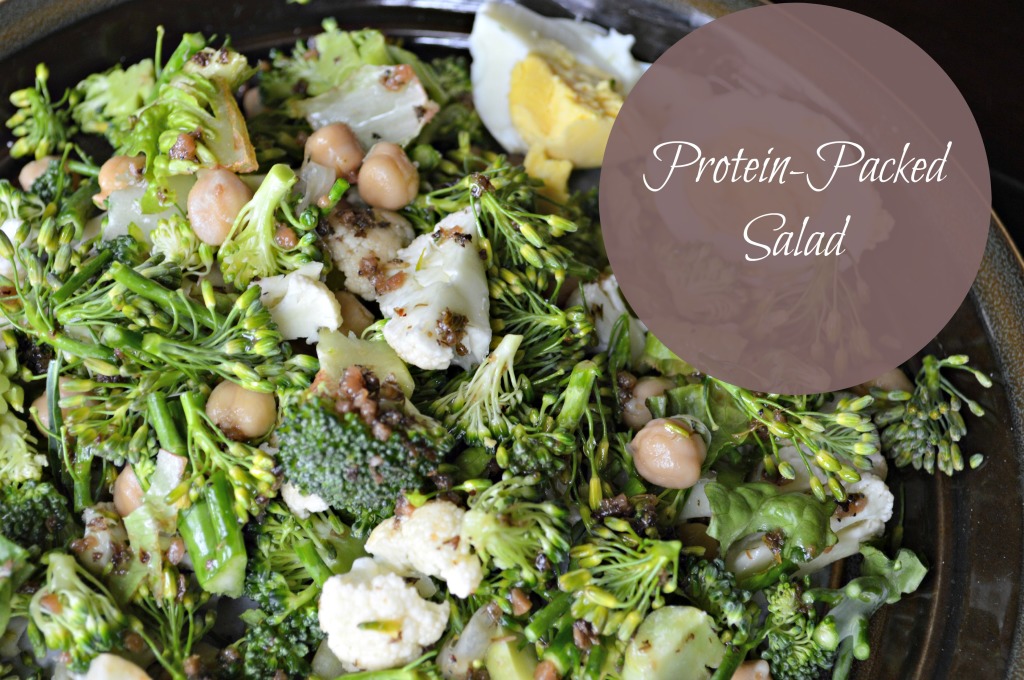 Author:
Jessi Andricks, The House of Healthy
Ingredients
1 can chickpeas (drained and rinsed)
2 eggs, hard-boiled
2 cups broccoli, optional 1 cup broccoli florets
1 cup cauliflower
1 cucumber
*optional 1 can tuna
vinaigrette
Instructions
Chop broccoli, cauliflower, and broccoli florets into small pieces.
Slice and chop cucumbers, de-seeding if necessary.
Add all ingredients to a bowl and toss with your favorite vinaigrette.
Add in halved eggs and serve.
*optional, top with tuna
What are your favorite lunches to make that last the week? 
Peace and Love,
Jessi