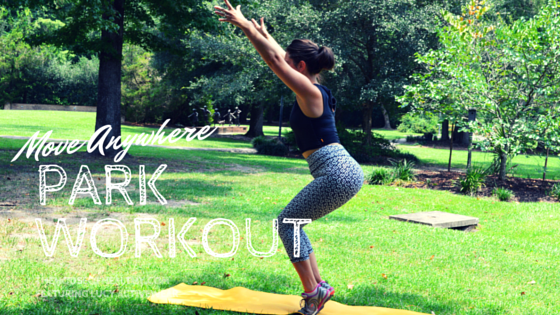 Whether you call it a workout, exercise, or another term, moving your body is an important part of each and every day. Moving your body helps to release stress, improve digestion, and keep your body functioning throughout the day. While I choose to use more mind-body practices, such as yoga or barre or walking, to move my body, you might choose something else. No matter what, my favorite move is one of the most commonly used, in a variety of practices and styles: Planks
Planks are among my favorite go-to move during any workout, exercise, or class. I use and teach them in my barre classes, yoga classes, and in other workout programs. They train your entire core, not just the front abdominal muscles, to help support you along your entire spine, no matter what you are doing during the day.
This workout is one you can do anywhere, even outside, as long as you have a table, counter top, bench, or other waist-high surface to use. Doing Planks from this position helps to protect your wrists from strain and injury, while still training your core. Check out the 4 moves below and get your core trained in no time.
*This workout features Lucy Activewear, my absolute favorite line of workout gear. These style easily go from studio to street, and are incredibly soft, yet durable and always super flattering. The top features a lace back, that makes it perfect to wear for a pre- or post-class stop for coffee with friends, or even a dinner date with your sweetie.The bottoms, as with all Lucy pants I have tried, make your rear look fantastic, while wicking sweat and feeling soft.  Look for another workout coming soon, featuring another fantastic Lucy outfit that I NEVER would have bought for myself, but absolutely love (see it below) Crop tops are so not my thing – unless they are an overshirt – but the styles from Lucy are always functional, comfortable, and make you feel like you look amazing, no matter what the style.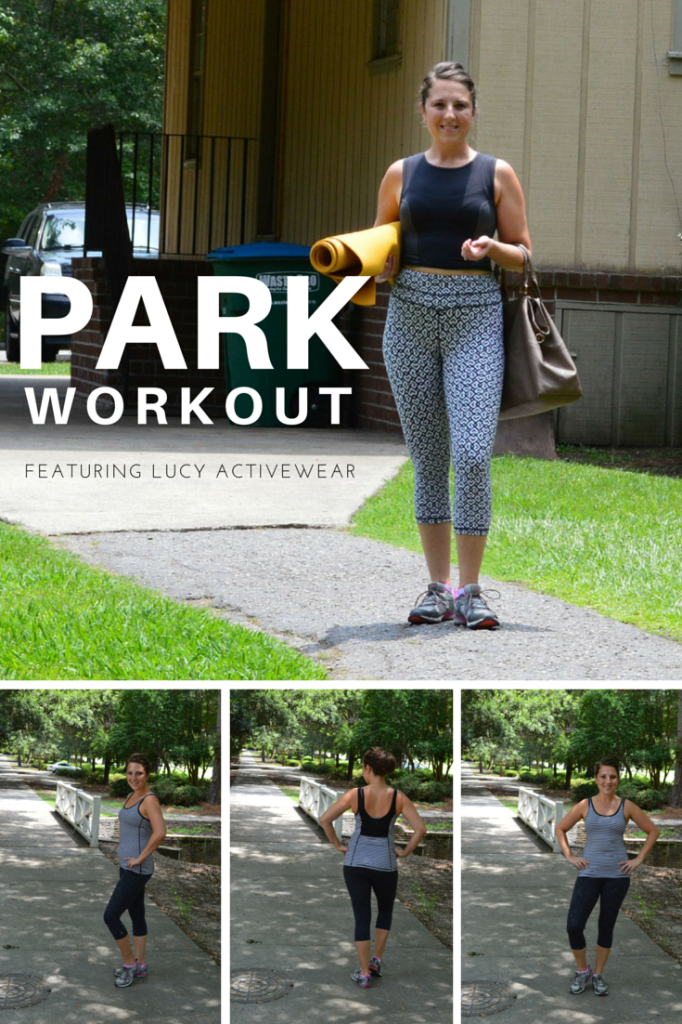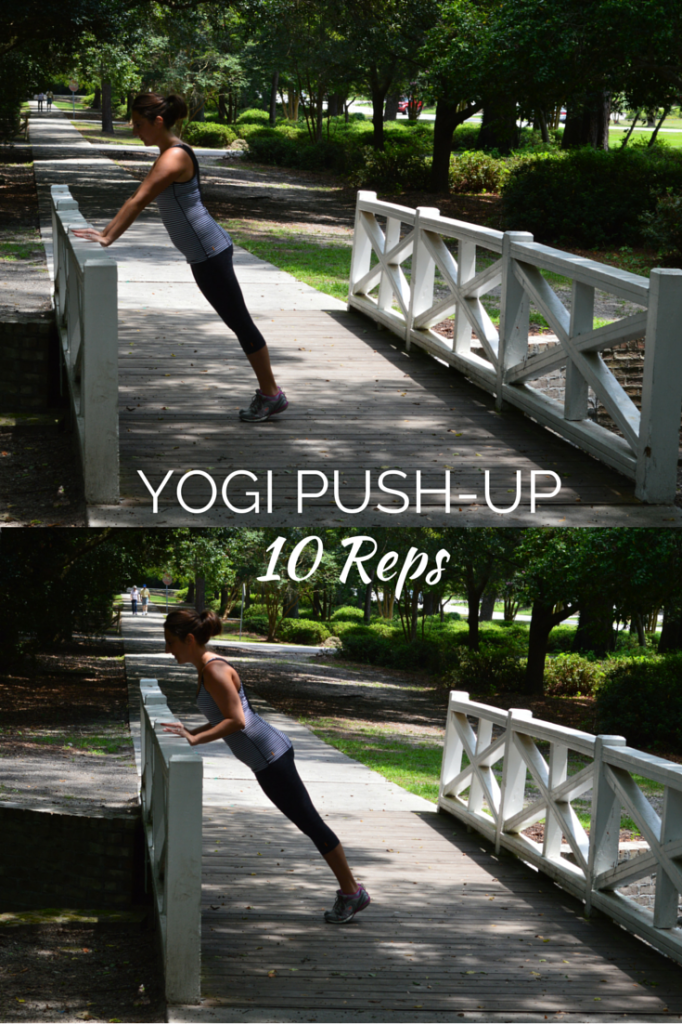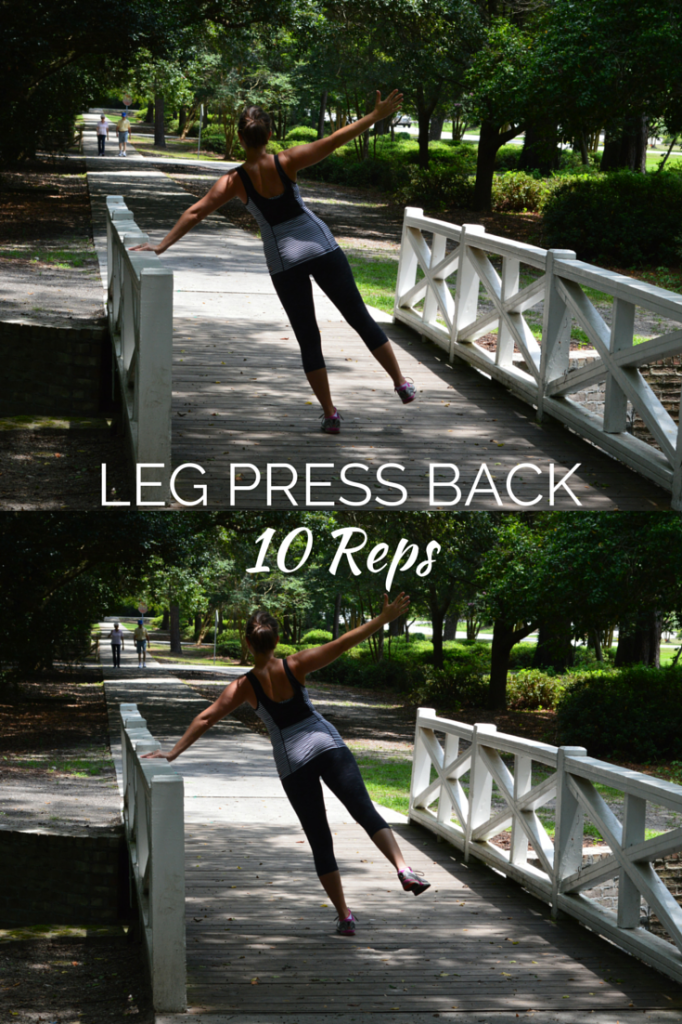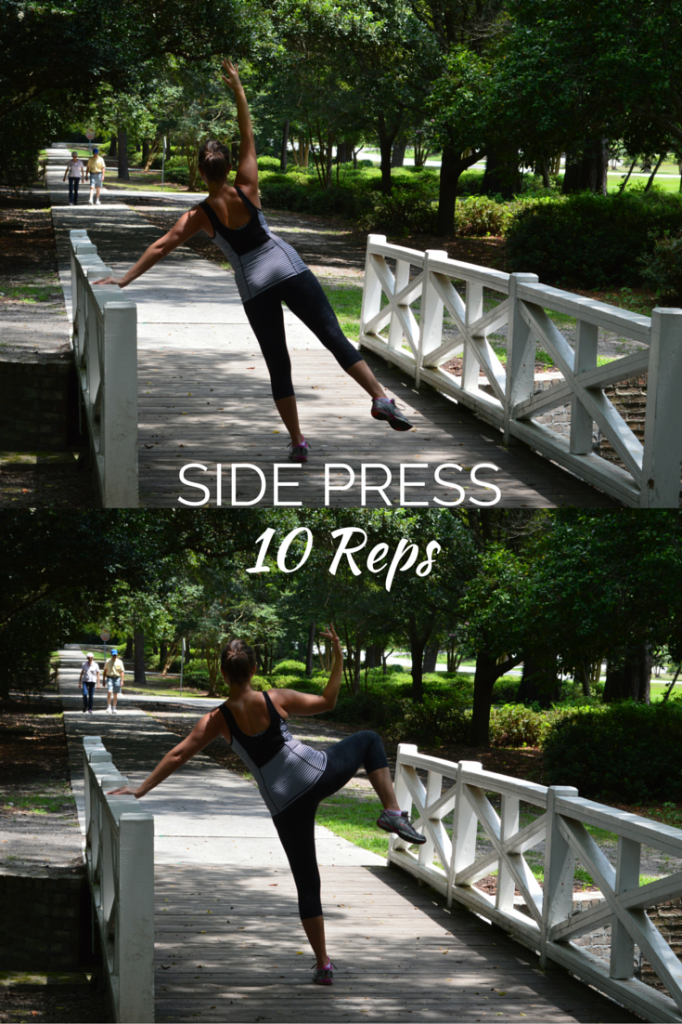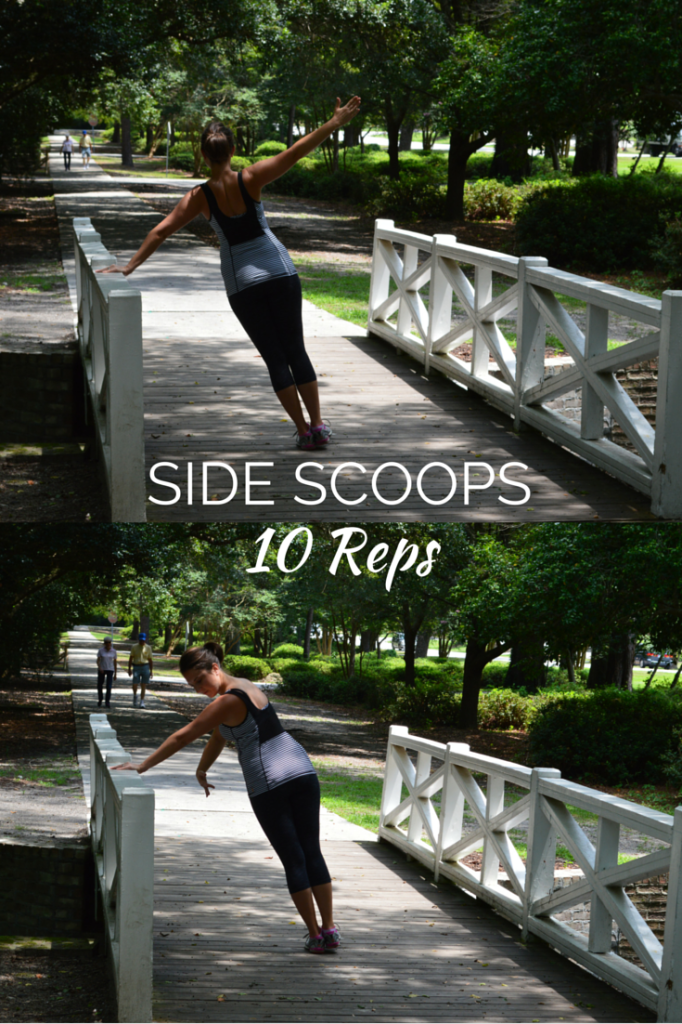 For this workout, use a bench, chair-back, couch, or countertop. Or , of course, a barre. You'll want it to be sturdy and make sure it won't move. 
Yogi Push-Up:
1) Stand in front of your surface, with your hands shoulders width apart. Walk your feet back until your heels have to press to reach the ground and your shoulders and chest are straight from your wrists.
2) Bend your elbows, hugging them in towards your ribcage. Keep them close, so you feel your triceps squeeze as you lower and press back up. As you move, keep your shoulders rolling back and your collarbone wide.
Repeat 10 times.
Leg Press:
1) From your plank, turn to your side for a side plank. Reach your arms into a "T", while engaging your core for balance. Lift your top leg to challenge your balance even more.
2) Flex your foot and press your leg back and inch as your squeeze your glutes. Squeeze back just an inch then press forward an inch.
Repeat 10 times.
Side Reach:
1) In your side plank, reach your right arm overhead and point your right toe. Lengthen through your entire right side.
2) Draw your elbow and knee together, squeezing into the right oblique, along the right side of your body.
Repeat 10 times. 
Side Scoop:
1) In your Side Plank, reach your right arm out to the center, bringing your arms back to a "T".
2) Slowly scoop your right arm under your left side, while keeping your hips level. Engage the core (belly button into the spine) as you scoop.
Repeat 10 times. Switch sides and repeat the entire sequence. 
If you'd love to try these moves with some Lucy Activewear of your own (which I highly recommend, because it rocks!), you can check out Lucy Activewear here (affiliate link): lucy.com
Where ever you are, get outside, get moving, and enjoy this amazing thing you call your body.
Peace and Love,