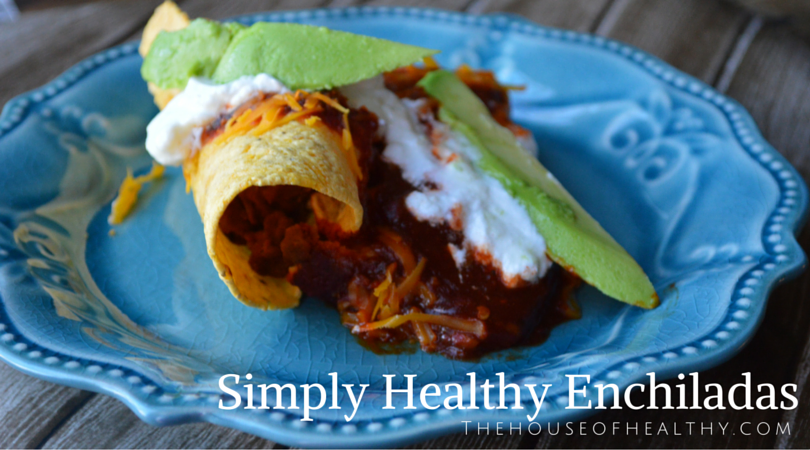 Mexican and tex-mex foods can often get lumped into the unhealthy category. Usually, it's for good reason. They can be full of unhealthy fats, processed ingredients, and loaded with salt. Most restaurants, even those where you pick your ingredients, use fats to cook and re-fry their beans and load them with even less healthy fats from processed cheeses and sour cream. They also tend to come with large amounts of chips and flour tortillas, which can be fried or lack some healthy fiber and grains. And many sauces contains large amounts of sugar and salt to flavor them, along with the healthier spices.
Luckily, these dishes aren't inherently unhealthy. In fact, they can be made healthy for you very easily with a few swaps.
Here's the breakdown:
Refried Beans vs Pinto Beans
The thing that makes refried beans unhealthy is the refried part. They are often cooked in oils and have fats or lard added to them. Instead, opt for the healthy origination – pinto beans. Pinto beans are less tough than black beans, so they can be mashed easily into a refried beans texture, without the addition of fats or oils. Pinto beans are high in fiber and protein and make the perfect vegan or vegetarian option.

Beef vs Beef crumbles or Grass-fed Beef
Conventional beef can be full of unhealthy fats, hormones, and even anti-biotics. Instead, you can go for a plant-based beef crumble, to get the beef texture it will be flavored with the spices added in the dish). This often ups the fiber, and keeps the protein, without the unhealthy extras. Another option is grass-fed, organic beef, which has more essential fatty acids and is free of the other icky stuff.
Flour Tortillas vs Corn Tortillas (or better yet, sprouted grain or brown rice)
Flour tortillas often lack in nutrients. Make a simple swap to corn tortillas, which have a little more fiber and less gluten, or even better, opt for sprouted grain or brown rice wraps. Brown rice wraps are gluten-free and contain fiber, so they won't disrupt your digestion, and sprouted grain tortillas contain enzymes and nutrients that may actually help improve digestion.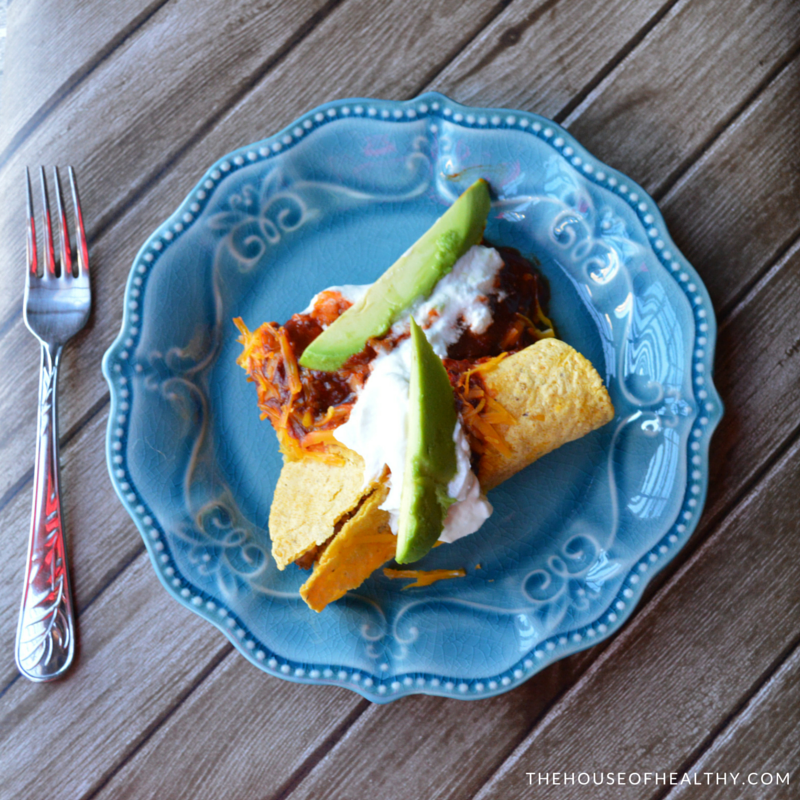 Processed Cheese vs Vegan or Organic Cheese
Many cheeses used in restaurants, or even bought in stores, are more of a cheese-product than real cheese. They can have additives, chemicals, hormones, and more added to them. Make sure you use organic, grass-fed, or no hormone cheese whenever possible. This makes sure the quality is better and is often easier to digest. You can also go for a vegan option, which is processed but is much healthier than many other cheese choices.
Sour Cream vs Greek Yogurt
Sour cream offers a rich flavor, but can also contain a ton of unhealthy fats, hormones and digestive woes, without much other benefit. If you want the rich taste, opt for Greek yogurt, which may or may not contain fat, but also offers probiotics to help improve your digestion as well as high amounts of protein. Make sure to get organic or grass-fed whenever possible, or labeled "No growth hormones", "No rBST", or "No antibiotics".
Guacamole vs Avocado
Guacamole isn't really unhealthy. It does contain fat from the avocado, but this is healthy fat. The rest of the ingredients are simple fresh herbs, spices, and produce. The reason to go for avocado over guacamole is just to keep it simple. It is really easy to load up on guacamole, because it is so good, but if you stick to just one avocado per pan, you get the benefits and flavor without going overboard. This one is really your call to make. I'm not one to skimp on avocado or tell you to only eat half or a quarter. Go for the whole thing or make it into guacamole, just know that slices are easier to judge portion-wise vs scoops of guac.
Jar of Enchilada Sauce vs Jar of Enchilada Sauce
You might have a fantastic recipe for an enchilada sauce. If you do, go for it. I didn't have one and wanted this to be a super quick meal to make and freeze.  Just like spaghetti sauce, there are some really great options and some really awful ones. Look for organic to start, this way you know the ingredients are less processed, a bit more fresh, and contain no artificial chemicals or preservatives. Then look for one without a ton of sugar. You will have plenty of other spices and flavors to round out your meal, without adding in a ton of extra sugar. The same goes for salsa and any other sauce you might be trying.
I used my swaps to make a few trays of enchiladas – one to eat for dinner and one to freeze for another time. It seems like a ton of ingredients, but it is really easy to make and you'll most likely have extra to freeze or enough for a large dinner group.
Simply Healthy Enchiladas
Makes enough filling for 2 pans of enchiladas. You can freeze one pan or refrigerate the filling to use at another time.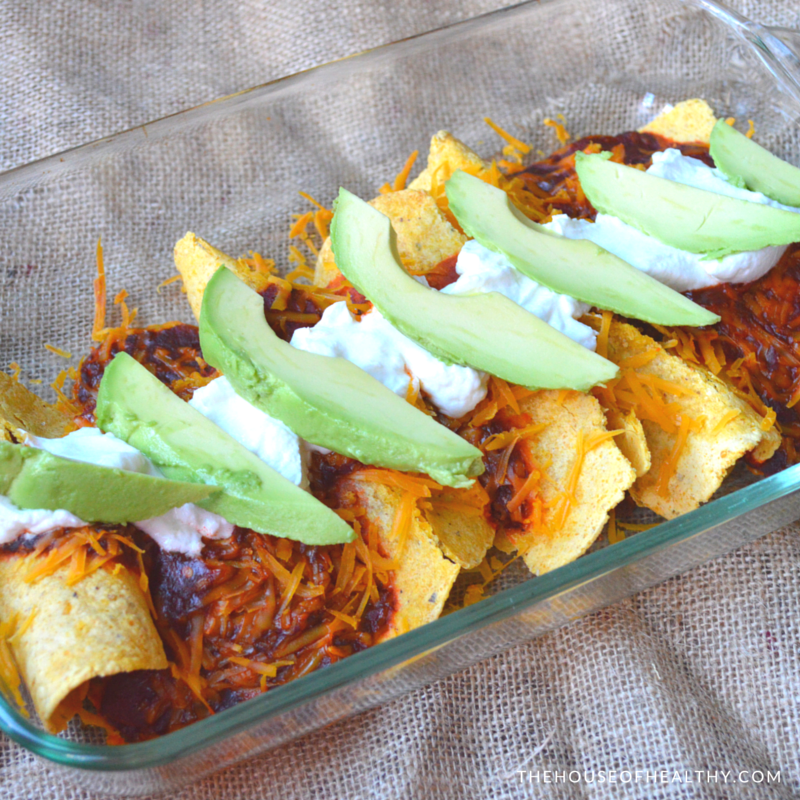 1 15 oz can pinto beans
3/4 ground beef or vegan beef crumbles ( I used an 11 oz package of Beyond Meat beef crumbles)
1 tbsp olive oil
1/4 cup low sodium chicken or vegetable broth (or water)
1 tbsp chili powder
1 tsp paprika
1/2 tsp cayenne powder
1/2 tsp cumin (optional)
1/2 tsp garlic powder
1/4 tsp onion powder
2 tbsp nutritional yeast
1/2 tsp sea salt
6-12 corn tortillas (sprouted grain is best)
1 small tomato, chopped  or 2 tbsp salsa
1 can/jar red enchilada sauce
1/2 cup shredded cheddar cheese (I used Daiya vegan cheese)
1 avocado
1/4 cup plain Greek yogurt
Preheat your oven to 350 degrees.
In a large pan heat your olive oil over medium heat. Rinse and drain our beans and place them in a small pot to heat slightly. Once heated, mash slightly with a fork and set aside.  In your large pan, add your beef crumbles or beef to the oil and cook until warm or brown. Add in your beans and broth and start to mix together. Add in your spices to flavor your mix and absorb some liquid. Mix until coated and add more spice is desired.
While your mixture heats. place a few of your corn tortillas in the pan and cover with a lid to "steam" them and soften them while your filling cooks.
After a minute, remove your shells and remove your filling from the heat. Grab a casserole dish and start to fill it up. Grab a scoop of your filling, about 2-3 tbsp, and place it in your tortilla. Fold the edges in and flip it upside down as you place it in your pan, holding the seam together. Repeat until your pan is full. If making 2 pans, go ahead and assemble the rest. Otherwise, set the extra filling aside to refrigerate later.
Pour your sauce over the tortillas and sprinkle with your shredded cheese. If you are freezing one pan, go ahead and pop a lid on it, label it, and place it in the freezer. Thaw slightly before you reheat. If you are not freezing, pop in the oven for 15-20 minutes. If you are worried about your tortillas getting dry. keep your dish covered with aluminum foil and add a bit of liquid to your pan.
When heated, top with avocado slices and Greek Yogurt. Serve while warm.
Enjoy!

PS Check out this and the rest of the Modern Detox-friendly recipes here!