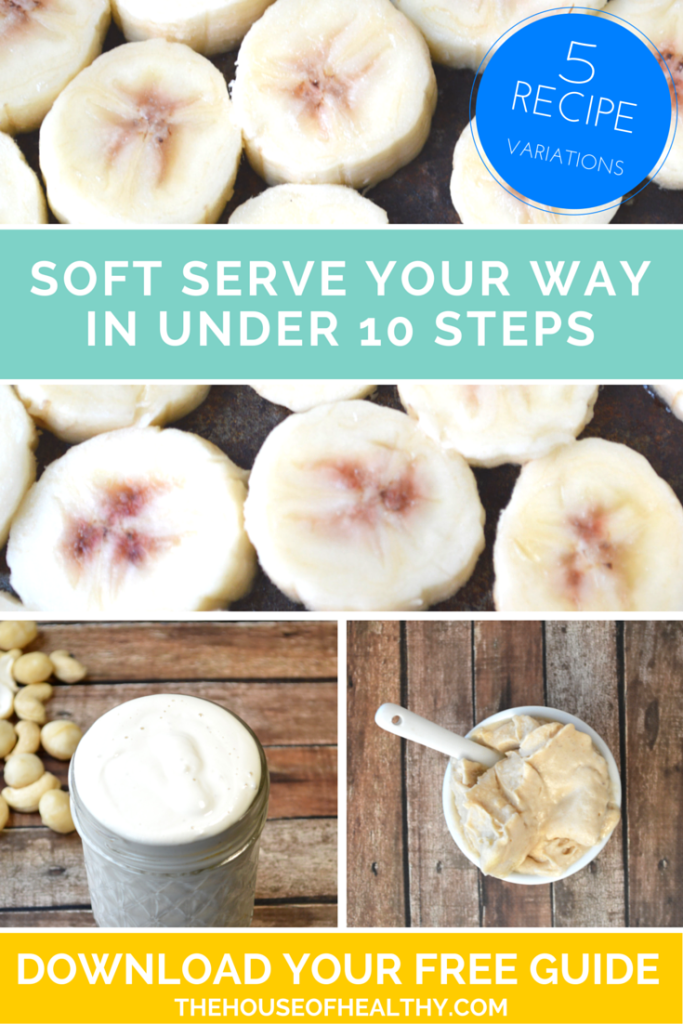 When you first start eating healthy, or even when you have been eating healthy for a years, it can be difficult to find healthy, but satisfying desserts. Ice cream  and soft serve as off-limits, as are any cakes, baked goods or anything remotely satisfying. You are often left with a single piece of dark chocolate (delicious, but hardly qualifies as a dessert) or a cup of plain berries (again, not really a dessert). Cutting back on sugar and processed foods, as most people do when starting a healthier diet plan, often limits what you can reach for in the sweets department, especially when it comes to thick and creamy ice cream and soft serve.
Most ice cream and soft serves are made with loads of processed sugar, unhealthy dairy (think GMOs, anti-biotics and hormones, and digestion upsetting lactose), and even flours and thickeners to stabilize. The add-ins, such as candies, cookies, and chocolate sauces, often make it even less healthy for you, as these ingredients are rarely made from the best quality.
When you can't reach for a scoop or two or your favorite ice cream after your dinner, or perhaps just on a hot day, it can be frustrating and trigger you to slowly make your way out of your diet, building right back up into those unhealthy habits from before. It is these seemingly small things that often hinder our efforts to live healthy, and make us do a 180 right back into our old eating habits and lifestyle. No one likes to be deprived after all and I don't blame them.
So what to do instead?
Make your own soft serve dessert in under 10 steps and, really, in under 10 minutes.
No baking, no crazy ingredients and no guilt when finally sitting down to eat it. This simple dessert is made up fresh ingredients that pack a ton of naturally satisfying sweetness and soft serve ice cream-y texture. And it is made from mostly 1 thing: a banana.



Now before you write off bananas as a starchy, sugary, yellow/white food (like in those ads for 5 foods to avoid for a flat belly), here are a few things to know about bananas:
They are high in potassium, which is great for workout recovery and is super heart healthy
They are high in fiber, which helps keep your digestive tract regular (especially when blended and already broken down a bit)
They are naturally sweet, which helps to keep cravings and blood sugar in check
They are high in energizing B vitamins
They make a super creamy dessert with just a few other ingredients
When frozen and then blended, bananas stay thick, but also become creamy. This mimics the texture of ice cream or soft serve, especially when blended with a bit of nut butter. It is much thicker than a smoothie, and doesn't taste strictly like a banana. You can add in other flavors and ingredients to make it tastes just like your favorite ice cream. only better.
Soft Serve Your Way:
Makes 1 serving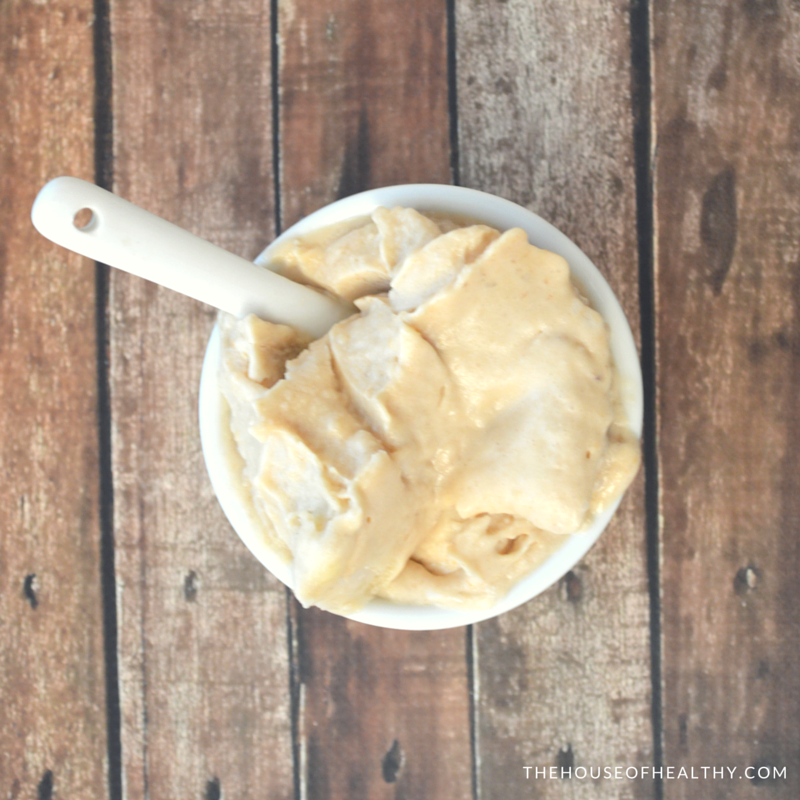 1 (frozen) banana
1 tbsp non-dairy milk, unsweetened
1 tbsp nut butter (optional)
Peel and freeze a large banana. When frozen, slice your banana into 1/2 inch slices. Throw them in your blender with your liquid and nut butter (if using). Blend for 5 seconds Stop to scrape the sides of your blender. Pulse to blend, alternating between pulsing and scraping when needed. It should only take a minute or two to make a creamy, thicker than a smoothie, consistency. Scrape into a bowl and pop in the freezer for 10 minutes to set. Then remove and eat.
Want more soft serve recipes? Download your Soft Serve in Under 10 Steps Guide, featuring 5 additional recipe variations.


Enjoy!