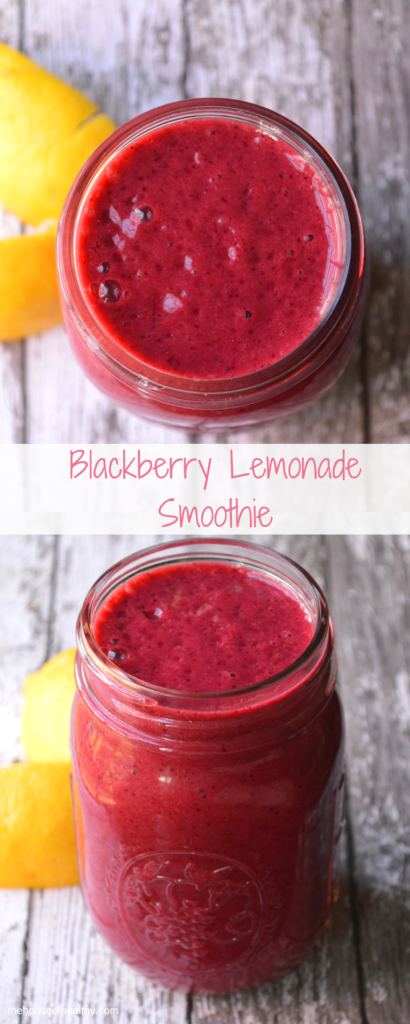 When work gets super busy and/or the weather heats up, there is one thing I start to rely on more and more – smoothies. They are such a refreshing treat to help cool me down and fill me up. I love to prep the ingredients ahead of time, throw them in a blender and know that I am making something super nutritious for myself. It fuels me, packs my diet with nutrients that it sometimes lacks and guarantees that I'll have at least one healthy meal or snack in my day, even on the busiest of days.
Smoothies are also great because you can play with flavors and ingredients from some of your favorite snacks, meals and drinks. I like to add in superfoods like acai, chia seeds and flax seeds, or nuts like cashews and almonds, to change the flavor and consistency. I also like to add in different fruits and veggies to change the nutrition and taste. Some of my favorites flavors are berries, citrus, herbs and green veggies like peas and broccoli.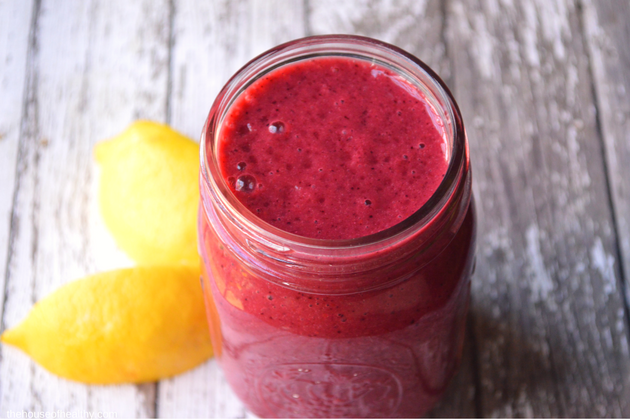 I love this blackberry lemonade smoothie because it tastes so fresh and bright. It is simple to make on those extra hot summer mornings or for a refreshing afternoon snack. The lemon adds a burst of flavor that is balanced our by the sweetness of the banana and the tartness of the blackberries. The coconut milk adds healthy fats that make this a more satisfying meal or snack, as well as a much creamier smoothie.
Here is a breakdown of the benefits of the ingredients:
Lemon: high in vitamin c, detoxifying
Blackberries: high in fiber and anti-oxidants
Coconut Milk: high in healthy saturated fats (medium chain)
[sp_recipe]
For more smoothie recipes, be sure to check the Free Resource Library by signing up below. You can also find more in my book, The Smoothie Life, available on Amazon.com.

Enjoy!