The fourth of July is right around the corner, which means that if you live in the states, you are most likely heading to a family, friend or neighborhood cookout, hanging around outside, and maybe even lighting up some fireworks. And while holidays don't quite scream healthy, energizing food and exercise, it doesn't have to be that way.
With a few simple tweaks, you can stay healthy and full of energy for all the summertime 4th of July festivities.
Eat great, move more, and embrace the freedom of summertime – during the 4th and all summer long!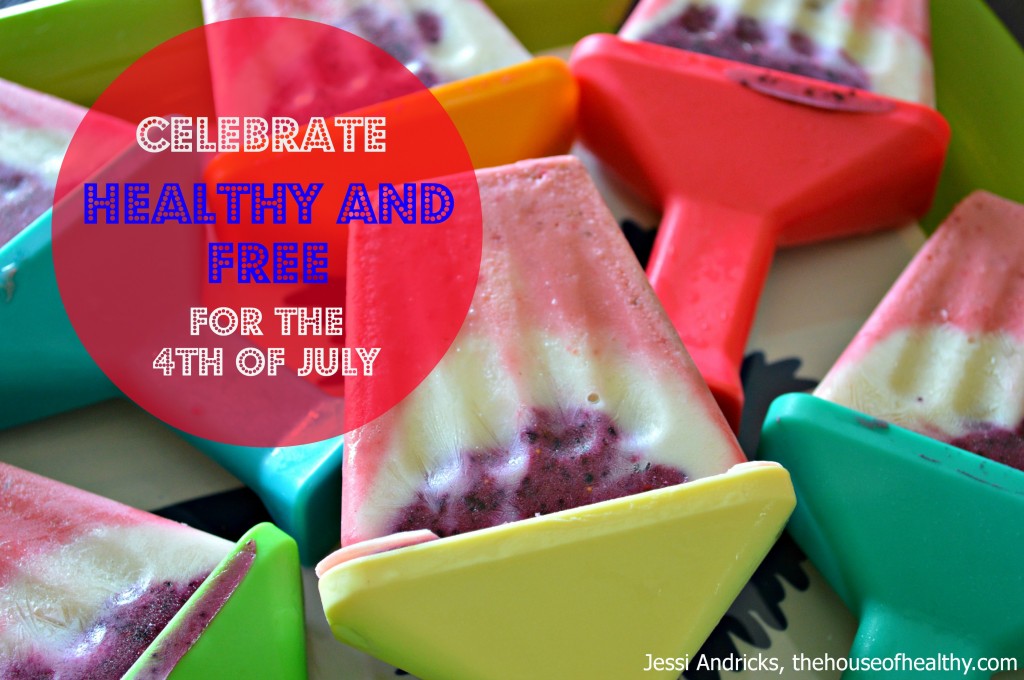 1) Stay hydrated
Chances are you'll be outside enjoying the summer sunshine at some point in your celebration. Which means there is a good chance you'll be hot and sweaty for part of your weekend. Stay hydrated to keep cool and replenish your fluids. If you are looking for some fun alternatives to water, try watermelon, coconut water, juicy fruit salad, fresh juices, or even sparkling water. *Note: alcohol and coffee will make you more more dehydrated to make sure to replenish with the good stuff. 
2) Prepare your food
If you are hosting your own cookout or heading to a friends, bring a healthy dish that everyone will love. Plan a huge colorful salad that catches everyone's eye. Pair it with a lemon tahini dressing or a balsamic vinaigrette. For a dessert, make a fresh and juicy fruit salad or some kid-friendly healthy popsicles. If you are grilling and a vegetarian, bring some veggie burgers with you to throw on the grill. 
3) Stay energized
Eat well. Drink juice. Sleep. These will help you stay full of energy all weekend long. Even if you are busy and booked from morning to night each day, make sure to catch some zzz's each night so you can stay energized for your celebrations. 
4) Play outside
Exercise is important. Even on a holiday. But if you are outside celebrating, why not turn your exercise into play? Jump rope with kiddos, go on a bike ride, play a game of tag, head for a run in the sunshine or a walk with your dogs. If you like sports, organize a game with your family and friends during the party. Just move and have fun with it. You'll be amazed at how great it feels!
5) Enjoy yourself
Above all else, have a good time. Celebrate.  You'll find that hydration, good healthy food, sleep, and moving around a bit only help you enjoy yourself even more. 

Have a great time and let loose. 
What is your favorite 4th of July tradition? And what step can you take to stay healthy and energized all summer long? Leave it in the comments below. 
If you are ready for more fun, freedom, and health, make sure to sign up for

Lighter in 10 Days

. Program starts Monday, registration closes this Saturday. 
Happy 4th of July!
Peace and Love, 
Jessi