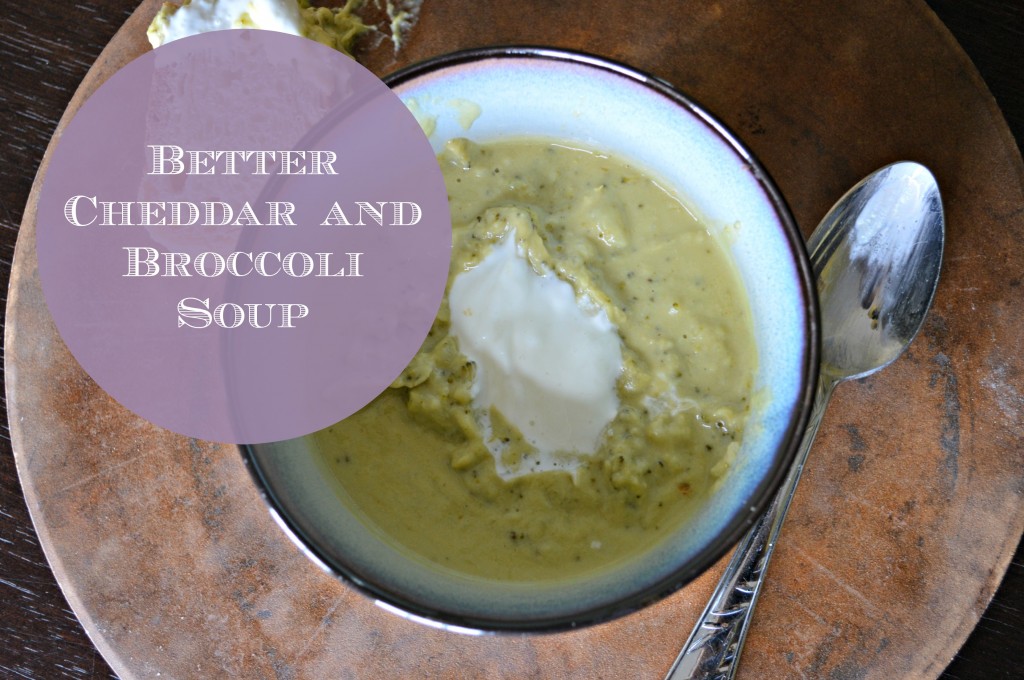 Soup has never been my best dish. I have a few I can make, but most turn out fairly awful, such as a tomato basil bisque with coconut milk, that tasted more like a thai butternut squash. Major fail. After finding the corn and cauliflower runner's soup recipe in my old Runner's World training guide, I decided I might be able to change some ingredients and make an old favorite. A soup I hadn't had in a looooong time, due to a cheese intolerance.  Broccoli Cheddar Soup.
The good news is – I can tolerate most organic/grass-fed non-creamy/gooey cheeses AND this soup was oh-so-good. There was a moment while making it that I thought, "What if it's bad when I taste it?" and then I did. And it was awesome. Cheesy, creamy, and full of flavor. With very simple ingredients. Basically, its a new favorite and even if you are terrible at making soup, you can make this one and have a new favorite , too.
(And it's easy to make vegan and already gluten free).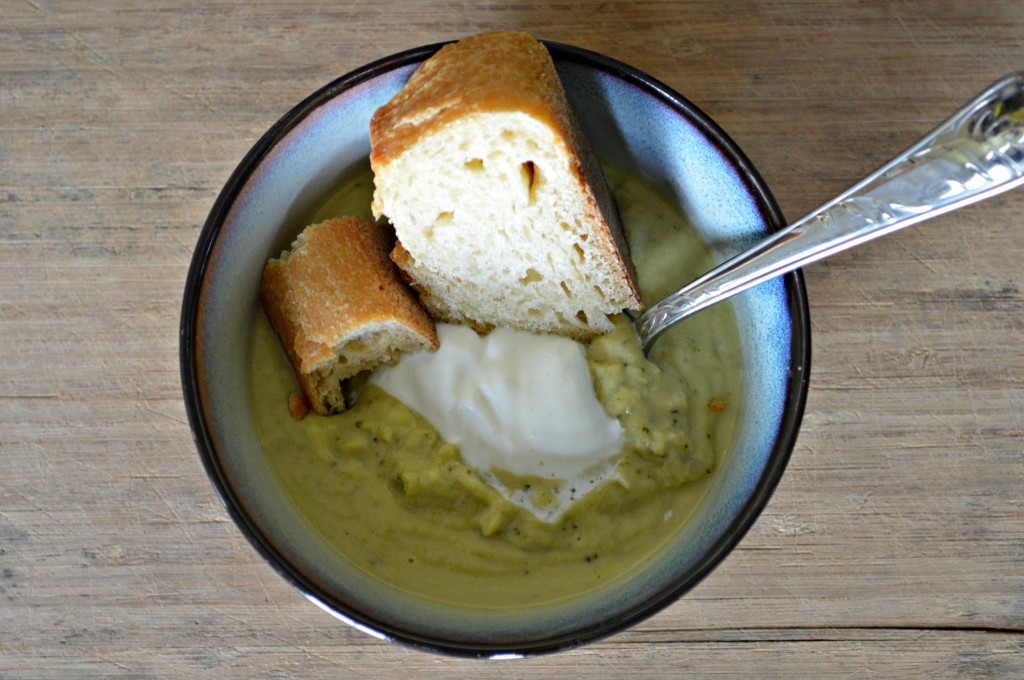 No-Guilt Broccoli Cheddar Soup:
Makes about 4 servings
1/2 head cauliflower
1 head broccoli
3 cups coconut milk, plain, unsweetened
1 tbsp olive oil
1/4 sweet onion, chopped
1/2 cup cheddar cheese (organic, grass-fed is best. You can also sub vegan cheese or omit and add more nutritional yeast if needed)
2 tbsp nutritional yeast (if you don't have it, you can omit)
1 tsp sea salt
*optional Plain Greek Yogurt for topping
Steam broccoli and cauliflower until soft. While steaming, heat olive oil in a large pan over medium-high heat. Add chopped onions and saute until cooked through. Add broccoli, cauliflower, coconut milk, nutritional yeast, and sea salt to the pan. Heat until warm. As it heats, you can start to "mash" or break apart the broccoli and cauliflower a bit. Reserve 1 cup of the solid mixture and add the rest to a high speed blender. Blend until smooth and add back to your pan. Mix it together and add the cheese, while still heating. Once the cheese has melted, turn off the heat and serve it up!
I like to pair it with a nice chunk, warm piece of sourdough bread and a small dollop of Greek Yogurt.
I am heading off this weekend to Farm Aid (one of my bucket list items) to celebrate my upcoming Birthday, so look for pics or at least a round-up next week. And along with that I have a BIG announcement coming out to the newsletter over the weekend and to the blog later next week. If you want the inside scoop sooner, subscribe here.
What are your fun weekend plans? Any good meals or recipes  planned – perhaps a delicious soup ;)?
Peace and Love,
Jessi