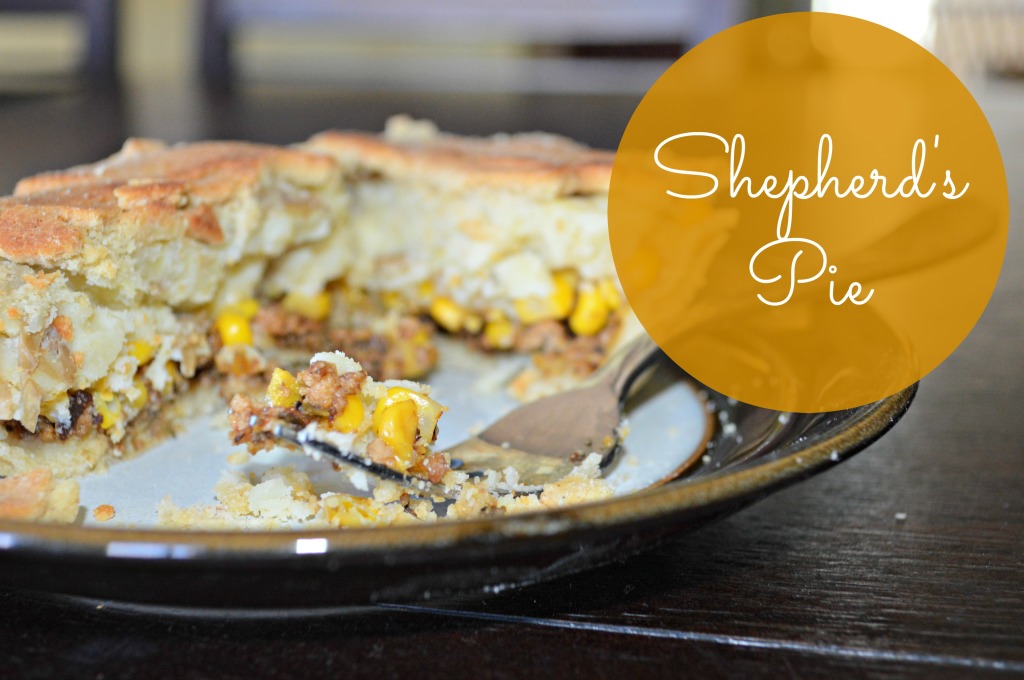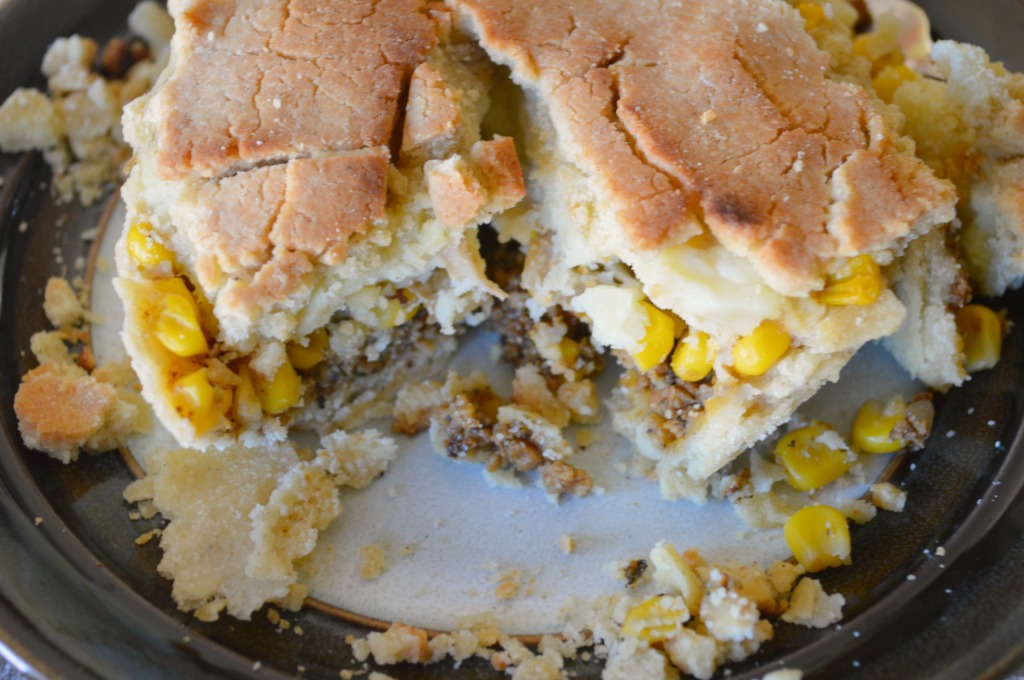 I know I have mentioned it already, but it was a cold weekend. When it was sunny, I wanted to head outside, bundled up, and feel the crispness of the air (a bit crazy, yes, but I love exercising in the cold!). But when it wasn't sunny, or when we were inside, I wanted to be bundled up in front of the fire, under a blanket, sipping something warm. So when it was time to make dinner, only warm meals would do. It was definitely a weekend for comfort food, but it had to be healthy to balance out all of the candy indulgences from Halloween 😉
The perfect balance was this Shepherd's Pie. It is indulgent, but really not too bad for you. I've always been a fan of Shepherd's Pie – the ingredients are so simple, and they go together so perfectly, but no always healthy. What used to be a once in a blue moon indulgence, can become a cold-weather favorite with a few tweaks:
– Go Organic where you can: look for organic meat, non-meats, produce, dairy, and flour
– Choose better flour: Spelt is an ancient grain and a great alternative to regular (or wheat) flour. It is also lower in gluten than wheat, but still high in fiber. If you can't have flour due to gluten intolerance, choose a gluten free flour.
– Swap out heavy broths and sauces for vegetable broth. Use a low-sodium veggie broth to add extra flavor and juiciness to your dish.
– Potatoes: Steam them to save time and nutrients. Boiling draws essential nutrients out of your produce as it cooks, which is why the water can turn the same shade as your food (think green water and kale, yikes!). Steaming keeps nutrients in tact and saves time, so make sure to steam instead. You can also mash with non-dairy milks if needed. If you do eat dairy, add Greek Yogurt for creaminess and protein.
It's a healthier way to warm up with an old favorite.
*Note: this recipe uses the same pie dough as the Mini Chickenless Pot Pie, which you can find here.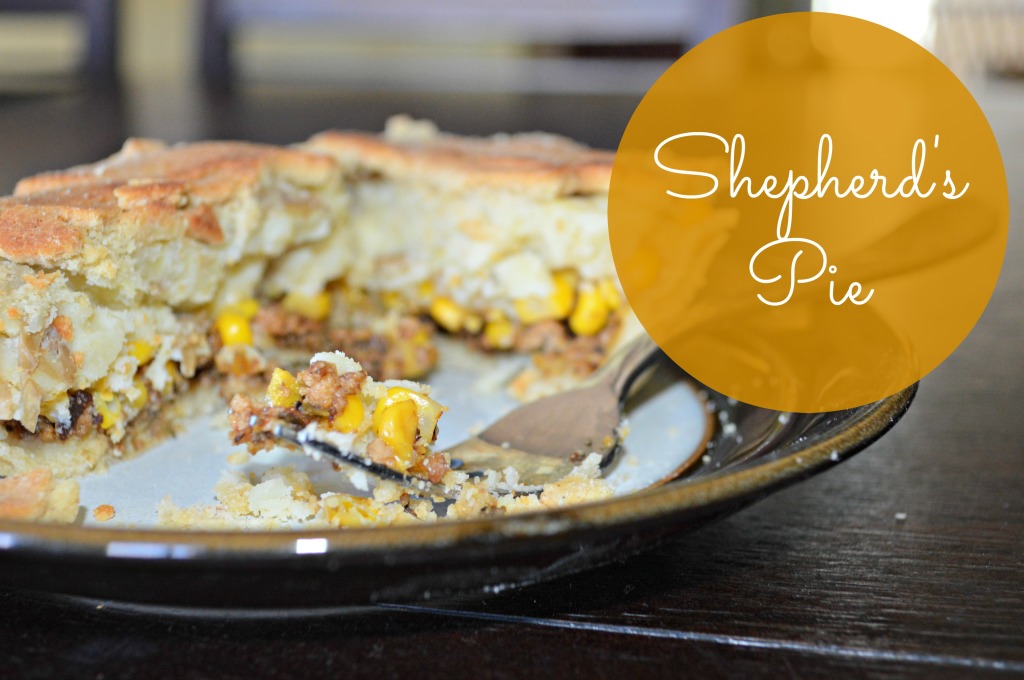 Author:
Jessi Andricks, The House of Healthy
Serves:
1 pie or 4 mini pies
Prep time:
Cook time:
Total time:
Ingredients
½ bag frozen corn
5 yellow potatoes
1 cup meatless beef crumbles (I used "Beyond Meat"
½ cup vegetable broth
1 tbsp chopped onion
1 garlic clove, minced
1 tsp thyme
½ tsp sage
pinch salt
pinch black pepper
2 tbsp olive oil
1 tbsp vegan butter or organic butter
¼ cup unsweetened coconut milk
½ cup plain Greek yogurt (leave out if vegan)
dough (from Chickenless Pot Pie recipe, link above)
Instructions
Preheat oven to 350 degrees. Grease 1 regular pie pan or 4 mini pie dishes with vegan shortening or coconut oil. Prepare dough as directed (see above for link to post) and set aside. In a large pot, steam potatoes (with skins on if you prefer) until soft. While steaming, heat olive oil in two skillets/saute pans, over medium high heat. In one pan, add your corn, salt, and black pepper. Cook the corn until soft and mash it just a bit to break up some of the kernels. In the other pan, add your onions. Saute until slightly translucent and add your "beef" vegetable broth, thyme, and sage. Cook until the liquid absorbs and the "beef" is unfrozen.
When your potatoes are soft, place them in a large bowl with garlic, butter, coconut milk and optional Greek Yogurt. Mashed them with a masher or fork, or whip them up with an electric mixer.
Assembly: roll out your dough as directed. Place in the bottom of the pie plate(s). Layer beef, corn, and potatoes. Add pie crust to cover. Pinch the sides to seal and place in the oven for 30 minutes.
Let cool for 10 minutes and eat. You can also make this ahead of time and keep it in the fridge. Reheat and serve.
I'd love to hear from you:
What is your favorite thing to bake once the weather cools down? Are you a cold weather lover or hot-blooded?
And, most importantly, what holiday dishes would you like to see made healthier?
Also, 21 Days to Flourish November is in full-swing, and the December registration is now open! We'll start after Thanksgiving (on December 1st) and roll through, right up to Christmas. If you are worried about getting healthy before another year passes, or staying healthy through the holidays, this is your chance to go for it. More info and registration can be found here or email jessi@thehouseofhealthy.com.
Peace and Love,
Jessi
PS How do you like the new recipe set up? Also, I have no affiliation with Beyond Meat, and they did not sponsor the post. They just make great tasting vegetarian "meat".