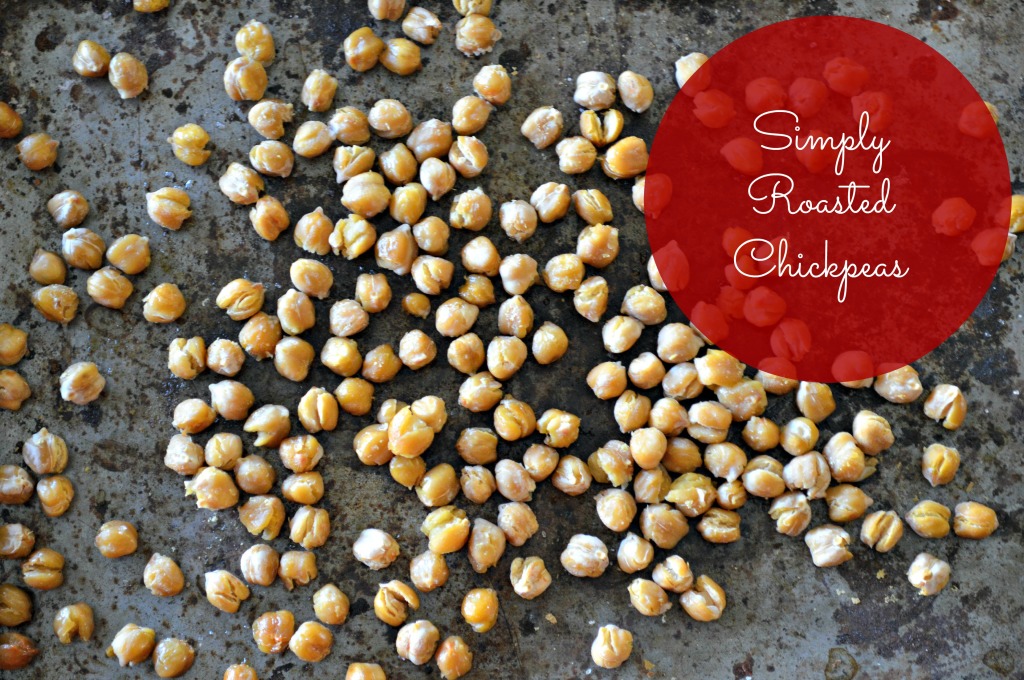 After a weekend of indulging (Thanksgiving and a birthday party), I have decided to get back on track with some healthy eating. Honestly, I didn't go overboard and tried to balance out my "pie-a-day" habit with some exercise (barre, hiking, and yoga), but now I am ready to get back into my routine and start fresh. It is also the second run of 21 Days to Flourish, so I am sending the group positive energy by recommitting to daily, healthy habits.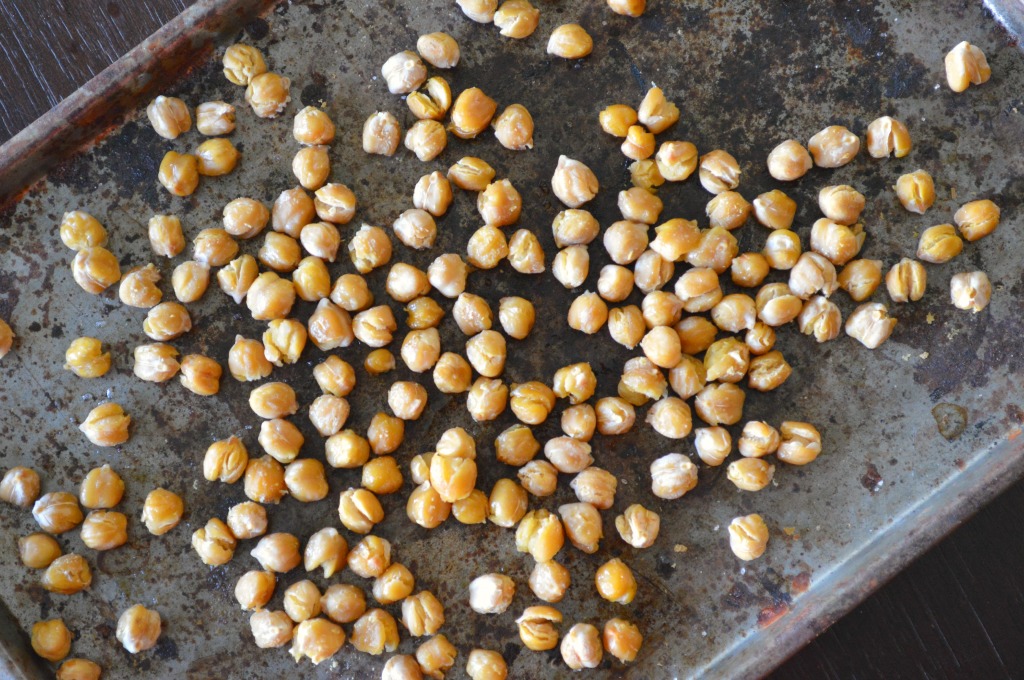 I have quite a few Holiday recipes to share with you – things that are fantastic for healthy dinners or holiday feasts. To start, I thought I would share a simple dish that was used as a salad topper for our meal – roasted chickpeas. I have always been a little hesitant about trying them out. I wasn't sure if they would taste good and it seemed complicated. The word "roasted" made it seem as if I would have to spend hours prepping and cooking. Truthfully though, they are quite simple to make, with virtually no prep, and really add a little-something-extra to the meal.
These would be great on any salad, as a side for lunch, a little crunchy snack, or to garnish a dinner. The chickpeas get crispy and crunchy, with a slightly nutty flavor. I look forward to adding these into my regular rotation!
Roasted Chickpeas
A great snack, salad topping, or side dish.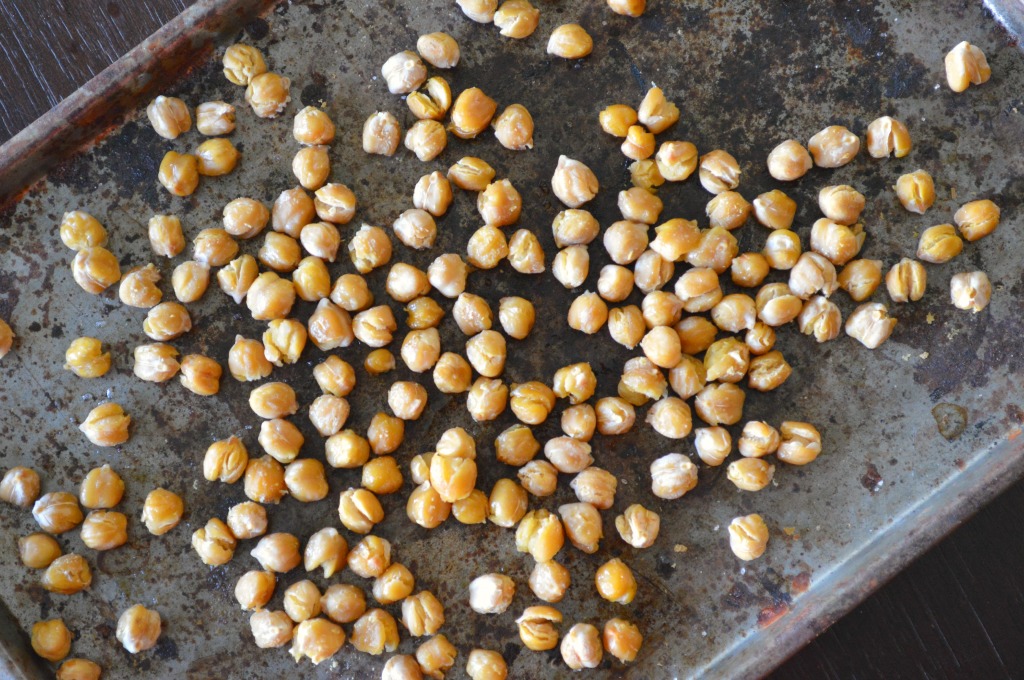 Author:
Jessi Andricks, The House of Healthy
Ingredients
1 can chickpeas
1 tbsp olive oil
sprinkle sea salt
Instructions
Preheat oven to 450 degrees.
Drain and rinse can of chickpeas.
Spread chickpeas onto a cookie sheet and drizzle with olive oil.
Sprinkle sea salt on top.
Roast for 20 minutes until crispy and brown.
Are you sticking with a pie-a-day habit through the New Year, or getting back on to your normal healthy routine? If you are looking to "clean up" a bit, Lighter in 10 Days is on sale until 11:59pm tonight! (December 1, 2014)
Peace and Love,
Jessi