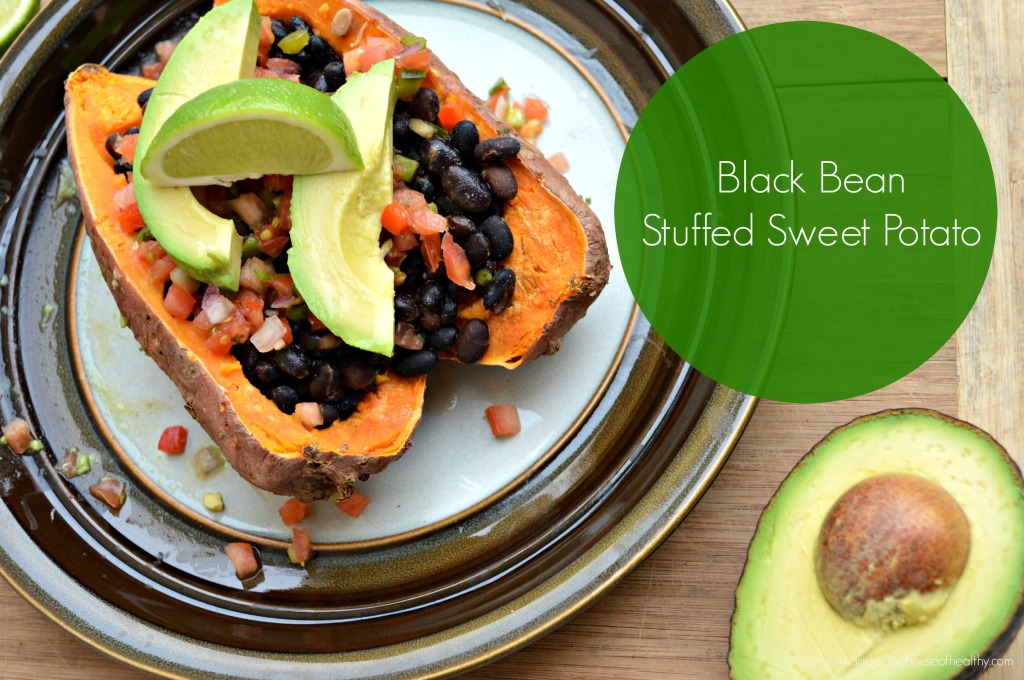 Happy Cinco de Mayo!
This year, instead of heading out for Mexican food and Margaritas, half my household (aka the hubby) is on a juice cleanse and the other half is in charge of consuming a 4-person CSA box before we head out for vacation on Friday.
Needless to say, there isn't much room for a Mexican food feast this week. But honestly, we love Tex-Mex and Mexican food, whether eaten in a restaurant (hello guacamole and enchiladas) or made in our own kitchen.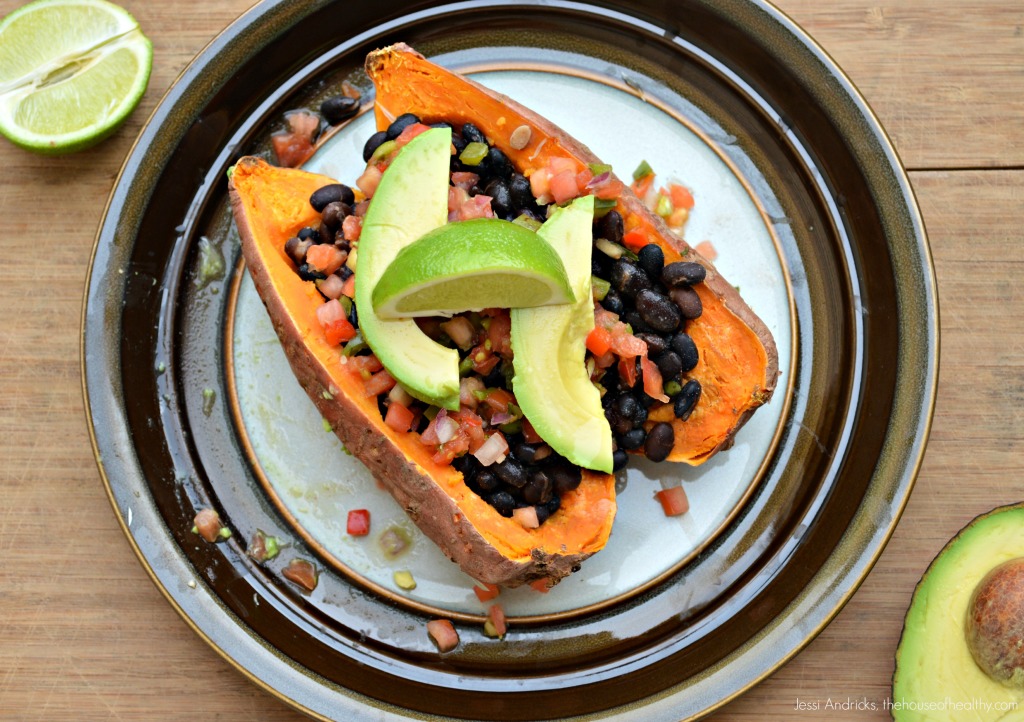 One of my favorite spicier meals is my Black Bean and Sweet Potato Chili, either in a bowl or stuffed in a wrap. (Holy moly do those pics need to be retaken or waht?). This year, I decided it would be more fun, and even easier, if I just deconstructed it. It must be the new thing going around, because I saw another blogger also post a similar recipe for the holiday. Basically, its healthy, its delicious, and it could start a new trend.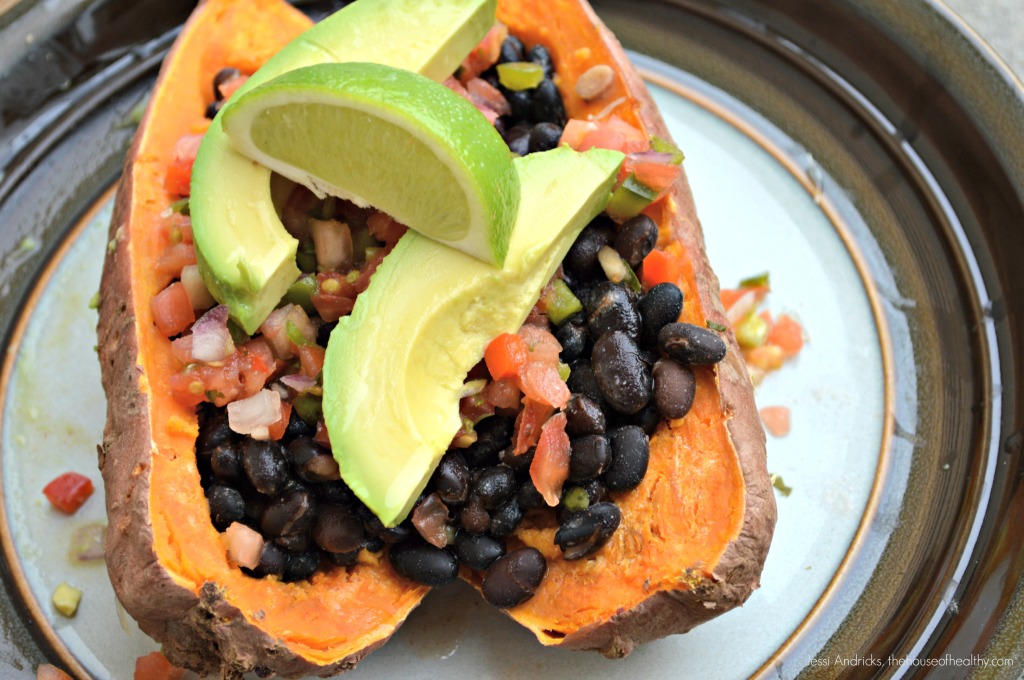 The recipe is a super easy, almost non-recipe. Baked sweet potato, seasoned black beans, topping, and a fork. The sweetness of the sweet potatoes goes so well against the spicy black beans. It is one of my favorite combinations that I have enjoyed any way I've tried it.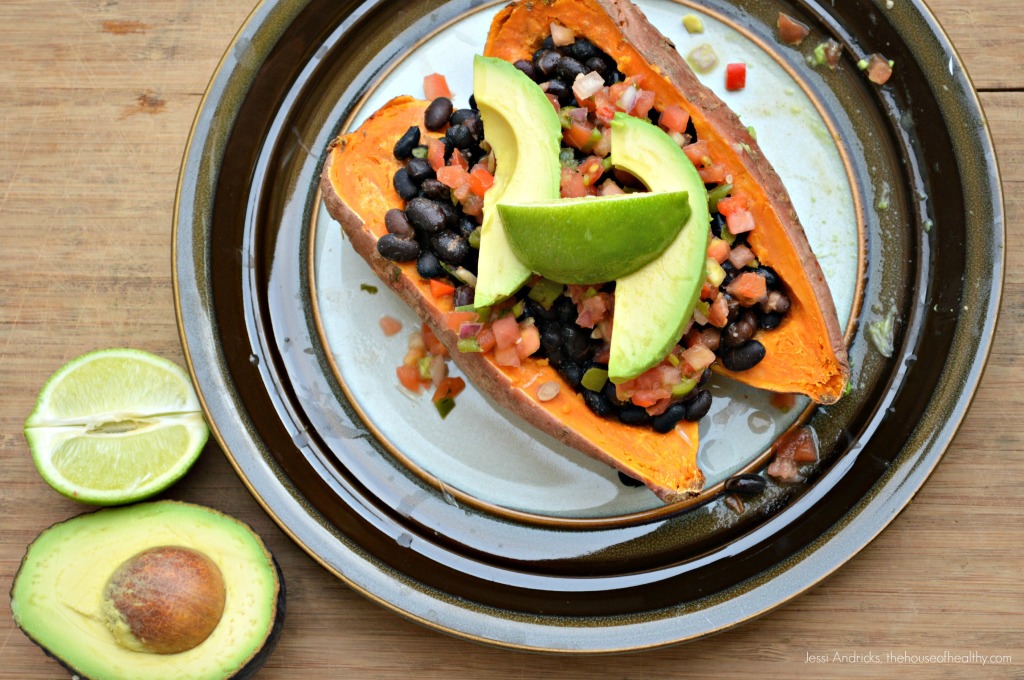 Cinco de Mayo Black Bean Stuffed Sweet Potato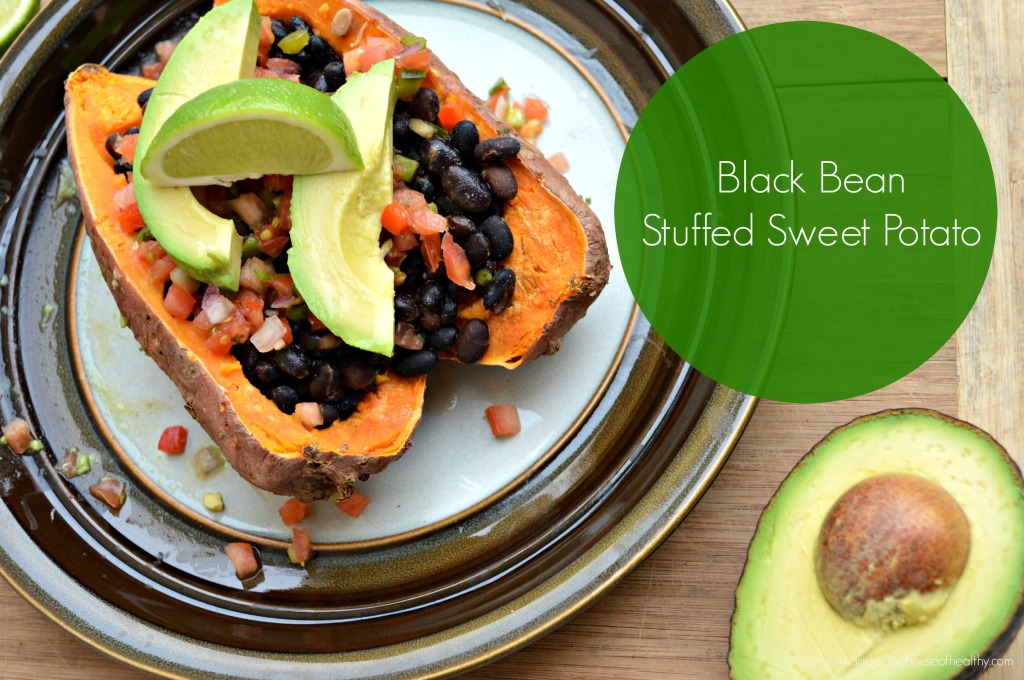 Author:
Jessi Andricks, The House of Healthy
Prep time:
Cook time:
Total time:
Ingredients
1 sweet potato
1 can black beans
¼ cup water
1 tbsp chili powder
1 tbsp nutritional yeast
½ tsp paprika
½ tsp cumin
½ tsp cayenne pepper
¼ tsp ginger
¼ tsp sea salt
¼ cup salsa
1 avocado, sliced
1 lime, in quarters
1-2 tbsp vegan sour cream
Instructions
Poke holes in your sweet potato and bake it. You can bake in the oven at 400 degrees for about 30-40 minutes or microwave for 3-5 minutes. It is your choice, depending on your time and food cooking preferences.
While baking, drain and rinse your black beans. Cook them in a pot with about ¼ water. As they heat, add your spices, adjusting to taste. The spices will absorb the water as the beans heat up. Once heated, set aside.
Once baked, cut our sweet potato in half. If you are separating into 2 portions, cut all the way. If you are eating the entire sweet potato, you can leave it attached slightly in the center.
Scoop out the center of each half, about and inch wide and almost down to the skin.
Stuff with your spicy black beans.
Top with salsa, avocado slices, a squirt of lime, and vegan sour cream. *I used a pre-made vegan sour cream, but you could also use cashew cream or plain, organic Greek yogurt.
What is your favorite Cinco de Mayo meal to make or eat?
Peace and Love,
Jessi