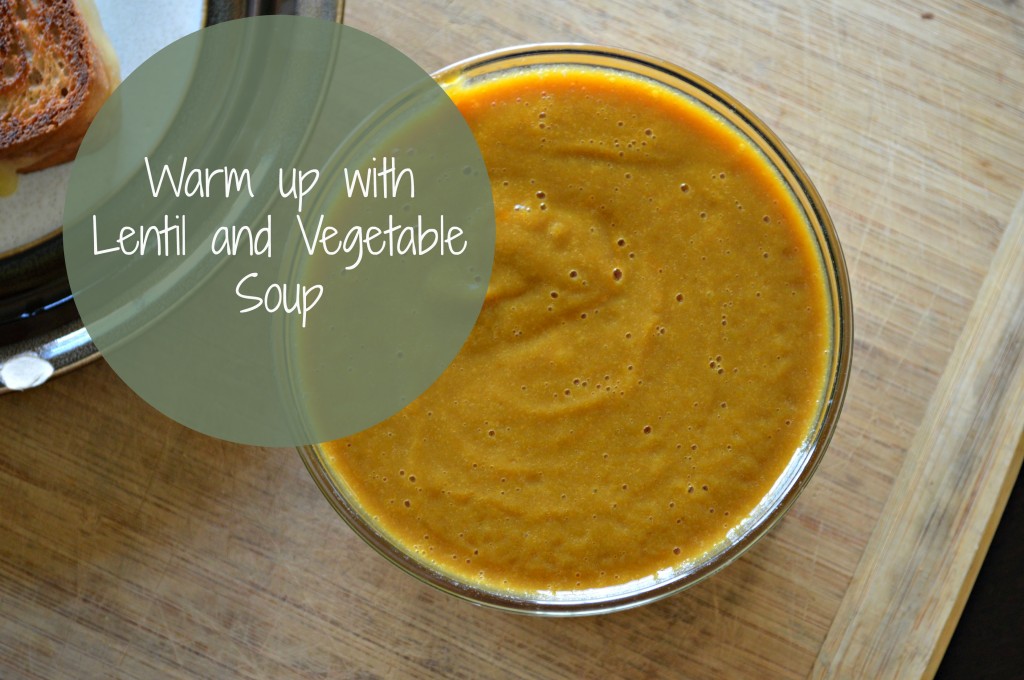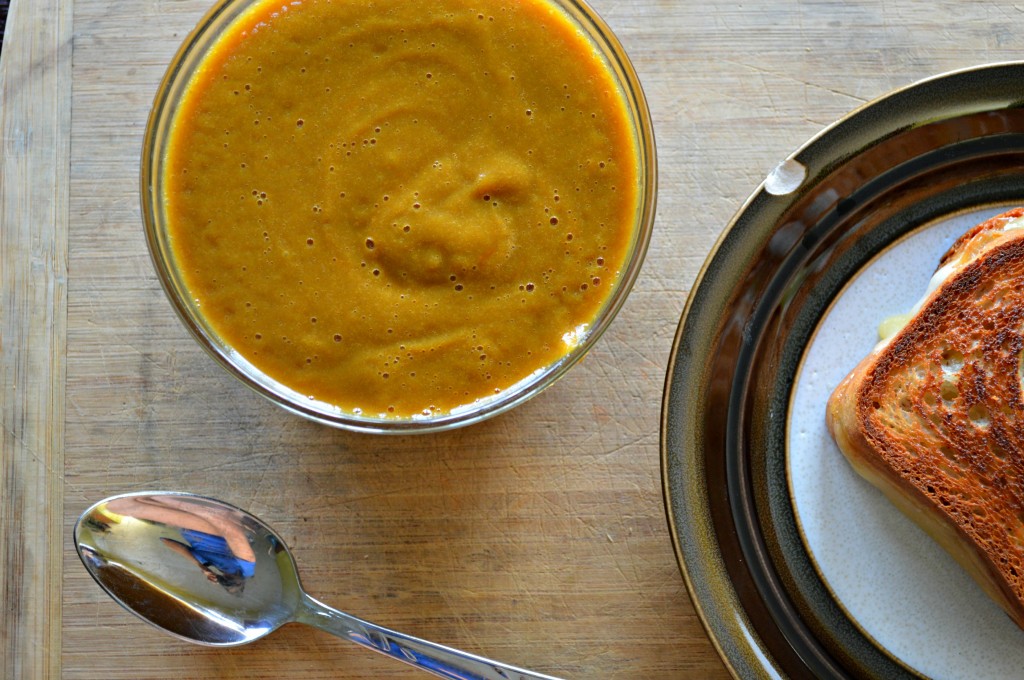 Ahh, today I am in need of some comforting food. I am exhausted after almost a week of getting up early, trying new workouts (aka fabulous mind-body techniques), spending all day soaking up knowledge or walking around the city for hours, taking in another workout or lecture, walking around until dinner, writing an article for a deadline, and heading to bed probably a bit too late. And then the Red Eye home – ugh, I am not made for those. I can sleep almost anywhere, but not well. I wake up often, fidget, and feel sleepy all day.
So after an exhaustingly amazing weekend, a day to recuperate (with a hubby to take care of me, buy me pizza, make my coffee, bring me a blanket while I napped – he really is the best), I am back at it today: writing, touching base, reading (haha, mostly Gone Girl, b/c OMG I can't out it down!!) and tossing around the idea of either jumping back into training or going grocery shopping. And comfort food is on my mind.
For me, comfort food means healthy but warm and satisfying food. Soups usually do the trick, and this lentil soup is warm, filling, and absolutely delicious.
I always have a ton of lentils on hand – not because I cook them often, but because I don't ever cook them. I love lentils, but they sometimes give me a stomach ache, depending on how they are cooked. The key is to make them more digestible by soaking them before cooking them. It helps to soften them before you dive right into the cooking. Simply pour them in a bowl, add enough water to cover them and soak for 40 minutes or more. Then rinse and cook.
Another reason I don't cook lentils – I never really know what to do with them. Make them a side? Add other things in? I always overthink it, when really, simple is best in this case and that's why this recipe works 2 ways. You cook them, add some veggies and you could stop there and have an awesome side dish (or main dish-in-a-bowl) or you can keep going and make a hearty lentil soup. Easy as can be, and comforting as can be.
2 cups cooked lentils
3 large carrots, chopped
1/2 yellow onion
2 celery stalks
1 tbsp olive oil
1-2 tsp sea salt (or more to taste)
1 tsp black pepper
1/2 tsp turmeric
1/2 tsp ginger (powder/ground)
1/2 tsp curry powder
2-3 cups low-sodium vegetable broth
Soak and cook lentils according to directions (*note, I used a rice cooker for super soft lentils that I cook while I was out teaching classes). In a large pan, heat olive oil over medium-high heat. Chop onions, carrots, and celery. Add to your pan and cook until soft. Add your spices and  lentils to the pan and mix thoroughly. *This is where you stop if you are making sides, not soup*
Add 1/2 of vegetable and lentil mixture to your blender. Pour in your vegetable broth and blend until smooth. Stir back together with the rest of the veggies and lentils. If too thick, you can blend more of the lentil and vegetable mix. Adjust spices to taste as needed.
Serve with grilled cheese for a comforting, healthy-ish, warm-you-up-from-the-inside meal.
What is your favorite way to prepare lentils? Soup, side, or main dish?
Peace and Love,
Jessi